Throughout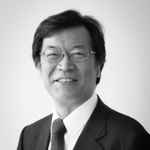 2018 UNU-IAS continued to develop interdisciplinary scientific knowledge and inform policymaking for global sustainability. The institute's research, policy development, and capacity building activities advanced implementation of the 2030 Agenda for Sustainable Development, the Paris Agreement on climate change, the Convention on Biological Diversity (CBD), and the Sendai Framework for Disaster Risk Reduction (DRR), among others.
UNU-IAS research on governance for the Sustainable Development Goals (SDGs) contributed to global policy dialogue including the 2018 High-Level Political Forum on Sustainable Development (HLPF) in New York. These policy inputs included guidelines to support Member States in implementing multi-stakeholder partnerships, jointly developed with the UN Economic and Social Commission for Asia and the Pacific (ESCAP). Our platforms for education and knowledge generation informed policy at the national, regional, and local levels, and strengthened capacity for the SDGs.
The institute continued to promote the sustainable use of biodiversity and ecosystems, supporting efforts to achieve the Aichi Biodiversity Targets by 2020 as well as the formulation of the Post-2020 Global Biodiversity Framework. UNU-IAS played an active role at the Fourteenth Conference of the Parties to the CBD in November (CBD COP 14; Sharm El Sheikh) and the Sixth Plenary of the Intergovernmental Platform on Biodiversity and Ecosystem Services (IPBES) in March in Medellin.
UNU-IAS contributed to assessments of climate change impacts, including the IPCC Special Report on Global Warming of 1.5ºC. Research was completed on low-carbon technology transfer to developing countries, and on food security in sub-Saharan Africa, with project findings disseminated through events and publications in leading journals. Workshops and public events with UNFCCC, UNISDR, and other partners developed linkages between the climate change, DRR, and sustainable development agendas.
The institute developed the next generation of policymakers and researchers through its postgraduate degree programmes. Seven master's students and two doctoral students graduated during the year, and in September we welcomed 12 new master's students and three new doctoral students.
Priorities for 2019
UNU-IAS research and policy development will be focused on advancing the global effort to achieve the SDGs by 2030, considering synergies and trade-offs between the goals. The institute's Governance for Sustainable Development (GSD) project will engage in global policy dialogue on the 2030 Agenda, bringing insights from its work on localisation of the SDGs at the regional, national, and local levels. New research on Water for Sustainable Development (WSD) will inform progress on SDG 6 (clean water & sanitation) and other goals through improved management of water environments.
The institute's NCB programme will be actively engaged in the formulation of the post-2020 Global Biodiversity Framework, working closely with the CBD Secretariat and other partners. UNU-IAS will continue to play a leading role in developing and promoting approaches for landscape and seascape management, drawing upon its global networks to generate and share knowledge. Our research and expertise will contribute to assessments of biodiversity and ecosystem services by IPBES, and we will further develop the concept of biocultural diversity.
UNU-IAS will formulate strategies for climate change adaptation and mitigation, as well as resilience building and disaster governance, while strengthening synergies with the SDGs. A particular focus will be interactions between social-ecological systems and resilience, developing ecosystem-based approaches to DRR and climate change adaptation (eco-DRR).
Through its work in these areas, UNU-IAS will further contribute to policymaking for the global goals and advance global sustainability. We will also be focused on translating the global agenda into effective action at the regional, national, and local levels.
I would like to take this opportunity to extend my appreciation to all of the friends, partners, and donors of UNU-IAS, as well as our staff, fellows, and students, for their support and commitment. Working together, I am sure that 2019 will be a year of further progress and success for UNU-IAS, as we focus on the exciting opportunities ahead.
Kazuhiko (Kazu) Takemoto
Director, UNU-IAS
March 2019