In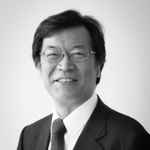 2017 the international community continued to make progress on the path towards global sustainability, as Member States and other stakeholders accelerated their efforts to implement the 2030 Agenda and achieve its 17 Sustainable Development Goals (SDGs) by 2030. Throughout the year UNU-IAS made important contributions to advancing this process, and a number of other international policy agendas, including the Paris Agreement on climate change, the Convention on Biological Diversity, and the Sendai Framework on Disaster Risk Reduction (DRR).
UNU-IAS formed a new strategic partnership with the UN Economic and Social Commission for Asia and the Pacific (ESCAP), focused on regional implementation of the 2030 Agenda. Our joint research produced guidelines to support the region's Member States in implementing multi-stakeholder partnerships for the SDGs, which were launched at the Fifth Asia-Pacific Forum on Sustainable Development (APFSD) in March 2018.
We strengthened our partnership with the Intergovernmental Platform on Biodiversity and Ecosystem Services (IPBES) secretariat, signing a new agreement in July for expanded collaboration on capacity building, indigenous and local knowledge systems, and data. In March UNU-IAS and the University of Tokyo organized the International Symposium on Biodiversity and Sustainability — Linking People and Nature, which engaged leading experts to discuss the integration of social and ecological systems.
The institute also played an active role at the UN Climate Change Conference in Bonn (UNFCCC COP 23) and contributed to reports on climate change produced by the IPCC and UNEP. We provided expert inputs to guidelines for national and local implementation of the Sendai Framework, and worked with the Future Earth initiative to launch a new network on climate-related disaster risks.
UNU-IAS continued to develop the next generation of policymakers and researchers through our postgraduate degree programmes. Seven master's students and one doctoral student graduated in July, and in September we welcomed 12 new master's students and four new doctoral students. We also expanded opportunities for students by introducing the new "UNU Rector's Scholarship", and a joint diploma programme with Sophia University.
Priorities for 2018
UNU-IAS research and policy development will continue to focus on implementation of the 2030 Agenda. We will further develop our work with ESCAP in the Asia-Pacific region, supporting Member States in their efforts to localize the SDGs. Our Governance for Sustainable Development (GSD) project will explore interconnections between SDG targets, and draw on analysis and best practice from the national and regional levels to produce substantive inputs for international debates and policy processes.
Through our work on Natural Capital and Biodiversity (NCB) we will play a leading role in developing and promoting sustainable management of landscapes and seascapes. UNU-IAS research and capacity building will support efforts by Member States to achieve the Aichi Biodiversity Targets by 2020, and contribute to national, regional, and global assessments of biodiversity and ecosystem services. In doing so we will advance the CBD and IPBES agendas, and provide expert inputs to the formulation of the global post-2020 biodiversity framework.
UNU-IAS will also be developing research at the intersection of climate change adaptation and DRR, contributing to implementation of the Paris Agreement and the Sendai Framework. A particular focus will be ecosystem-based approaches to DRR and climate change adaptation, known as "eco-DRR".
Our research, policy development, and capacity building in these and other areas will continue to make important contributions to achieving the global goals and advancing global sustainability. I am very much looking forward to leading the further development of UNU-IAS in this direction during 2018.
I would like to take this opportunity to acknowledge and thank the many friends, partners, and donors of UNU-IAS, whose support enables and enhances our work. I also wish to express my deep gratitude to the institute's staff, fellows, and students for their inspiration, commitment, and hard work. With your support I am confident that 2018 will bring further progress and success for UNU-IAS.
Kazuhiko (Kazu) Takemoto
Director, UNU-IAS
March 2018