Our students share their experience at UNU-IAS and describe what the highlights of the programme have been for them thus far: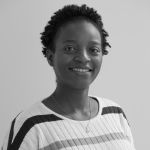 "Studying at UNU has given me an opportunity to interact with experts from diverse professional and academic backgrounds through research seminars, conferences, and international symposiums. The sustainability programme is broad and flexible. One can easily adapt whether they are from social science, engineering or a natural sciences background. If you are hoping to advance your career in development, UNU is the best place to be."
Thelma Tsungirirayi Mahachi (Zimbabwe; Msc in Sustainability Science)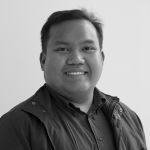 "The courses, taught by highly distinguished professors, are designed to allow us to look at various subject matter from multiple perspectives. Class discussions and activities involve collaboration and exchange of knowledge from the various academic disciplines from which I and my classmates come. Through this transdisciplinary approach, UNU-IAS is providing us with not just essential skills but also the 'heart' to contribute to solving complex problems such as climate change, biodiversity loss, and desertification."
Elson Ian Nyl Ebreo Galang (Philippines; Msc in Sustainability Science)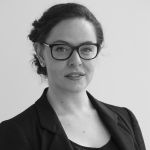 "We are constantly pushed out of our comfort zone and challenged to innovate and propose practical solutions, rather than reproduce knowledge. Lectures are thought-provoking and fast paced. The unique UN environment provides us with exposure and access beyond my expectations to world-class scholars, scientists, and personalities that are addressing the most pressing global concerns."
Julia Lopes Ferreira (Brazil; Msc in Sustainability Science)
Having studied agricultural/rural economics and rural development, I developed interests in a variety of subjects. Sustainability science was my choice in order to conduct trans-disciplinary research on what I wanted to know. UNU is the optimal place to follow my path because experts and students from diversified backgrounds work on global issues such as the SDGs.
Yukako Inamura (Japan; PhD in Sustainability Science)
Student Interviews
In the videos below produced in 2016 during a UNU-IAS science communications course, master's students interview each other about their backgrounds as well as their future goals.