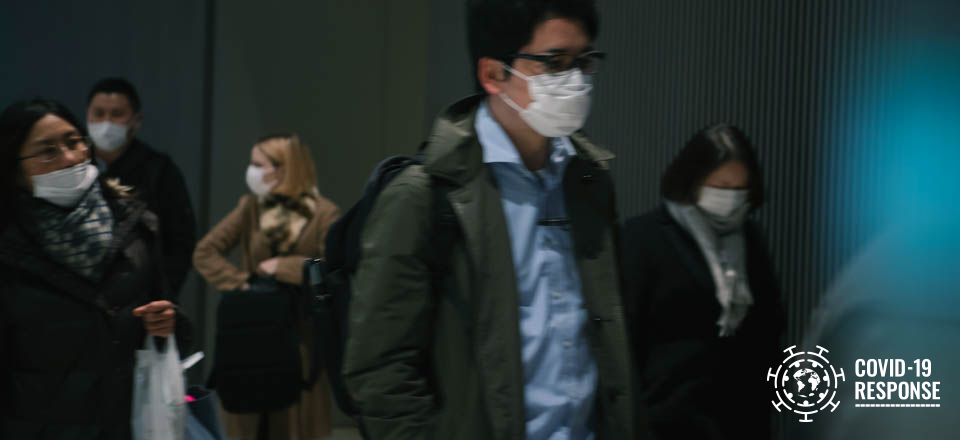 COVID-19 has affected all aspects of society, crossing sectors and boundaries, underlining the interconnected nature of the pandemic and broader sustainability challenges. It has led to the first increase in global poverty in decades and threatens to stall or even reverse progress on the SDGs.
As a research and teaching institute working for sustainability, UNU-IAS is enhancing understanding and dialogue on these deep impacts across society. Through new and existing research we are informing policy solutions to overcome the crisis and advance the broader transformation towards sustainability.
---
Publications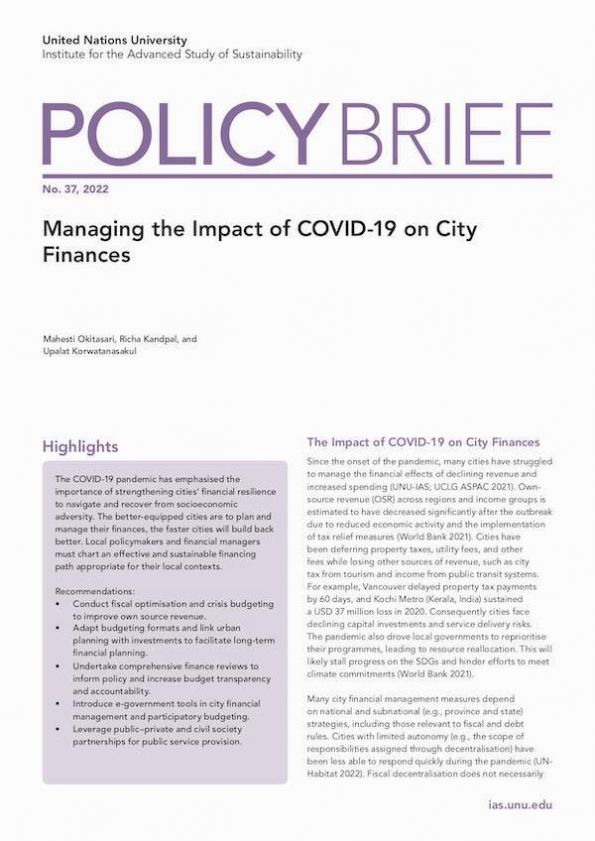 Managing the Impact of COVID-19 on City Finances
UNU-IAS, November 2022
This policy brief provides recommendations for managing the impacts of the COVID-19 crisis on city finances, detailing how municipalities can improve fiscal policy and financial management systems to accelerate recovery and build resilience. It identifies strategies such as fiscal optimisation, participatory budgeting, and public-private partnerships to avoid financial collapse and deliver sustainable development actions.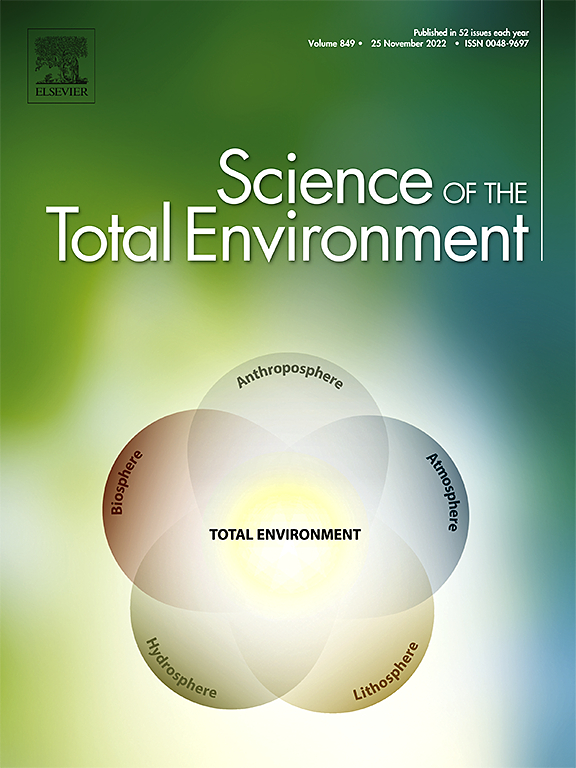 Application of a high-throughput quantitative PCR system for simultaneous monitoring of SARS-CoV-2 variants and other pathogenic viruses in wastewater
Science of the Total Environment (Volume 853, December 2022) — Open Access
This journal article summarises the results of a research study on HT-qPCR as a potential technique to simultaneously detect SARS-CoV-2 and its variants, as well as other pathogenic viruses. The study demonstrates that HT-qPCR may be the most time- and cost-efficient method for tracking COVID-19 and broadly monitoring community health through routine wastewater surveillance programs.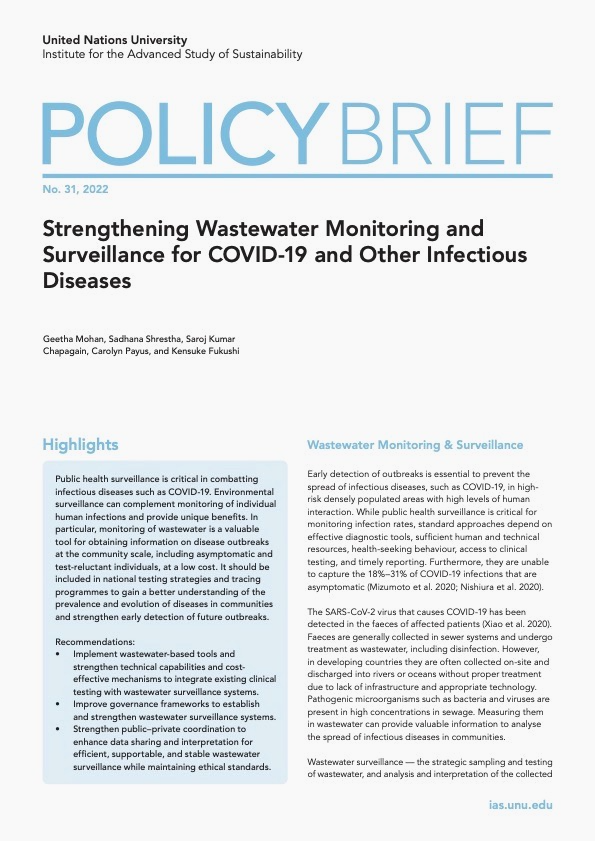 Strengthening Wastewater Monitoring and Surveillance for COVID-19 and Other Infectious Diseases
UNU-IAS, April 2022
This policy brief offers recommendations for scaling up wastewater surveillance as a cost-effective strategy for early detection and monitoring of infectious diseases. Focusing on low- and middle-income countries, it identifies the main challenges and opportunities for integrating wastewater surveillance systems into national and regional disease surveillance frameworks.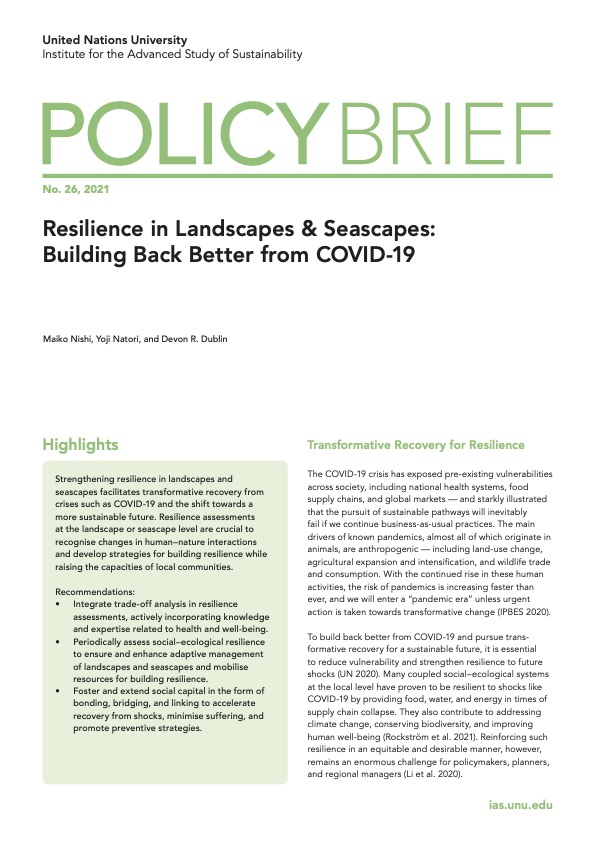 Resilience in Landscapes & Seascapes: Building Back Better from COVID-19
UNU-IAS, November 2021
This policy brief draws from experiences and lessons learned to highlight opportunities and approaches for strengthening resilience from crises such as COVID-19 at the landscape and seascape level. Recognising that COVID-19 recovery spending has been skewed towards measures with no environmentally positive impacts, it provides recommendations for policymakers and other stakeholders to build back better through green recovery for a more resilient and sustainable world.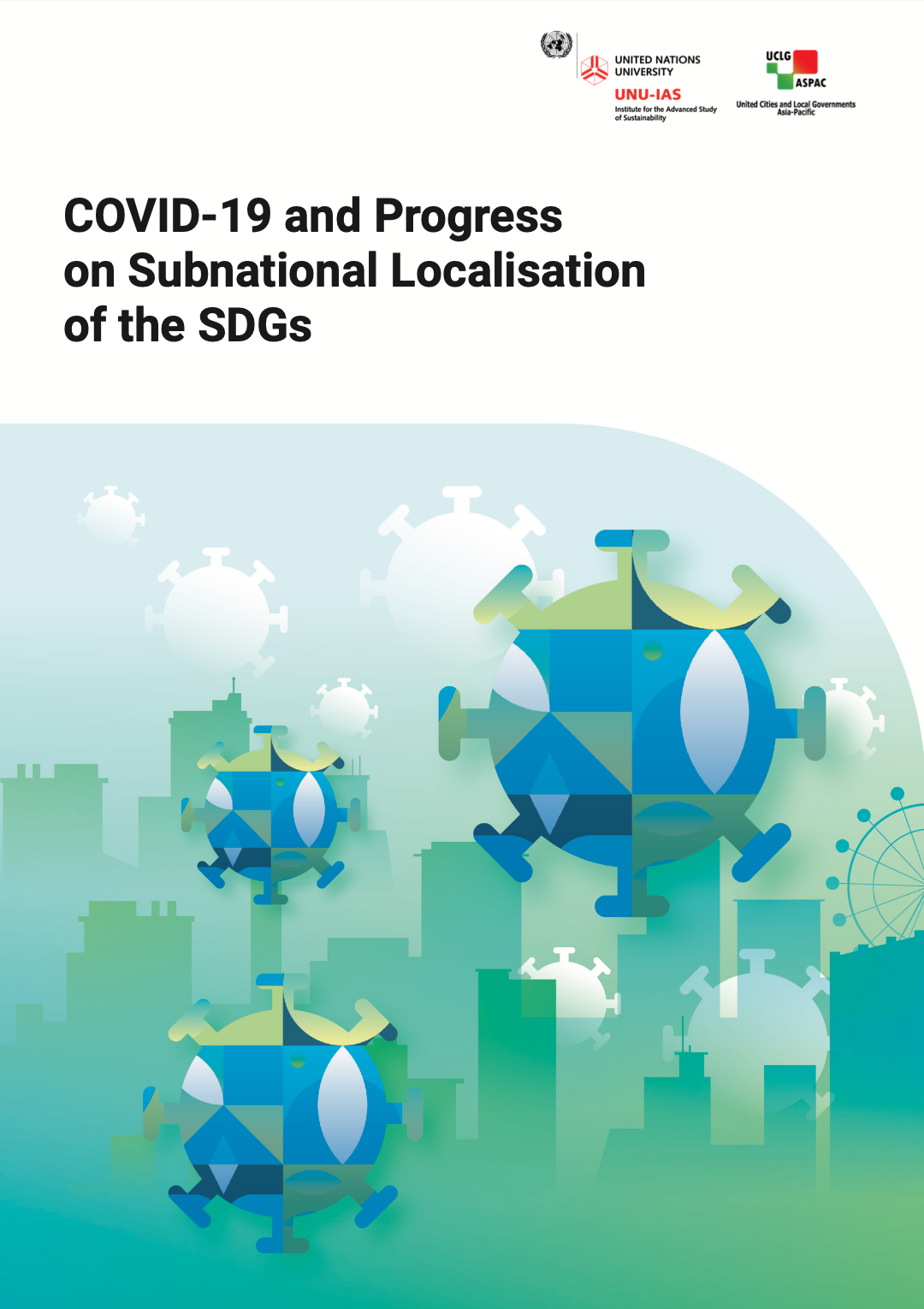 COVID-19 and Progress on Subnational Localisation of the SDGs
UNU-IAS and United Cities & Local Governments Asia-Pacific (UCLG ASPAC), September 2021
This report highlights some of the challenges and opportunities facing subnational governments in overcoming the COVID-19 crisis and sustaining their efforts to attain the SDGs. Based on survey research in Indonesia, Malaysia, and the Philippines, it explores how the goals can help cities and regions shape and implement COVID-19 recovery strategies.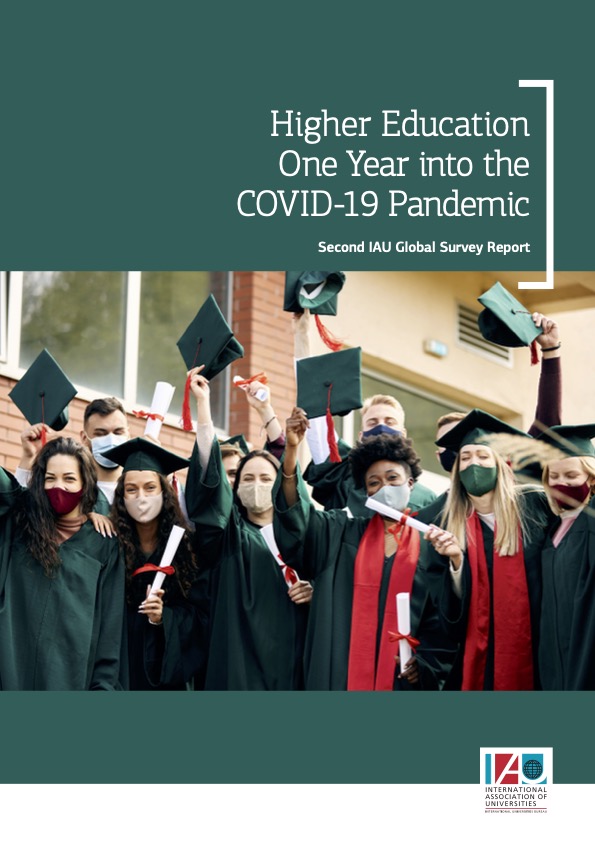 Higher Education One Year into the COVID-19 Pandemic
International Association of Universities (IAU), February 2021
This report explores the impacts of COVID-19 on higher education, highlighting challenges and trends. It draws on a global survey of 496 higher education institutions in 112 countries. UNU-IAS contributed to the survey and produced one of the report's regional perspective sections that focuses on the Asia-Pacific region.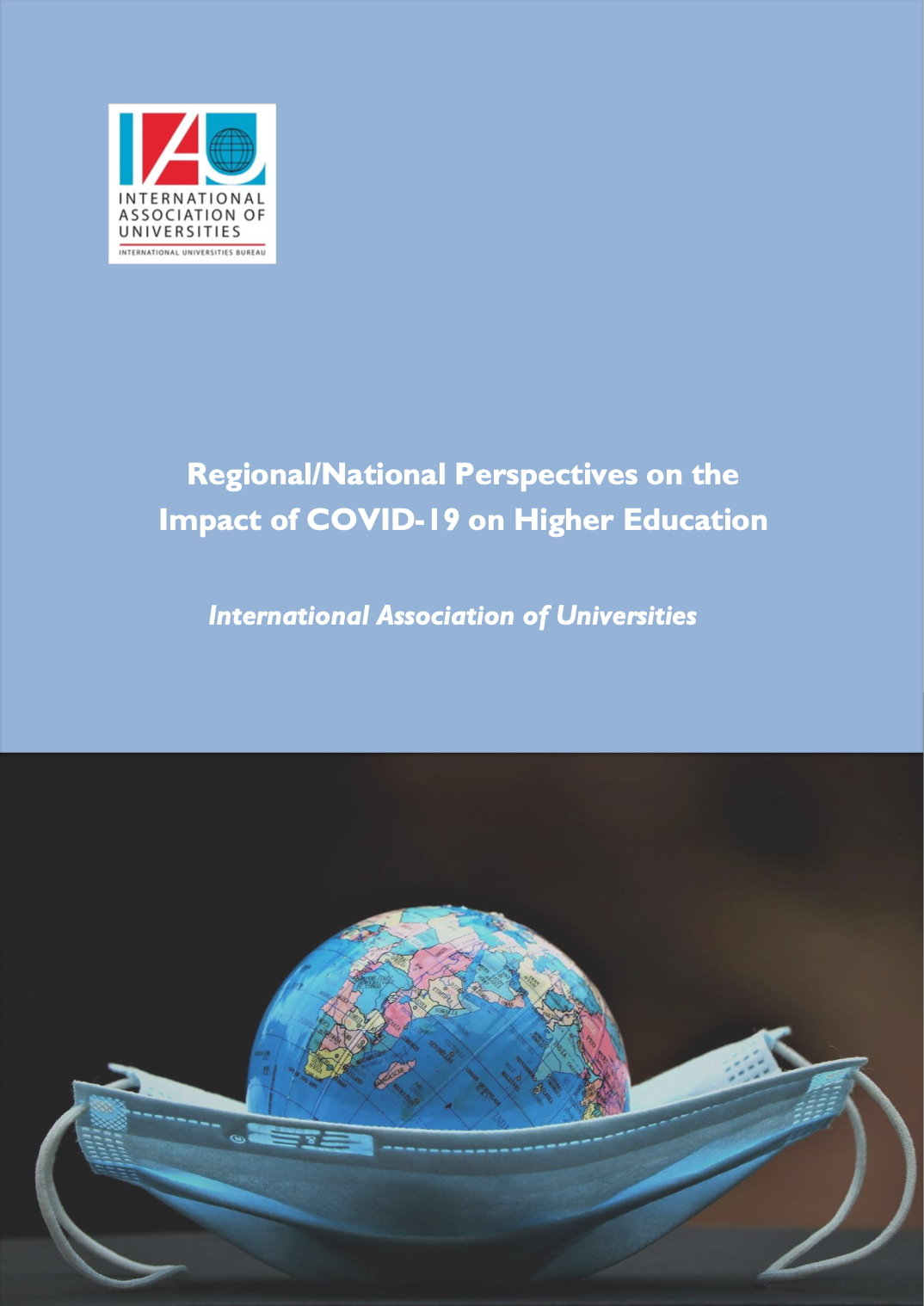 Regional/National Perspectives on the Impact of COVID-19 on Higher Education
International Association of Universities (IAU), August 2020
UNU-IAS research findings on the response of the education sector to the COVID-19 pandemic were published in this report in collaboration with the International Association of Universities (IAU). UNU-IAS conducted a survey in the Asia-Pacific region, engaging member universities of the Promotion of Sustainability in Postgraduate Education and Research Network (ProSPER.Net).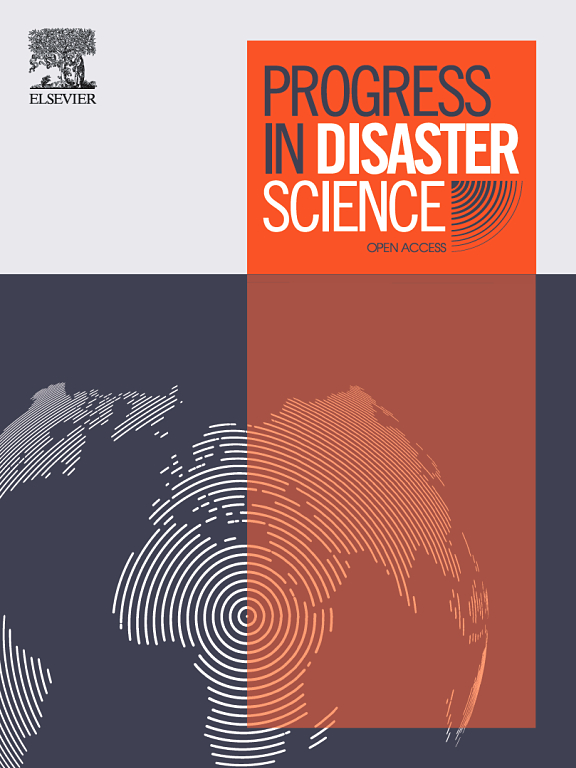 Building Resilience against Biological Hazards and Pandemics: COVID-19 and its Implications for the Sendai Framework
Progress in Disaster Science (Volume 6, April 2020) — Open Access
This journal article examines responses to COVID-19 at the global, regional, and national levels, and provides recommendations for applying disaster resilience strategies. It argues that current mechanisms and strategies for disaster resilience, as outlined in the Sendai Framework for Disaster Risk Reduction (SFDRR), can enhance responses to global pandemics such as COVID-19.
---
Research
Governance for Sustainable Development
UNU-IAS research is examining the impacts of COVID-19 on efforts to attain the Sustainable Development Goals (SDGs) and related agendas such as decarbonisation and digital transformation, among others. Through analysis at the national and sub-national levels we are advancing understanding on how the global goals can help to shape and implement COVID-19 recovery strategies, and sharing these lessons to inform policymaking.
Biodiversity & Society
COVID-19 pandemic has underscored the interconnectedness between human, animal, and environmental health, and the need to move towards the vision of living in harmony with nature. UNU-IAS is advancing efforts to ensure sustainable human–nature interactions through the Satoyama Initiative, and providing evidence-based inputs for implementing the Post-2020 Global Biodiversity Framework. We are developing new research linking biodiversity to the One Health agenda to promote integrated approaches to achieving public health outcomes.
Water & Resource Management
UNU-IAS research is exploring how wastewater monitoring can be a valuable tool in addressing infectious diseases, particularly in urban environments. Integrating water data can also bring broader benefits for sustainable urban development and resilience, in addition to public health.
Innovation & Education
UNU-IAS is mobilising its networks on education for sustainable development (ESD) to explore COVID-19 responses in the education sector. Research has included surveys conducted at the global level through the Regional Centres of Expertise on ESD (RCEs) network, and in the Asia-Pacific region with member universities of the Promotion of Sustainability in Postgraduate Education and Research Network (ProSPER.Net).
---
News & Events
2022•04•08
IAU Global Survey Report Explores Impact of COVID-19 on Higher Education
2022•03•24
World Water Day Webinar Explores Links Between Water, COVID-19, and the SDGs
2021•09•14
UNU Experts Discuss Resilience in Societies after COVID-19
2021•07•14
Green & Blue Recovery Emphasised in HLPF Side Event Focusing on Satoyama Initiative
2021•07•08
HLPF Side Event Explores Just & Inclusive Transition to a Carbon-Neutral World
2021•02•24
SDG Localisation and Digital Transformation Highlighted as a Way Forward in the Post-COVID-19 Era
2020•10•21
Experts Discuss Prospects of Higher Education During and After COVID-19
2020•08•17
Experts Call for Japan to Mainstream SDGs in COVID-19 Response & Recovery
---
Preventive Measures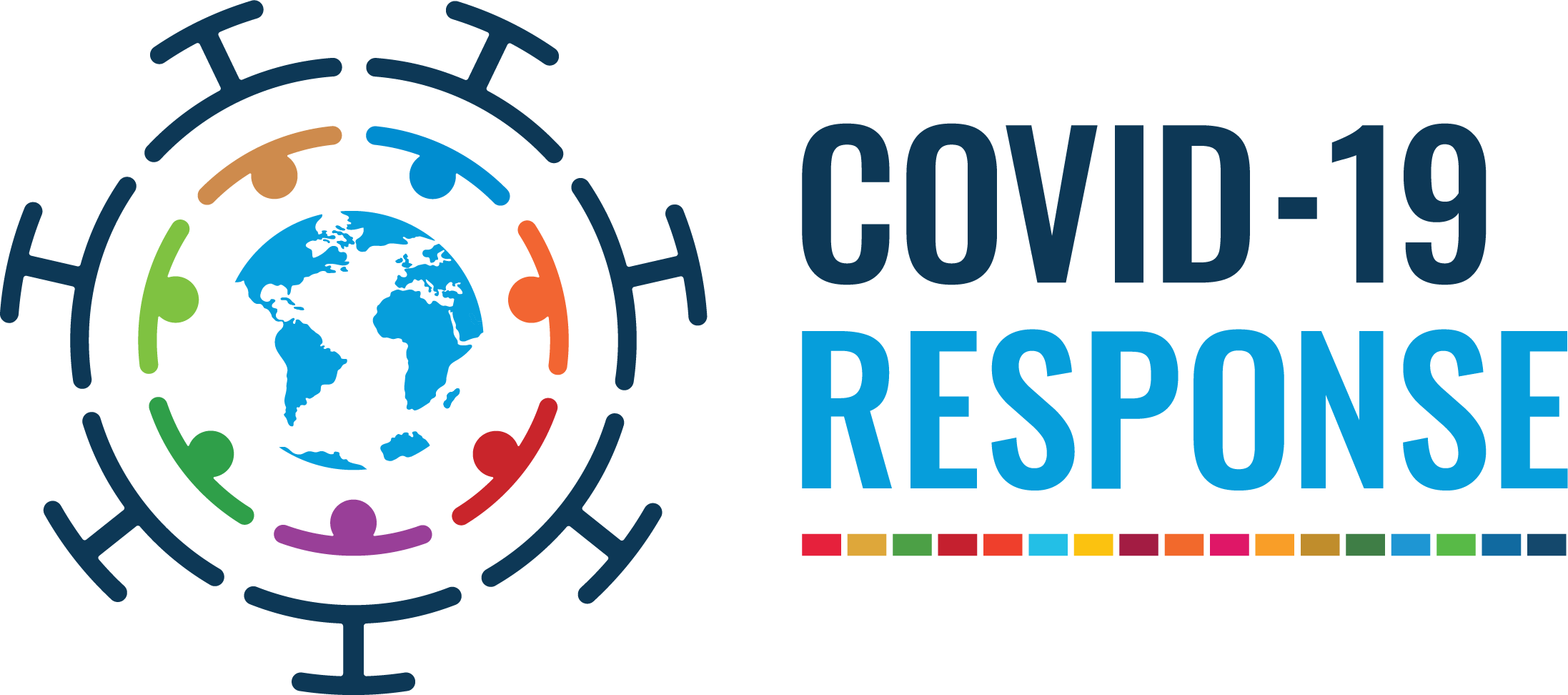 In response to the COVID-19 pandemic UNU-IAS has been implementing a range of measures to protect its personnel, students, and the broader community, while continuing to deliver on its mandate during this period. Read more