DATE / TIME:

2023•05•21 13:00 - 17:00

Location:

Kanazawa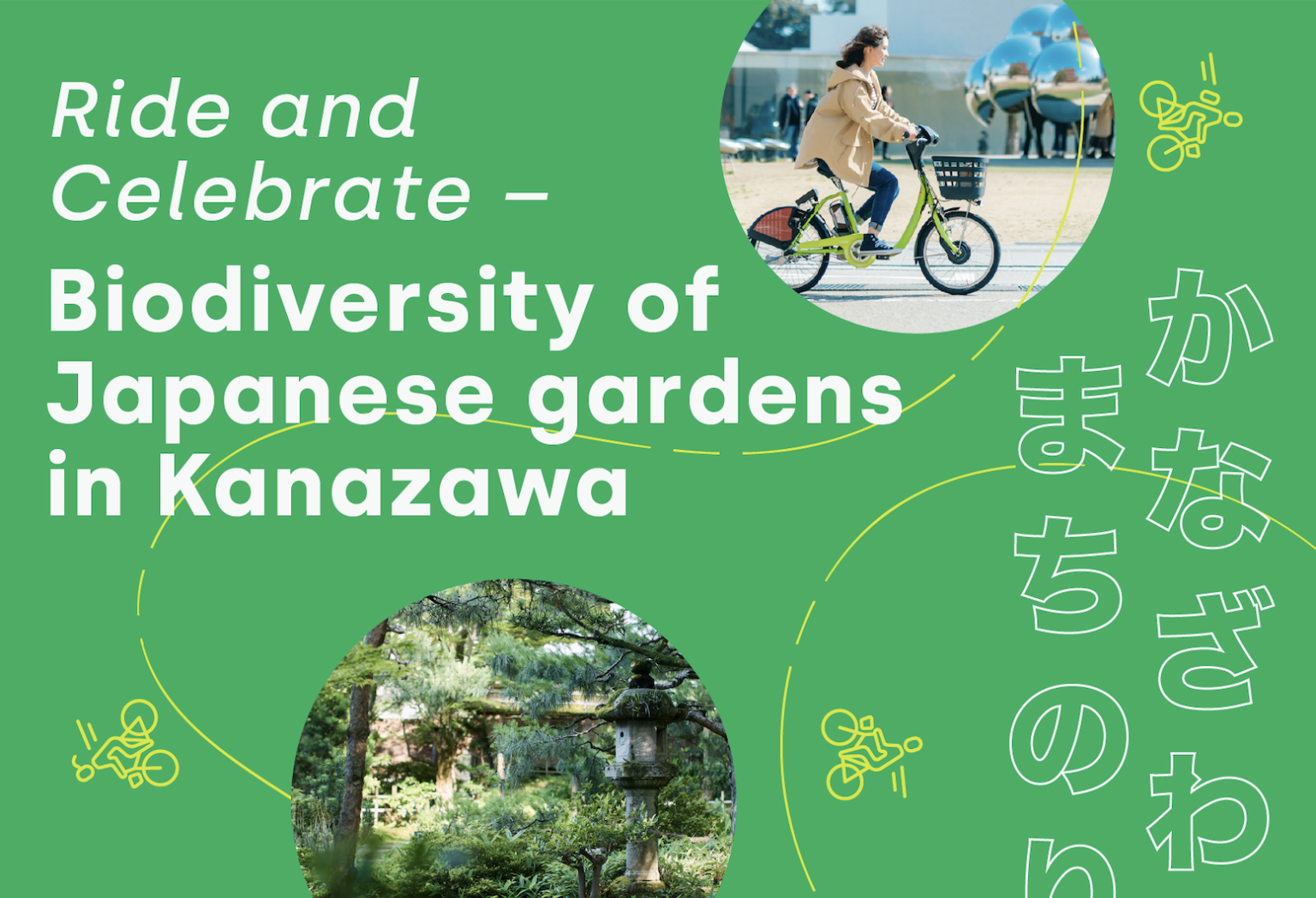 To mark the International Day for Biological Diversity, UNU-IAS will hold a special event to celebrate the biological and cultural diversity of traditional Japanese gardens. The event will take place in Kanazawa City in Ishikawa Prefecture, Japan. It will include a tea ceremony, garden maintenance activities, and a presentation by urban nature expert Juan Pastor-Ivars (Research Associate, UNU-IAS). Participants will use electric bicycles to move around the city. The event will be organised by the UNU-IAS Operating Unit Ishikawa/Kanazawa (UNU-IAS OUIK).
Participation
To participate in this event, please register by 10 May. Please note that if the number of applicants exceeds capacity, participants will be selected through a draw.
The event will be live-streamed on the UNU-IAS OUIK Facebook page.
Please note that participants in UNU events may appear in photography, screen captures, videos, and/or audio. For further information please refer to Events.
Programme
Please refer to the event flyer for programme details.
Background
Urban greenery promotes biodiversity by providing a home and feeding/breeding ground for living creatures. Kanazawa's gardens are also an important aspect of local culture as a setting for traditional activities such as crafts making and tea ceremonies, contributing to the preservation of cultural landscapes.
UNU-IAS OUIK has been conducting research on urban nature conservation in Kanazawa city. As part of this effort, it has organised garden cleaning workshops to develop a new type of maintenance system for Japanese gardens. These cleaning activities can be enjoyed as a form of eco-tourism that benefits both the garden's custodians and visitors.