DATE / TIME:

2020•07•15 08:00 - 10:00

Location:

Online (EDT)
The Higher Education Sustainability Initiative (HESI) Roundtable will build on the discussions of the HESI Special Event at the UN High-Level Political Forum on Sustainable Development (HLPF). By listening to the perspectives of different stakeholders in higher education, reflecting on what needs to be done, and working together, collective voices and inputs can redesign the future of higher education.
The objectives of this event are to understand the work of the various stakeholders in redesigning higher education for sustainable development, articulate the contributions that each of the stakeholder individually (I), together (we), and collectively beyond HESI (all of us), and to reflect on a common pathway and next steps to support this vision.
Register
For information on how to register for the event, please click here.
Live Streaming
This event will be streamed live on YouTube here.
UNU-IAS at HLPF 2020
UNU-IAS experts are contributing to HLPF 2020 and the institute is organising side events to advance discussions on education, biodiversity and decarbonisation.
* * * *
About the Higher Education Sustainability Initiative (HESI)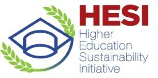 UNU-IAS is a founding member of HESI, a unique global collective that brings together both UN entities and Higher Education Sustainability Networks to deliver on the SDGs through transformation of curriculums, teaching and learning capabilities, operations, community engagement and research impact. HESI represents over 30 networks with reach to 18,000 Universities across the world. The initiative also has more than 300 signatories (universities).