DATE / TIME:

2021•10•14 18:30 - 20:00

Location:

Online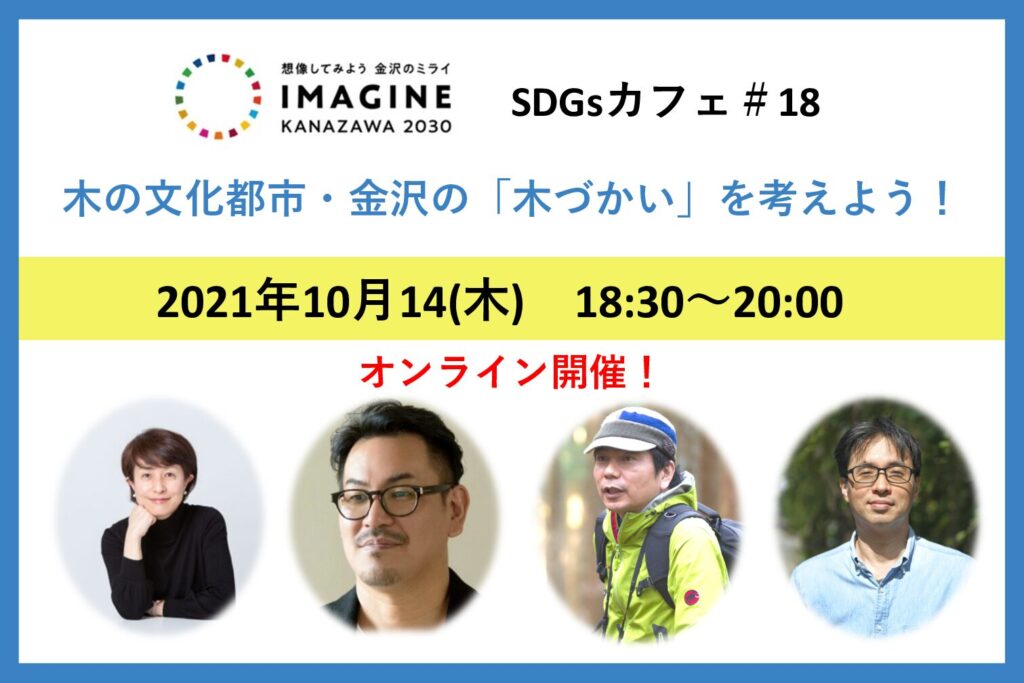 UNU-IAS Operating Unit Ishikawa Kanazawa (OUIK) will be hosting the 18th SDGs Café event on the topic "Circulation of wood for wooden cityscape" on 14 October 2021 at 18:30 – 20:00 JST.
Kanazawa City promotes the "wood cultural city" policy, which aims to conserve traditional wooden buildings while encouraging the use of locally produced wood for new construction, leading to the development of a wood cultural cityscape. The Government of Japan has also formulated the tax law for forest maintenance and conservation in 2019, and municipal governments are receiving tax revenue that can be used to maintain forest resources for future generations. Against this backdrop, SDGs Café #18 will discuss the future vision for the cityscape with wood in Kanazawa and how we can take action to develop the circulation of wood from the forest to urban planning and the wood cityscape.
Please note that this event will be in Japanese only, with no English translation provided. Please visit the UNU-IAS OUIK website for more information.