DATE / TIME:

2021•01•25 18:30 - 20:00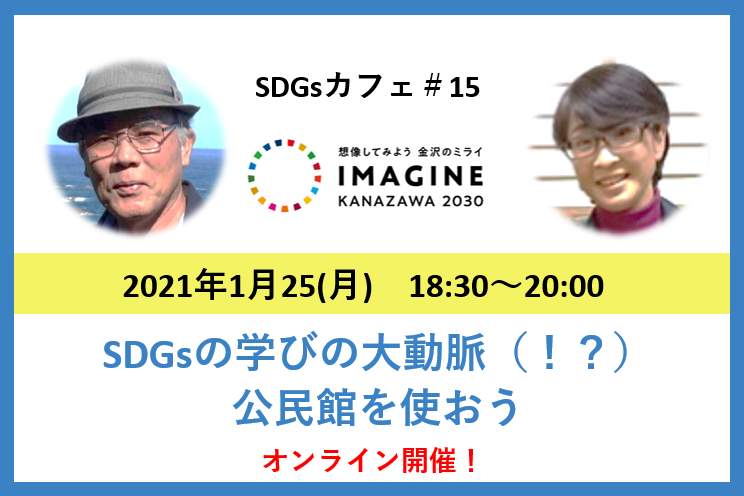 UNU-IAS Operating Unit Ishikawa Kanazawa (OUIK) will be hosting its next SDGs Café on the topic of local community centres. The event will be on 25 January 2021 from 18:30 – 20:00 JST. The community centre system in Kanazawa is a little special. In the Kanazawa system, community centres are set up along the school districts of primary schools, and the directors and staff are elected from the local community. In this way, the community centres are managed by staff with a good understanding of the local situation, and have become a base for a various activities for the locals.
In recent years, however, the demographic changes such as the ageing of the local population, the doughnut phenomenon, and the decline in the rate of membership of community associations have changed the situation of the residents who are maintaining the function of the community centre. If more people of different ages and backgrounds could use community centres, don't you think that the 62 community centres in Kanazawa could become a network for learning about the SDGs?
Please note that this event is in Japanese only. More information can found here.