DATE / TIME:

2021•05•31 18:30 - 20:00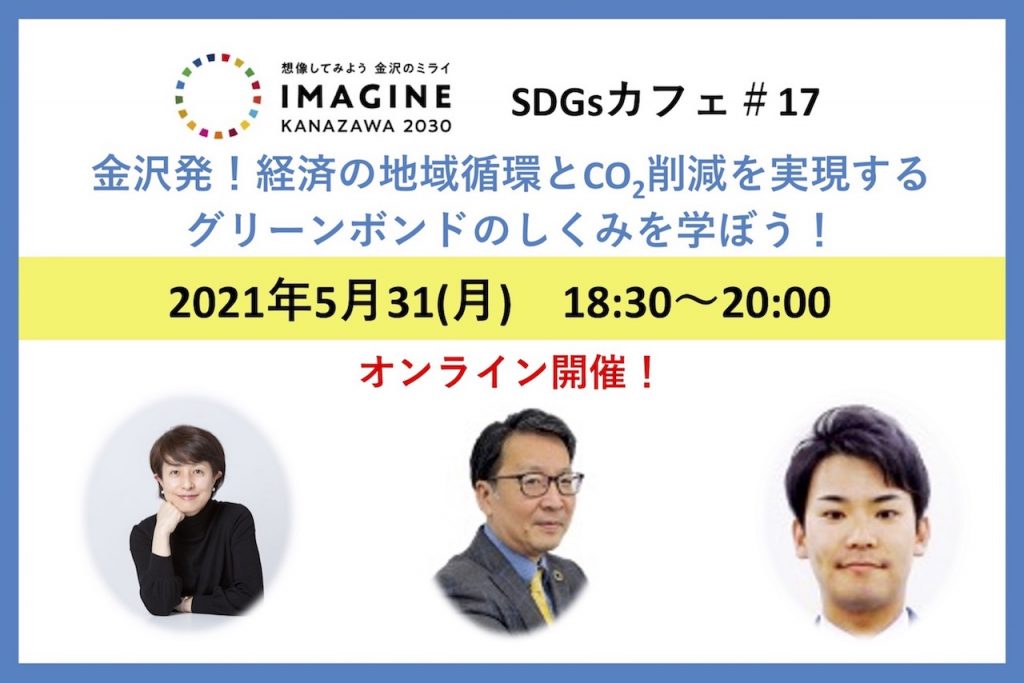 UNU-IAS Operating Unit Ishikawa Kanazawa (OUIK) will be hosting its 17th SDGs Café on the topic of "Environmental Finance and a Public-Private Partnership (PPP) Project for a Regional Circular Economy" on 31 May 2021 from 18:30 – 20:00 JST.
To achieve the SDGs and transform society, it is essential to develop a system to encourage funds to flow to individuals, organisations or businesses who contribute to realising a sustainable society. Highlighting the case of an environmental project under a Public-Private Partnership (PPP) scheme in Kanazawa City, Ishikawa, the SDGs Café #17 examines how the partnership for the project among the municipal government, local financial institutions, and local business entities and the environmental financial method – green bond – are realising the scheme which stimulates positive local economic circulation as well as promotes carbon dioxide emission reduction.
Please note that this event will be in Japanese only, and no English translation will be provided. Please click here for more information.