DATE / TIME:

2021•03•22 21:00 - 22:45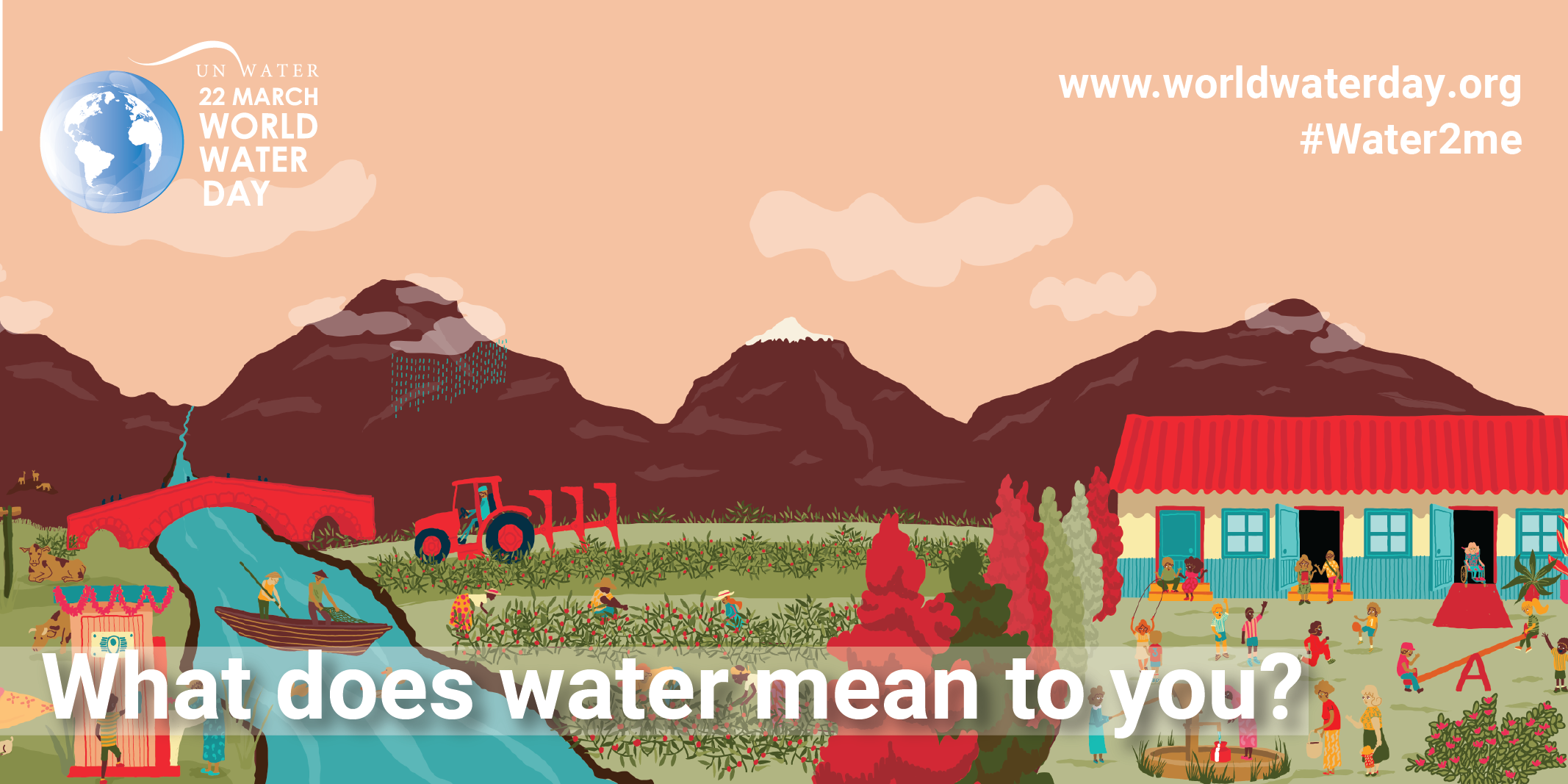 UNU-IAS will organise a webinar on Monday 22 March 2021 from 21:00 – 22:45 JST, in observance of World Water Day (WWD) 2021 in collaboration with UNU Institute for Integrated Management of Material Fluxes and of Resources (UNU-FLORES) and the Global Environment Outreach Centre (GEOC).
The theme of the WWD 2021 is 'Valuing Water' and this webinar will be aligned with this allowing for discussions by experts to analyse different roles and values that water offers as well as how these values can be synthesised to achieve SDG6: Clean Water and Sanitation.
Held on 22 March every year since 1993, WWD highlights the importance of freshwater and supports the achievement of Sustainable Development Goal 6. This day will also see the launch of the latest UN World Water Development Report.
Programme
21:00 Welcoming remarks – Shinobu Yume Yamaguchi (Director, UNU-IAS)
21:10 Keynote speech 'Water Availability, Value of Water, and SDGs' – Taikan Oki (Senior Vice-Rector, United Nations University)
21:30 Presentation: 'Value of Water for the Economy' – Geetha Mohan (Research Fellow, UNU-IAS)
21:45 Presentation: 'Water Environment and Value of Water' – Saroj Chapagain (Research Fellow, UNU-IAS)
22:00 Panel discussion / Q&A: 'How do we find synergies between different values of water to achieve SDG6?'
Moderator: Kensuke Fukushi (Academic Programme Officer, UNU-IAS)
· Thomas Elmqvist (Professor, Stockholm Resilience Centre, Stockholm University)
· Binaya Kumar Mishra (Professor, School of Engineering, Pokhara University in Nepal)
· Serena Caucci (Associate Programme Officer, UNU-FLORES)
· Mahesti Okitasari (Research Associate, UNU-IAS)
· Giulia Roder (Research Consultant, UNU-IAS)
22:40 Closing remarks – Kensuke Fukushi (Academic Programme Officer, UNU-IAS)
Registration
To register for this event, please click here.
This event will be held in both English and Japanese. Simultaneous interpretation will be provided.