DATE / TIME:

2021•02•02 18:00 - 20:00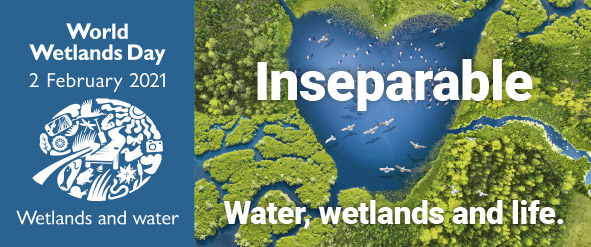 UNU-IAS, Wetlands International Japan and the Global Environment Outreach Centre (GEOC) will co-organise a webinar to observe World Wetlands Day (WWD) 2021 on 2 February 2021 from 18:00 – 20:00 JST. The theme of the WWD 2021 is "Wetlands and Water". Along with this theme, the webinar will address challenges and discuss solutions to the sustainable management of water resources and wetlands by sharing insights from the UNU-IAS Water for Sustainable Development Project and case studies from local community on water and wetlands.
Celebrated every year on 2 February, WWD marks the date of the adoption of the Convention on Wetlands in the Iranian city of Ramsar on the same day in 1971.
Programme
18:00~18:10 Opening Remarks
18:10~18:15 Introduction of the 2021 WWD theme
Ministry of the Environment of Japan
18:15~19:20 Presentations
A new approach to Water Management for Sustainable Development: Prospects from Asian Countries (Saroj Chapagain, Research Fellow, UNU-IAS)
Green Infrastructure (Yukihiro Shimatani, Professor, Laboratory of Hydrosphere Sustainability Engineering, Kyushu University)
Water and Life through a Painting on the Folding Screen (Yohei Ueda, Center for Community Co-design, The University of Shiga Prefecture)
19:20~19:55 Q&A
19:55~20:00 Closing
Registration
To register for this event, please click here.
This event will be held in both English and Japanese, with simultaneous interpretation provided.