DATE / TIME:

2021•07•07 09:00 - 11:00

Location:

Online (EDT)
UNU-IAS will co-organise one of nine Special Events at the 2021 High-Level Political Forum on Sustainable Development (HLPF), exploring the role of further education to drive collective action for the SDGs and build a sustainable and resilient recovery. Access to quality post-secondary education is crucial to achieving sustainable development — it shapes the next generation of sustainability leaders while giving them the education necessary for progress. This event will bring together key actors in the space to highlight the challenges, the opportunities and lessons learned to advance the Sustainable Development Goals (SDGs).
As HLPF participants explore various aspects of the response to the COVID-19 pandemic, this event aims to:
Provide a deeper understanding of the challenges and opportunities faced by the Higher Education sector, as well as the lessons learned, to support a sustainable and resilient recovery from COVID-19 pandemic that promotes the economic, social and environmental dimensions of sustainable development.
Highlight key stakeholder initiatives that drive innovative efforts in support of the recovery and achievement of the SDGs, through education, teaching and learning, decarbonization of campuses, and other crucial endeavours.
Convene an evolving and action-oriented conversation on how to bring about the collective systemic change needed to realize the decade of action and achieve the Agenda 2030.
This online event is organised as part of the Higher Education Sustainability Initiative (HESI), in collaboration with the UN Department of Economic and Social Affairs (DESA), UNESCO, UN Environment, UN-HABITAT, UNGC's PRME, UNCTAD, UNITAR, and the Sustainable Development Solutions Network (SDSN). UNU-IAS is a founding member of HESI, which brings together the United Nations and higher education networks to deliver on the SDGs.
Participation
This is an online event to be held on Wednesday, 7 July 2021 at 09:00–11:00 EDT (22:00–24:00 JST). Further information is available on the UN-DESA website.
Programme
The event programme is available to view or download.
UNU-IAS at HLPF 2021
UNU-IAS experts are contributing to HLPF 2021 and the institute is organising side events to advance discussions on carbon neutrality and biodiversity, in addition to this HESI Special Event.
* * * *
About the Higher Education Sustainability Initiative (HESI)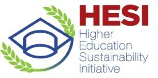 UNU-IAS is a founding member of HESI, a unique global collective that brings together both UN entities and Higher Education Sustainability Networks to deliver on the SDGs through transformation of curriculums, teaching and learning capabilities, operations, community engagement and research impact. HESI represents over 30 networks with reach to 18,000 Universities across the world. The initiative also has more than 300 signatories (universities).