DATE / TIME:

2020•08•28 14:00 - 17:00

Location:

Online (JST)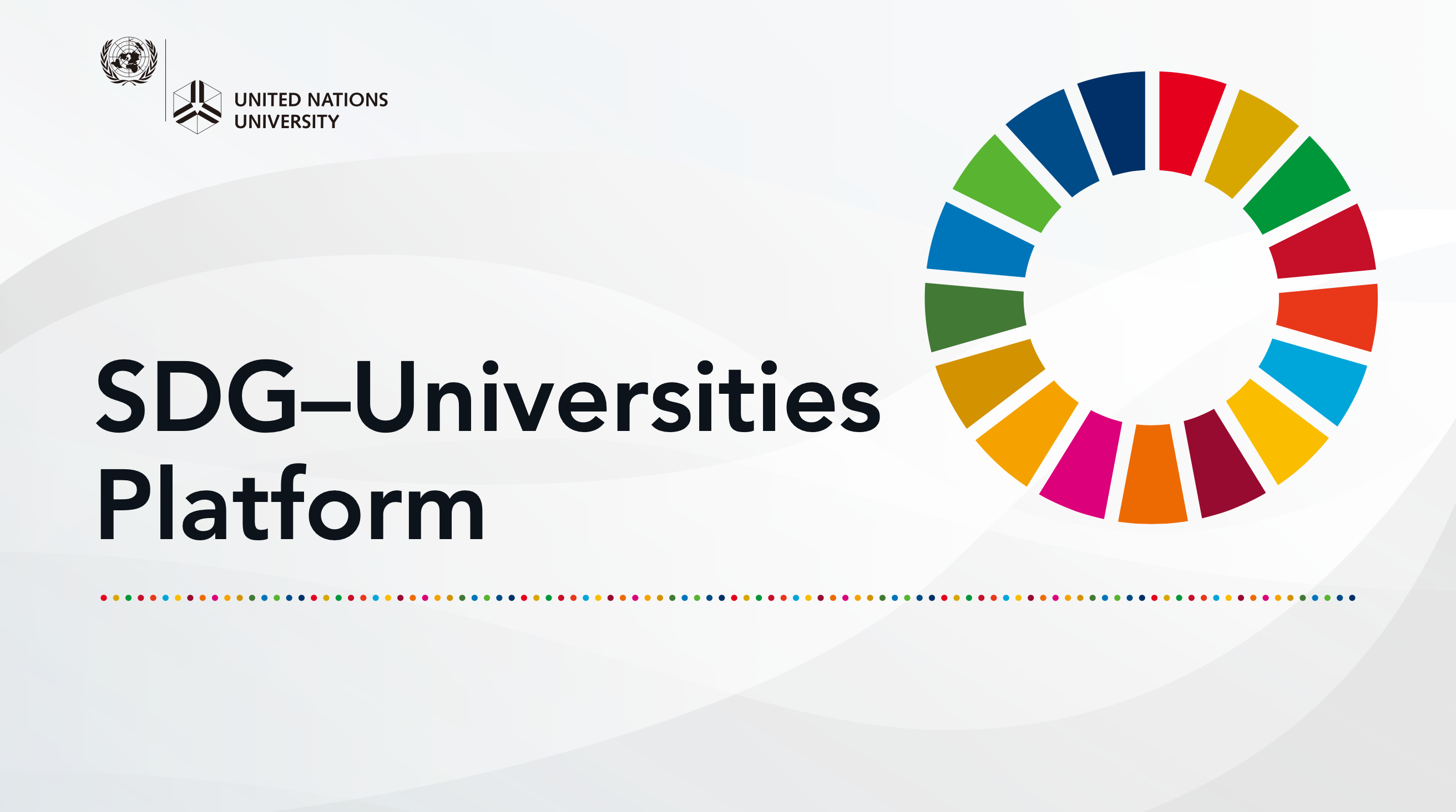 UNU-IAS is establishing a new academic platform to enhance cooperation between Japanese universities for the Sustainable Development Goals (SDGs). The SDG – Universities Platform (SDG–UP) will increase Japanese universities' presence in international academic communities and contribute towards achieving the SDGs both locally and internationally.
To launch the platform, UNU-IAS will organise an online symposium on 28 August 2020, with the support of the Ministry of Education, Culture, Sports, Science and Technology of Japan (MEXT). The event will be organised in cooperation with Toyo Keizai Inc. and Wave LTD GROUP. With panellists from the private sector, local government and academia, it will focus on enhancing collaboration between Japanese universities and strengthening partnerships with other stakeholders.
Registration
This event is free and open to all. Please register through the online form.
Programme
14:05- Opening Remarks
David Malone (Rector, UNU)
Naoki Himiya (Director, International Affairs Division, Minister's Secretariat, MEXT)
14:20- Keynote Speech on the Significance of the SDG – Universities Platform
14:50- Introduction to Times Higher Education University Impact Ranking 2020
Takatsugu Kitajima (Secretariat Head, SDG-UP)
15:15- Panel Discussion
Aya Ito (Partner, Sustainability Promotion Group. Recruit Holdings Co., Ltd.)
Taikan Oki (Senior Vice-Rector, UNU; Project Manager, SDG Corporate Strategy Forum)
Daisaku Kadokawa (Mayor, Kyoto city)
Makoto Gonokami (President, The University of Tokyo)
Miki Sugimura (Vice-President, Sophia University)
Naoki Himiya (MEXT)
Takashi Matsuo (President, The University of Kitakyushu)
Moderator: Shinobu Yume Yamaguchi
16:45- SDG-UP Membership Information
Chair: Kensuke Fukushi (UNU-IAS Academic Programme Officer)
Format
The symposium will take place through videoconferencing. Connection details will be sent to registered participants in advance.
Language
The event will be held in Japanese and English, with no interpretation provided.