DATE / TIME:

2015•07•27 12:00 - 17:00

Location:

Yokohama
On 27 July 2015, UNU-IAS will host the 2015 ProSPER.Net-Scopus Young Scientist Award in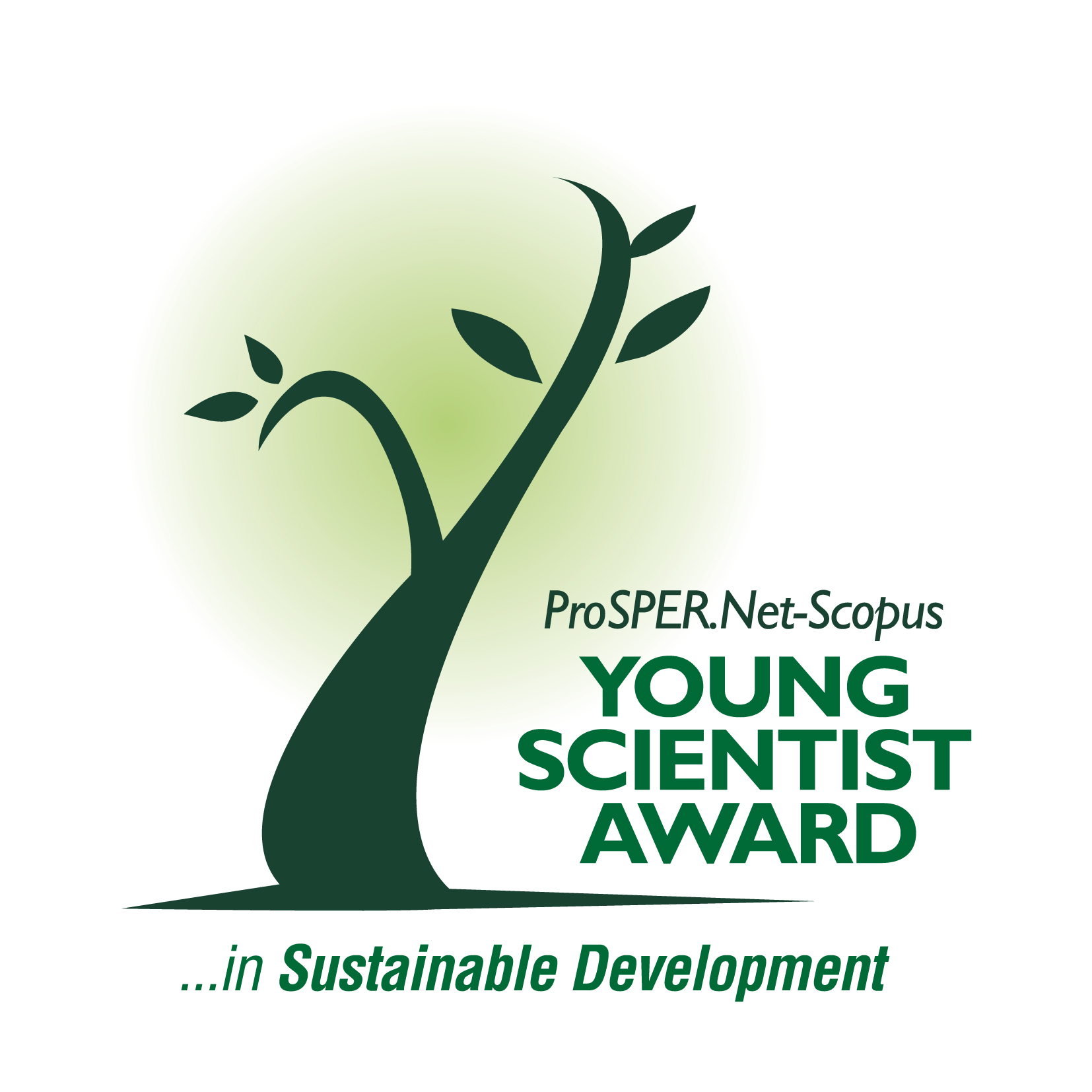 Sustainable Development Symposium in Yokohama, Japan.
The ProSPER.Net-Scopus Young Scientist Award in Sustainable Development (YSA) is given annually to young scientists and researchers based in the Asia-Pacific region (excluding USA and Canada), who have made significant contributions in the area of sustainable development.
This year's awards will be given in the areas of energy, water and biodiversity. As part of the judging process, the top finalists in each category will be sponsored to present their work at the symposium in Yokohama. Winners will be announced during an award ceremony to be held during the symposium, and will be widely publicized through ProSPER.Net and Elsevier's websites.
For further details about the YSA and awards to be offered, please visit the ProSPER.Net website.
Programme
12:00–12:15 Opening
Kazuhiko Takemoto (UNU-IAS Director, ProSPER.Net Secretariat Director)
Representative from Global Academic Relations APAC, Elsevier Japan (TBA)
Representative from the Alexander von Humboldt Foundation (TBA)
Energy Category
12:15–12:45 Panel discussion by Energy Category panellists
12:45–13:30 Finalists presentations by the shortlisted finalists
13:30–13:45 Coffee Break
Water Category
13:45–14:15 Panel discussion by Water Category panellists
14:15–15:00 Finalists presentations by the shortlisted finalists
Biodiversity Category
15:00–15:30 Panel discussion by Biodiversity Category panellists
15:30–16:15 Finalists presentations by the shortlisted finalists
16:15–16:25 Break
16:25–16:55 Closing
Award Ceremony
*The programme is subject to change.
Online Registration
This event is free and open to the public, but advanced registration is required (by 24 July). Please click on the REGISTER button above to access the online registration page.
ISAP2015
The 7th International Forum for Sustainable Asia and the Pacific (ISAP2015), also organized by UNU-IAS, will be held back to back with this year's ProSPER.Net YSA Symposium on 28–29 July 2015. For more information on ISAP2015 please visit the event announcement page.
* * * *
The ProSPER.Net academic and research alliance is an effort of the Education for Sustainable Development (ESD) project at UNU-IAS to bring about understanding and delivery of ESD and sustainable development at the postgraduate level. The creation of the network and implementation of joint activities are currently supported by the Japanese Ministry of the Environment.