2020•08•06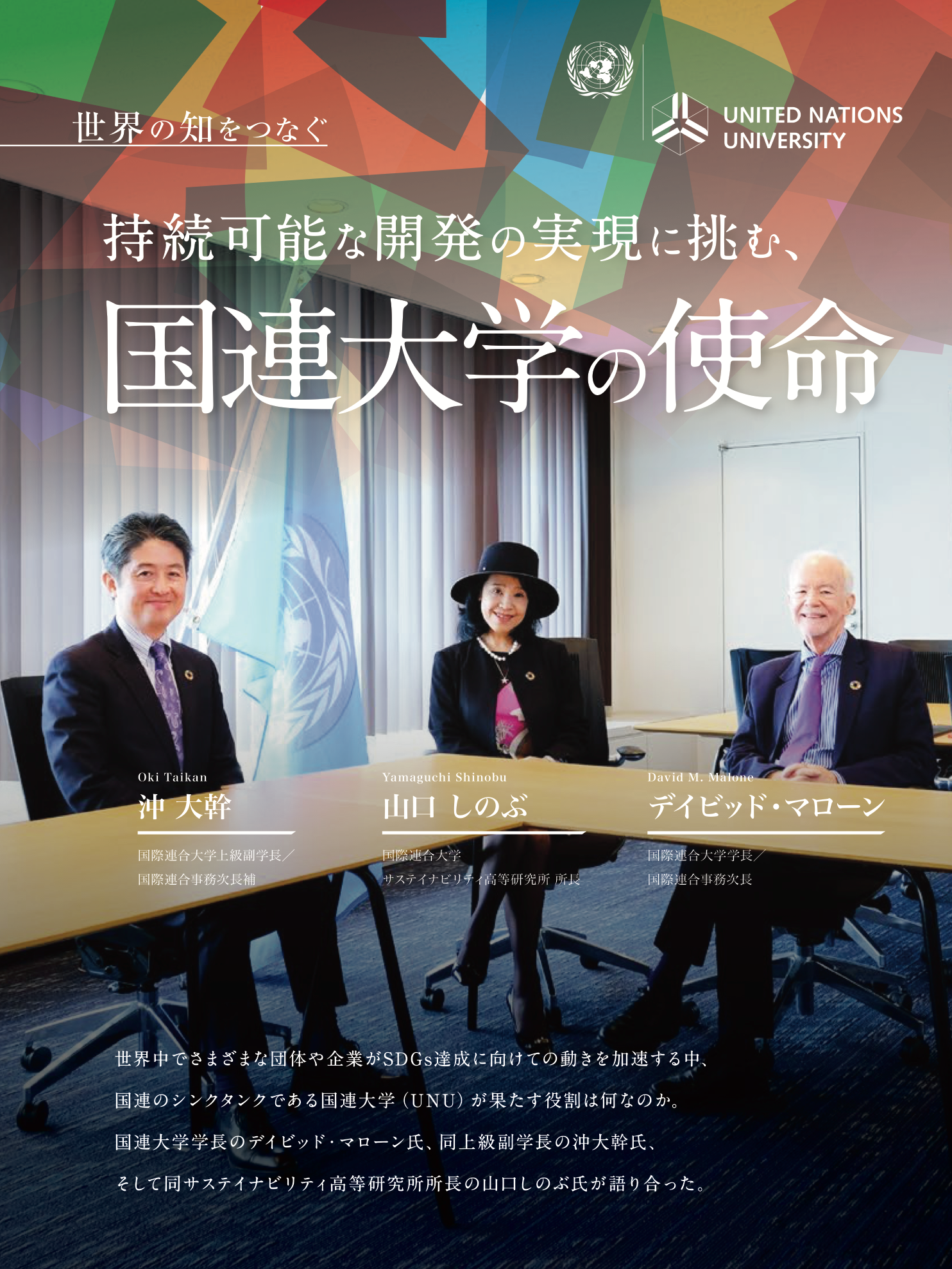 A special edition of the Toyo Keizai Inc. magazine "Universities Working on SDGs" (vol. 2) published in June 2020 introduces the collaborative efforts of UNU as a UN think tank and research institute at the global, regional, and local levels. It is based on an in-depth interview with the UNU Rector, Dr. David Malone, UNU Senior Vice-Rector, Prof. Taikan Oki, and UNU-IAS Director, Prof. Shinobu Yume Yamaguchi. Prof. Yamaguchi highlighted the significant role that UNU institutes can play in achieving the SDGs, such as localising research results with a broad-ranging perspective thus contributing to resolving challenges in local communities.
UNU institutes across the globe conduct research on issues related to the Sustainable Development Goals (SDGs), generating knowledge and informing policy in the fields of climate change, water, biodiversity, governance, health, and security, among others.
Please note that this special edition is only available in Japanese, and has been provided with permission. To view it, please click here.