2015•02•05 Tokyo
As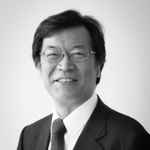 UNU-IAS enters its second year of operation, it is time to build on our achievements during 2014, and move forward to further serve the international community with valuable contributions to high-level policymaking and debates.
Highlights of 2014
While 2014 was a year of transition for our new institute, it also saw significant engagement by UNU-IAS in a number of critical international processes. In particular, our research on Governance for Sustainable Development contributed to debates and policy processes related to the post-2015 development agenda, through an ongoing series of policy briefs — several of which were launched in May with a forum at UN Headquarters in New York. We also welcomed Prof. Jeffrey Sachs for a symposium on sustainability and the post-2015 development agenda, and brought together Ambassador Csaba Kőrösi and other prominent experts to discuss the role of science in designing and implementing the Sustainable Development Goals (SDGs).
UNU-IAS played an active role in numerous international events, including the IUCN World Parks Congress, the UNESCO World Conference on Education for Sustainable Development (ESD) and the 12th Meeting of the Conference of the Parties to the Convention on Biological Diversity (CBD). We also continued our prominent engagement in shaping the development of the Intergovernmental Platform for Biodiversity and Ecosystem Services (IPBES), and launched a valuable new toolkit for evaluating the resilience of agricultural landscapes.
In September, we welcomed the first 7 students for our newly restructured UNU-IAS Master of Science in Sustainability degree programme, and 3 new students for our PhD in Sustainability Science programme.
We were also honoured to welcome four distinguished international experts who have been appointed as the first UNU-IAS Board members. I would like to express my sincere appreciation to these Board members, who provided invaluable guidance at and beyond the first Board meeting in November 2014.
Priorities for 2015
During 2015, my colleagues and I will be focusing our efforts towards three policy processes which are essential to building a sustainable global future, and which will be high on the international agenda throughout the year.
The first of these is the process to forge the post-2015 agenda, culminating in the September UN summit in New York. Our research so far has mainly addressed governance structures for the SDGs, and now we are expanding its scope by adding a research stream on SDG implementation mechanisms, as well as monitoring and evaluation processes.
The second key policy area is biodiversity and ecosystem services, including both CBD and IPBES. We will be engaging our research, policy development and capacity building efforts in this context by making full use of our global networks and partnerships.
Our third targeted international process is climate change adaptation and disaster risk reduction (DRR). In particular, UNU-IAS is playing an active role in preparations for the Third UN World Conference on Disaster Risk Reduction, to be held in Sendai, Japan this March. We will be contributing to international debates at the conference through participation in policy discussions and other events, sharing important UNU-IAS research outcomes related to DRR.
In all of our activities we will be aiming to make the most of our geographic location in Asia while maintaining a global outlook, and drawing upon our unique status as part of an academic organization within the UN system.
Another important priority for 2015 will be to further develop our postgraduate programmes by strengthening collaboration with leading universities in Japan and other countries. We are also building better links between our research and teaching programmes, to provide opportunities for students to gain practical experience while expanding our research capacity.
A Year for Action
These priorities will guide UNU-IAS research, capacity development and teaching during 2015, as we redouble our efforts to make important contributions towards addressing the difficult and pressing challenges of global sustainability. I am very much looking forward to leading the further development of the institute in this direction during 2015.
Finally, I would like to take this opportunity to extend our sincere gratitude to all of the friends, partners and donors of UNU-IAS. With your support I am confident that 2015 will be a year of action, further growth and success for UNU-IAS.
Kazuhiko (Kazu) Takemoto
Director, UNU-IAS
February 2015