2017•01•18 Tokyo
Since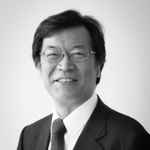 the adoption of the 2030 Agenda for Sustainable Development and the Paris Agreement on climate change, the focus of the international community has turned to implementation. As such efforts accelerate across the globe, UNU-IAS plays a more important role than ever, in developing interdisciplinary scientific knowledge and producing science-based inputs to inform policymaking.
Throughout last year UNU-IAS made important contributions to these and other international policy agendas. Our research on governance and the Sustainable Development Goals (SDGs) provided inputs for UN expert discussions including the High-Level Political Forum (HLPF) on sustainable development, and the drafting of the 2016 Global Sustainable Development Report. We launched our own SDG Dialogue event series, which brings together experts to share ideas and insights for achieving the global goals.
In Africa, our research and capacity building has been advancing sustainability through a number of projects and partnerships. At the Sixth Tokyo International Conference on African Development (TICAD VI) held in Nairobi last August, we organized four side events including a forum that brought together 120 young entrepreneurs and researchers from across the continent.
Last October UNU-IAS played an active role at the UN Conference on Housing and Sustainable Urban Development (Habitat III) in Quito, advancing discussion of water and resilience issues in the context of the New Urban Agenda.
The institute also worked with member states, local communities and the Secretariat of the Convention on Biological Diversity (CBD) on efforts to achieve the CBD's Aichi Biodiversity Targets. In October UNU-IAS organized the first Asian Conference on Biocultural Diversity (Nanao City, Ishikawa Prefecture, Japan), which explored links between biological and cultural diversity, and resulted in the adoption of the Ishikawa Declaration.
Priorities for 2017
UNU-IAS will continue to focus on three international policy areas: (i) the 2030 Agenda, (ii) biodiversity and ecosystem services, and (iii) climate change and disaster risk reduction.
In the first area, a key topic of research will be regional efforts to achieve the SDGs. We will be working with the UN Economic and Social Commission for Asia and the Pacific (UNESCAP) and other partners to explore mechanisms for linking national and global initiatives. Existing country-level case study research in Asia will also be further developed and expanded to other regions. A new phase of our Education for Sustainable Development in Africa (ESDA) project will focus on entrepreneurship for sustainable industrialization, supported by the African Development Bank.
In the second international policy area, UNU-IAS research and capacity development will continue to advance the sustainable use of biodiversity and ecosystems. We will strengthen international collaboration on future scenarios to inform policymaking, contributing to the Future Earth global research initiative and the Intergovernmental Platform on Biodiversity and Ecosystem Services (IPBES).
In the third area, UNU-IAS will contribute to implementing the Paris Agreement on climate change through research on the international transfer of low-carbon technology, focusing on the needs of developing countries and on city-to-city initiatives. We will further develop research on innovative approaches to resilience building in cities, focusing on flooding and other water-related challenges.
As our postgraduate degree programmes continue to produce graduates uniquely equipped to address sustainability issues, we will be further strengthening partnerships with other leading universities in Japan and beyond, to provide new opportunities for students.
Through these initiatives and activities, UNU-IAS will continue to make important contributions to achieving the global goals and advancing global sustainability.
The work of UNU-IAS depends upon the support and commitment of our valued partners, donors, and friends, to whom I would like to express our sincere gratitude. I also wish to extend my thanks to the institute's staff, fellows, and students for their commitment and hard work.
With your ongoing support, I have no doubt that 2017 will be a year of further progress and success for UNU-IAS. I very much look forward to working with you this year and beyond, as we focus on the exciting opportunities and challenges ahead.
My very best wishes for the New Year,
Kazuhiko (Kazu) Takemoto
Director, UNU-IAS
January 2017