2022•09•12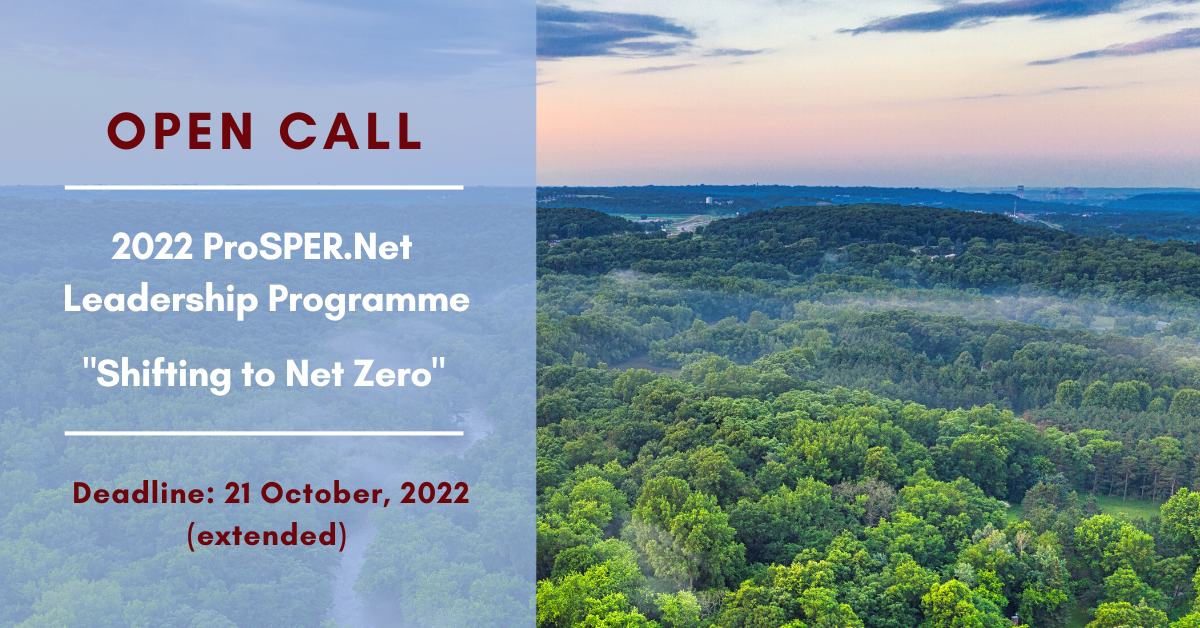 UNU-IAS has announced an open call for applications for the 2022 ProSPER.Net Leadership Programme (LP) to be held online on 5–8 and 16 December 2022. The application deadline has been extended to 21 October 2022 11:59 pm (JST).
Under the theme "Shifting to Net Zero: Implementation strategies for net-zero transitions", the programme will bring together young professionals and emerging leaders in academia, the public sector, the business community, and civil society to explore how education and training can be used across sectors to foster more sustainable societies in the Asia-Pacific region. By incorporating climate action into leadership training, the programme aims to promote climate leadership for solutions-oriented actions drawn from effective net zero strategies across the world.
Selected participants will attend a 5-day online training programme consisting of lectures and workshops on a variety of topics related to strategies and policies for net zero implementation, including energy efficiency, urban design, mass transit planning, and nature-based solutions such as reforestation and biodiversity conservation. Please note there is no fee to participate in this leadership programme.
Selection Criteria
Participants will be selected on the basis of a written application, according to the following criteria:
Young professionals and emerging leaders from academic, public, private, and civil society sectors working in the Asia-Pacific region
All ages are eligible to apply but priority will be given to those aged 35 or under as of the application deadline
High proficiency in written and spoken English language
An advanced understanding of sustainability, net zero emissions approaches or climate action, and its relevance to his/her own work
Demonstrated leadership skills and ability to work in a team environment
How to apply
For application details and more information please visit the ProSPER.Net website.