2022•12•21 Tokyo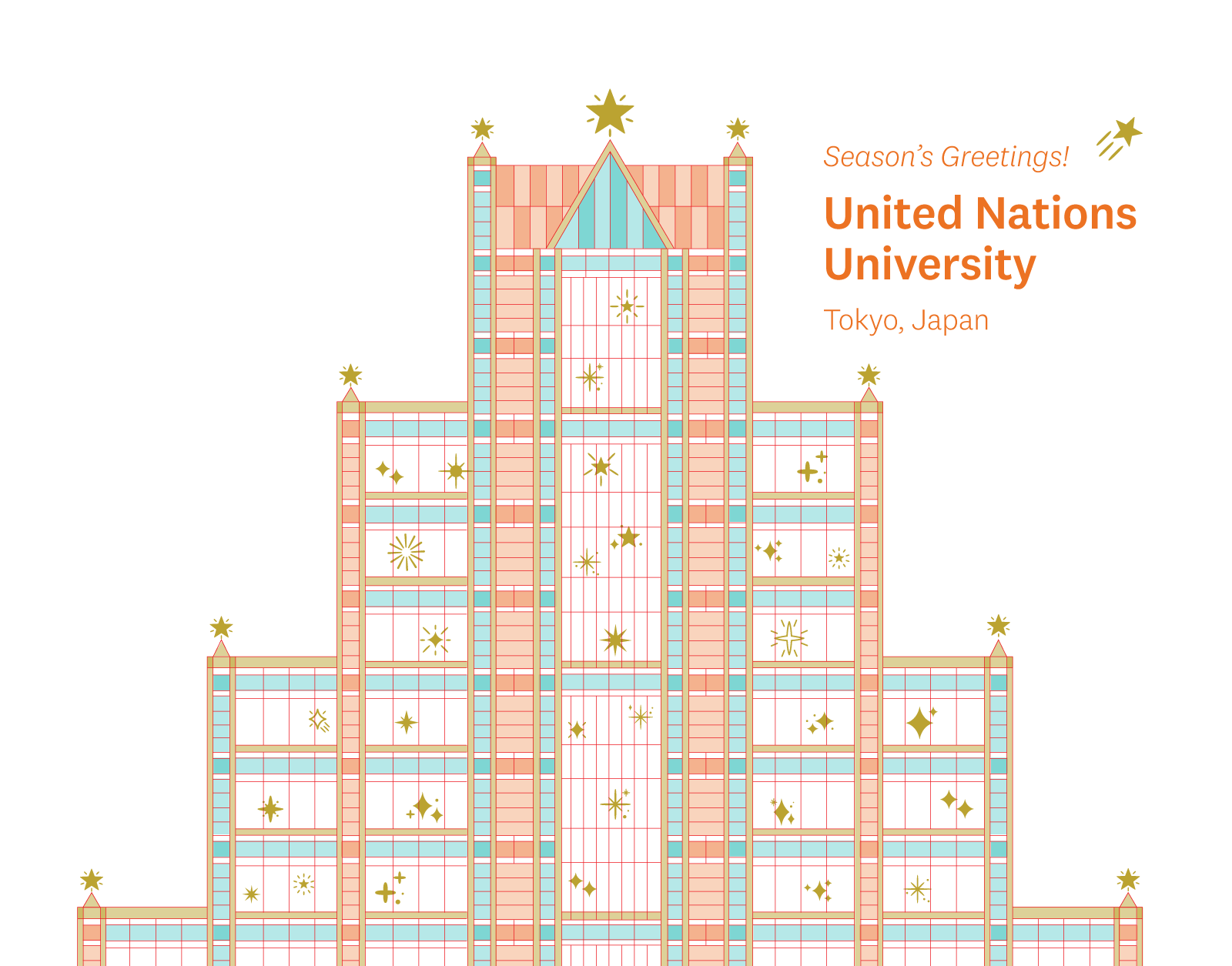 Dear partners, friends, and colleagues,
Season's greetings from UNU-IAS!
As we enter this holiday season I am pleased to share a few highlights from our recent work on issues of critical importance for global sustainability — spanning research, policy engagement, education, and capacity development.
A team of UNU-IAS experts is now returning from the UN Biodiversity Conference in Montreal (CBD COP15), which just concluded a landmark deal to halt biodiversity loss by 2030. Our events and policy engagement advanced crucial discussions on the post-2020 global biodiversity framework and transforming humanity's relationship with the natural world.
Last month saw COP27 in Egypt reach a historic agreement to assist vulnerable countries on loss and damage. UNU-IAS contributed across a broad spectrum of climate issues, including youth engagement and synergies with sustainable development — building on the outcomes of the Global Climate & SDGs Synergy Conference held at UNU in July.
We also played a key role at the Transforming Education Summit during the UN General Assembly in New York, where more than 130 countries committed to overcoming the global crisis in education. UNU-IAS developed one of the summit's Action Tracks and led its only session focused on higher education.
Our latest policy briefs offer timely guidance for policymakers to support vulnerable people in the transition to net zero emissions (No. 35), improve follow-up and review for the SDGs (No. 36), manage the impact of COVID-19 on city finances (No. 37), and support the role of culture in biodiversity conservation (No. 38).
In September we welcomed 11 new students from seven different countries, who are now taking classes on campus since we resumed in-person teaching this Spring. UNU-IAS will soon be inviting applications for a new postgraduate degree specialisation which will train future leaders to implement the Paris Agreement on climate change. Launching in September 2023, the new master's and doctoral degrees will be the first of their kind to be offered by a UN organisation.
Throughout the year we mobilised efforts by Japanese universities towards achieving the SDGs through our SDG–Universities Platform, which organised a series of workshops and developed a pilot course for undergraduates.
Our recent videos include a new series on urban nature in Kanazawa, Japan, the inspiring story of high school students tackling microplastics, guidance on landscape approaches, and an introduction of our degree programmes for prospective students. UNU-IAS researchers have also been active in the media, providing expert commentary on COP27, sustainability in business, and policymaking for the SDGs, among other topics.
I hope these highlights provide interesting insights into our recent work. To stay informed on the latest developments please sign up for our new email newsletter, UNU-IAS CONNECT, which provides monthly updates on the institute's research, news, courses, vacancies, and other opportunities.
Thank you very much for your support, collaboration, and feedback. We are looking forward to working with you on the exciting opportunities ahead.
With very best wishes for the holiday season and a happy New Year,
Shinobu Yume Yamaguchi
Director, UNU-IAS