2018•10•11 Tokyo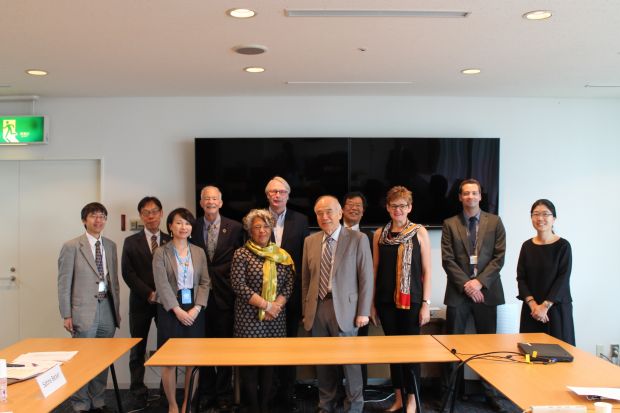 The 2018 meeting of the UNU-IAS Board was held in Tokyo on 11 October. Members of the Board discussed the activities, achievements, and performance of the institute over the preceding year, and provided expert advice and guidance. The Board received briefings on several key UNU-IAS research programmes, as well as the institute's postgraduate degree programmes, and identified opportunities for their further development. A reception was held following the meeting, in which Board members met with UNU-IAS staff, fellows, and students.
To learn more about previous UNU-IAS activities and achievements, please download our Annual Reports.
For more information on the Board and its members, please visit the UNU-IAS Board pages.