2015•01•05 Tokyo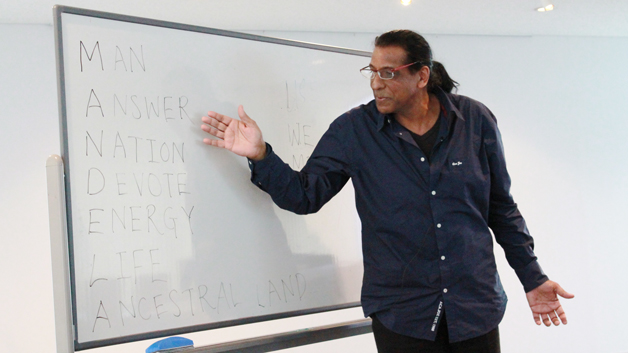 The third event of the UNU-IAS "Mandela and I" lecture series was held on 13 December 2014. It featured Mr. Thomas Kantha (Anti Apartheid Ambassador, South African Embassy, Tokyo) as the special lecturer, who shared his personal experiences and messages from Nelson Mandela.
The event opened with a group working session organized by the student secretariat. Mr. Kantha described Mr. Mandela's spirit and unique qualities as "Man Answers Nation by Devoting his Energy and Life to the Ancestral land" (MANDELA).
Mr. Kantha described Mr. Mandela as the most impressive person he had ever met, and shared his feelings when greeted by him. Mr. Kantha also learnt appreciation and kindness through Mr. Mandela's public speech, impressed that instead of delivering a speech of the despair and isolation he felt during his imprisonment, he gave a message of hope and gratitude for support in the fight against apartheid.
The session finished with the message that one should never pause to question what "we" can do, but instead lead and focus on what "I" can do today.
"Mandela and I" is a monthly lecture series, designed for students who are interested in studying the lessons and legacies of Nelson Mandela as a way to improve their understanding of leadership and moral authority in the world. The lecture series is organized as part of the UNU-IAS project Education for Sustainable Development in Africa (ESDA), with the cooperation of the South African Embassy in Tokyo.
The next session of Mandela & I project will be held on 17 January 2015, 14:30–17:30. A film showing the life story of Nelson Mandela will be screened, following by an interactive workshop session. Detailed information on the upcoming event will be announced shortly on the UNU-IAS website.