2019•12•16 Bangkok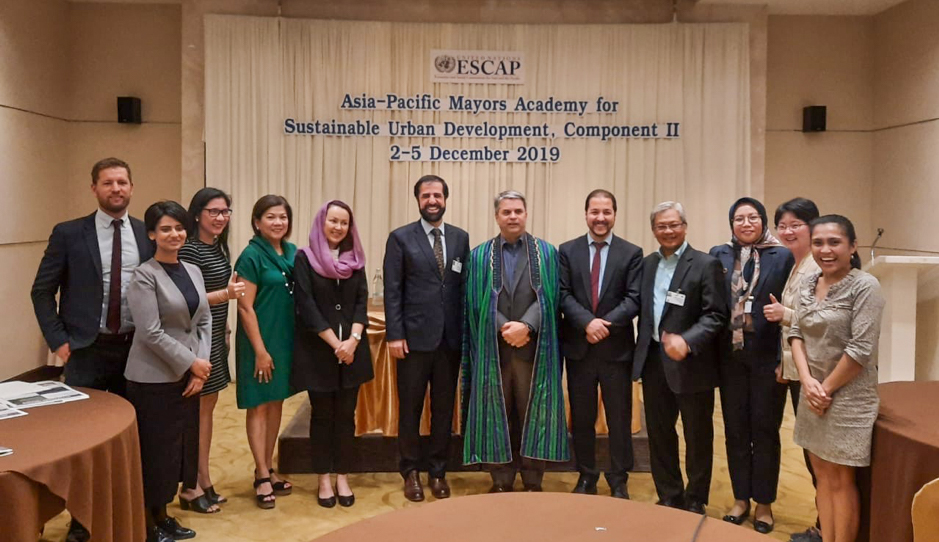 On 2–5 December 2019, a group of mayors from countries in Asia and the Pacific received training on sustainable urban development, as part of the Asia-Pacific Mayors Academy — a joint initiative organised by the UN Economic and Social Commission for Asia and the Pacific (ESCAP), UN-Habitat, UNU-IAS and other partners.
Mayors from Afghanistan, Kiribati, Malaysia, Myanmar, Nepal, Tonga, and Samoa participated in the 4-day event at the UN Conference Centre in Bangkok. It included modules on sustainable development pathways, sustainable finance, and inclusion and integration.
A lecture on inclusive governance was delivered by Riyanti Djalante (Academic Programme Officer, UNU-IAS), exploring how to ensure that no one is left behind in urban development processes. The participants took part in a simulation exercise and discussion focused on the granting of development permits, and the need for the process to be inclusive, integrative, sustainable, and resilient.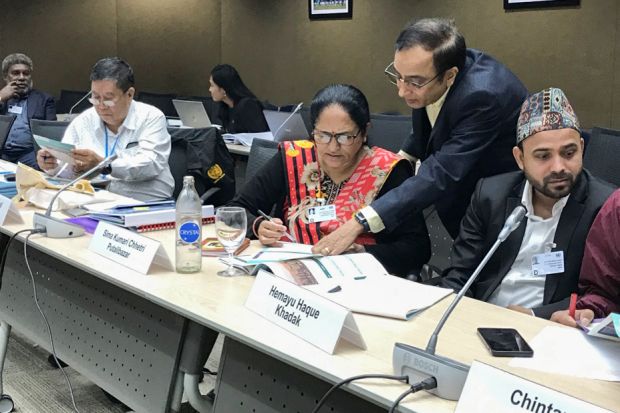 Having selected areas of work and conducted initial implementation, mayors participating in the academy will present progress at the 10th World Urban Forum, to be held on 8–13 February 2020 in Abu Dhabi.
Background
Organised by the UN Economic and Social Commission for Asia and the Pacific (ESCAP), UN-Habitat, UNU-IAS, and other partners, the Mayors Academy for Sustainable Urban Development in the Asia-Pacific aims to create and support a network of local leaders who will be committed to sustainable urban development in the region. It provides participating mayors with tools, strategies, and models to improve their capacity to achieve the SDGs in their constituencies, through appropriate city planning and management approaches. It fosters exchange, peer-learning, and cooperation between city leaders to enhance their leadership capacity, and provides a framework for short- to medium-term planning and action towards adoption of more sustainable development pathways.
The academy comprises training sessions and ongoing peer-learning, and is organised in collaboration with the Association of Pacific Rim Universities (APRU), and the United Cities and Local Governments-Asia Pacific (UCLG-ASPAC).