2019•12•12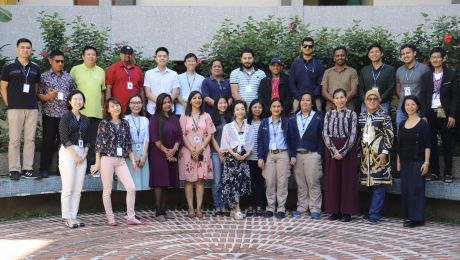 The 2019 ProSPER.Net Leadership Programme was held from 24 – 30 November in Quezon City, the Philippines, and was hosted by the University of the Philippines Diliman.
Under the theme, 'Engineering Approaches to Disaster Risk Reduction and Management Towards Sustainable Development in the Asia-Pacific Region', the programme brought together twenty participants from across the Asia-Pacific region to learn about the challenges and opportunities in relation to disaster risk reduction (DRR) and management.
Over the course of the programme, participants were exposed to engineering principles and tools that can aid in formulating sustainable solutions for the region, taking into consideration the vulnerability of the region to both man-made and natural disasters.
In addition, participants worked on group projects that enabled them to develop leadership skills in the context of Education for Sustainable Development (ESD), the Sendai Framework for Disaster Risk Reduction 2015-2030, as well as the Sustainable Development Goals (SDGs).
The ProSPER.Net Leadership Programme is an annual programme bringing together individuals from academia, the public sector, the business community, and civil society from across the Asia-Pacific region to explore how education and partnerships can be used across sectors, and in turn, helps build a more sustainable and resilient Asia-Pacific region. ProSPER.Net is an initiative to facilitate policy-relevant research that contributes to international debates and policy processes for sustainability under the ESD Project at UNU-IAS.