2022•05•26 Ishikawa & Online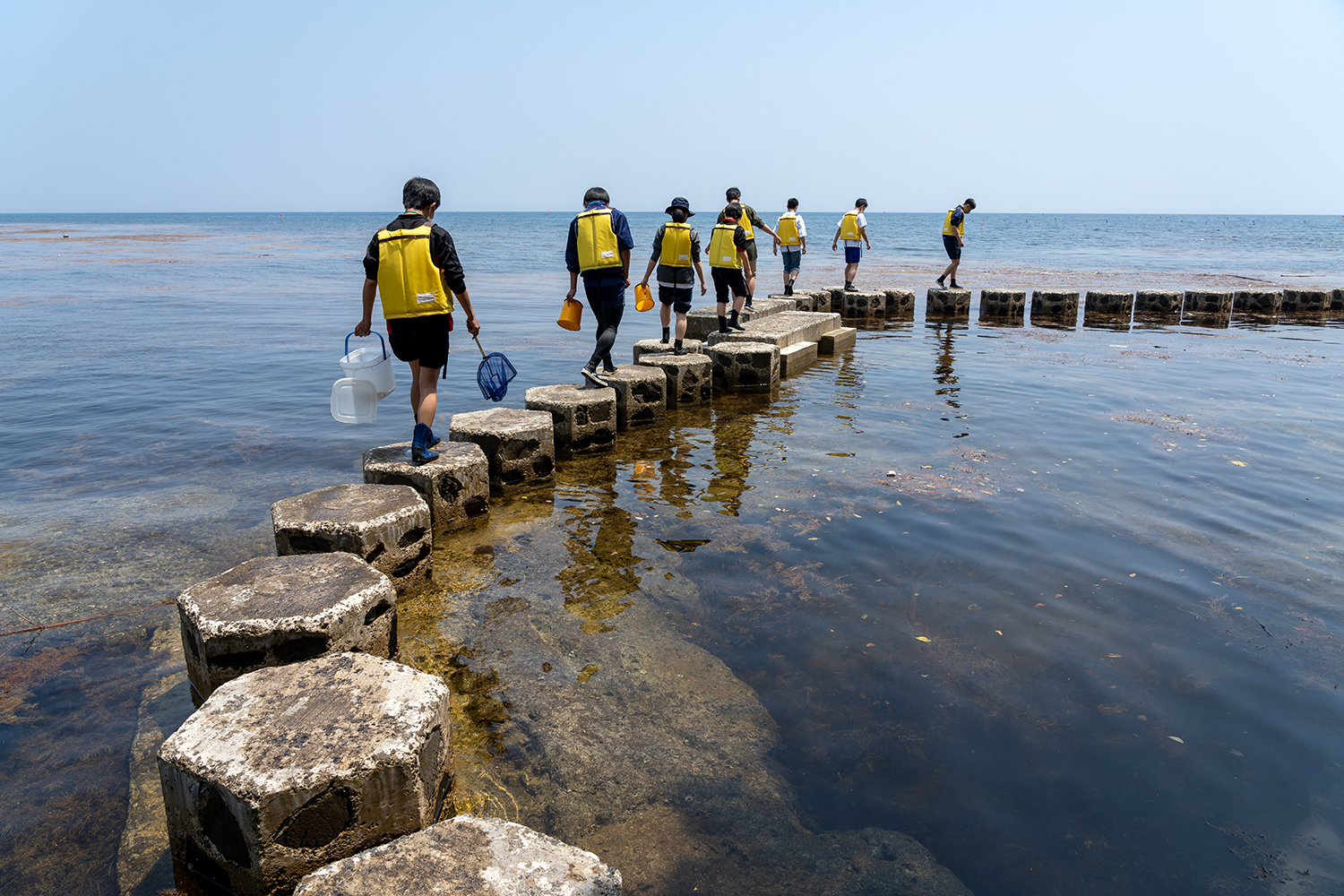 On 22 May 2022, UNU-IAS Operating Unit Ishikawa/Kanazawa (OUIK) organised an event to celebrate International Day for Biological Diversity and raise awareness of the satoumi coastal ecosystem of Noto, Ishikawa Prefecture, Japan. Engaging local high school students, the event provided a variety of learning opportunities to explore the region's rich biodiversity.
Seiji Yanai (Professor, Ishikawa Prefectural University), and Yukimasa Higashide and Hiroaki Arakawa of the Noto Marine Fureai Centre delivered lectures on marine life found in Kuzumo Bay and Noto Peninsula.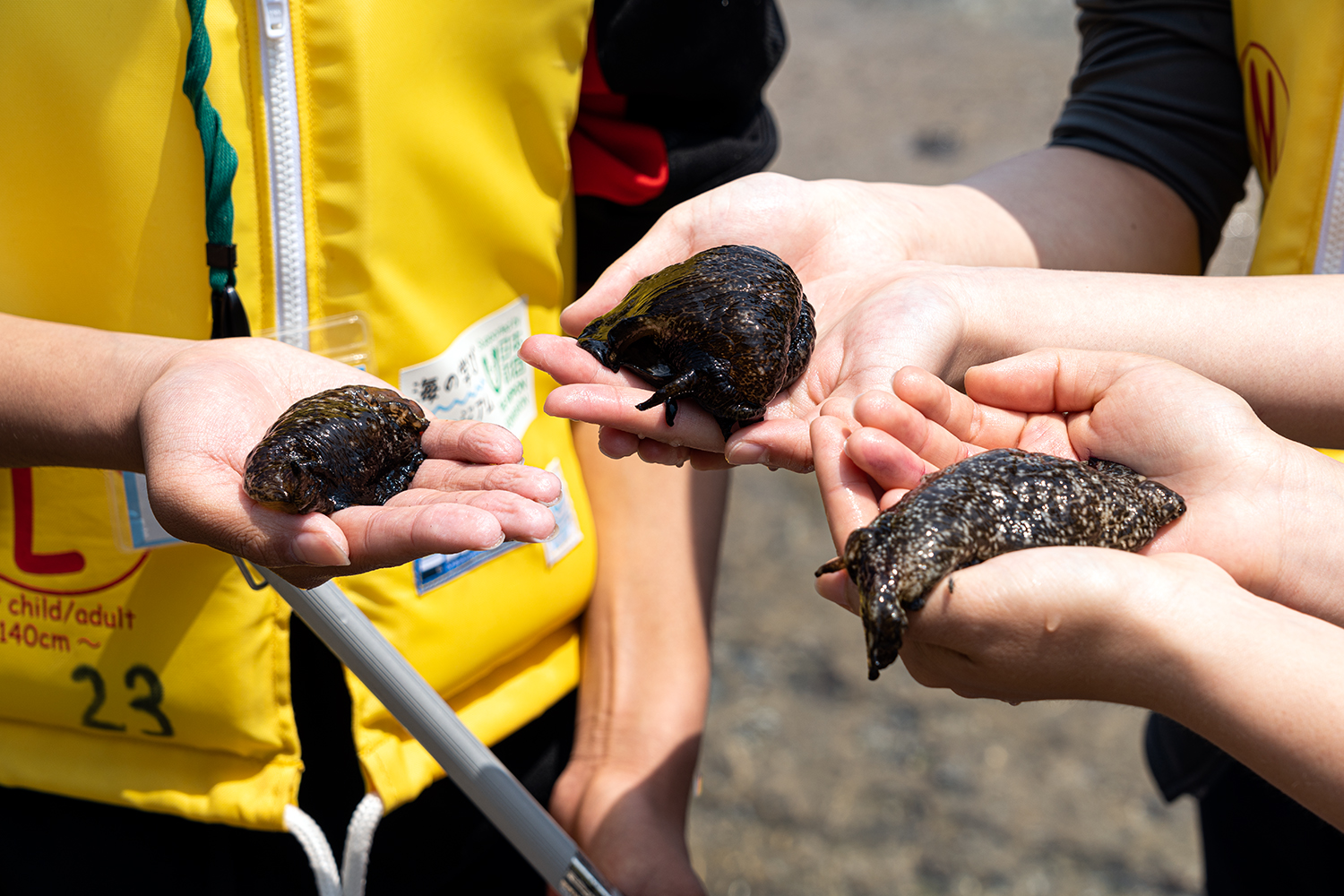 During a field observation session, the students learned about local biodiversity by surveying and collecting native wildlife including the sea hare, which was introduced in the lecture. The students also participated in a workshop to discuss the opportunities and challenges facing satoumi ecosystems, such as marine plastic pollution. They shared ideas on how to raise awareness of satoumi through smartphone applications and social media.
This event built on the International Conference on Globally Important Agricultural Heritage Systems (GIAHS) organised by UNU-IAS in November 2021, in which high school students from GIAHS regions in Japan developed and presented the GIAHS Youth Declaration.
International Day for Biological Diversity
The United Nations has proclaimed 22 May as the International Day for Biological Diversity (IDB). Every year, UNU-IAS hosts an event to increase understanding and awareness of biodiversity issues. The theme for 2022 was "building a shared future for all life".