2021•05•06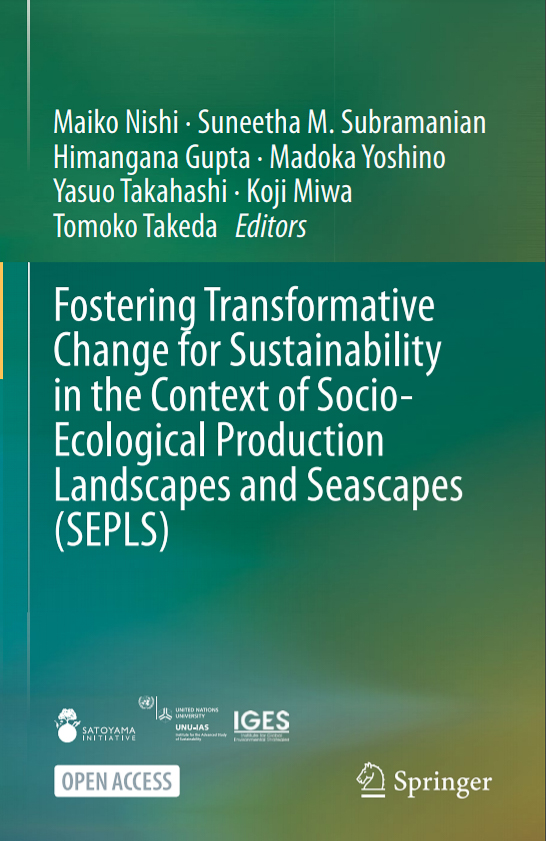 A new UNU-IAS publication titled Fostering Transformative Change for Sustainability in the Context of Socio-Ecological Production Landscapes and Seascapes (SEPLS) presents real-world examples of transformative change for sustainability derived through the International Partnership for the Satoyama Initiative (IPSI).
Produced as part of the UNU-IAS International Satoyama Initiative (ISI) project, this open access book published by Springer Nature is a compilation of eleven IPSI case studies from around the world. They explore how SEPLS management relates to the idea of transformative change to further the discussion of sustainable transitions and provide policy recommendations. Presenting knowledge and lessons learned from on-the-ground activities, it clarifies the concept of "transformative change" that has been increasingly called for in both policy and scientific communities as a means of realising sustainable societies. The book proposes effective methodologies to assess the progress of transformative change, and lays out common principles to capitalise on local knowledge and experience and guide collective action to facilitate sustainable transitions. The book will help deepen understanding of transformative change for a variety of stakeholders including policymakers, scientists, and practitioners, which in turn will help enhance science–policy–practice interfaces related to biodiversity and ecosystem services.
The book follows a set of IPSI case study reviews published in the past five years, called the Satoyama Initiative Thematic Review (SITR). IPSI is a partnership of 271 member organisations as of April 2021, which are dedicated to working together to realise societies in harmony with nature. UNU-IAS hosts the secretariat of IPSI, providing a unique global platform for exchanging views and experiences between these organisations and fostering synergies in implementation of their respective activities.