2019•12•02 Tokyo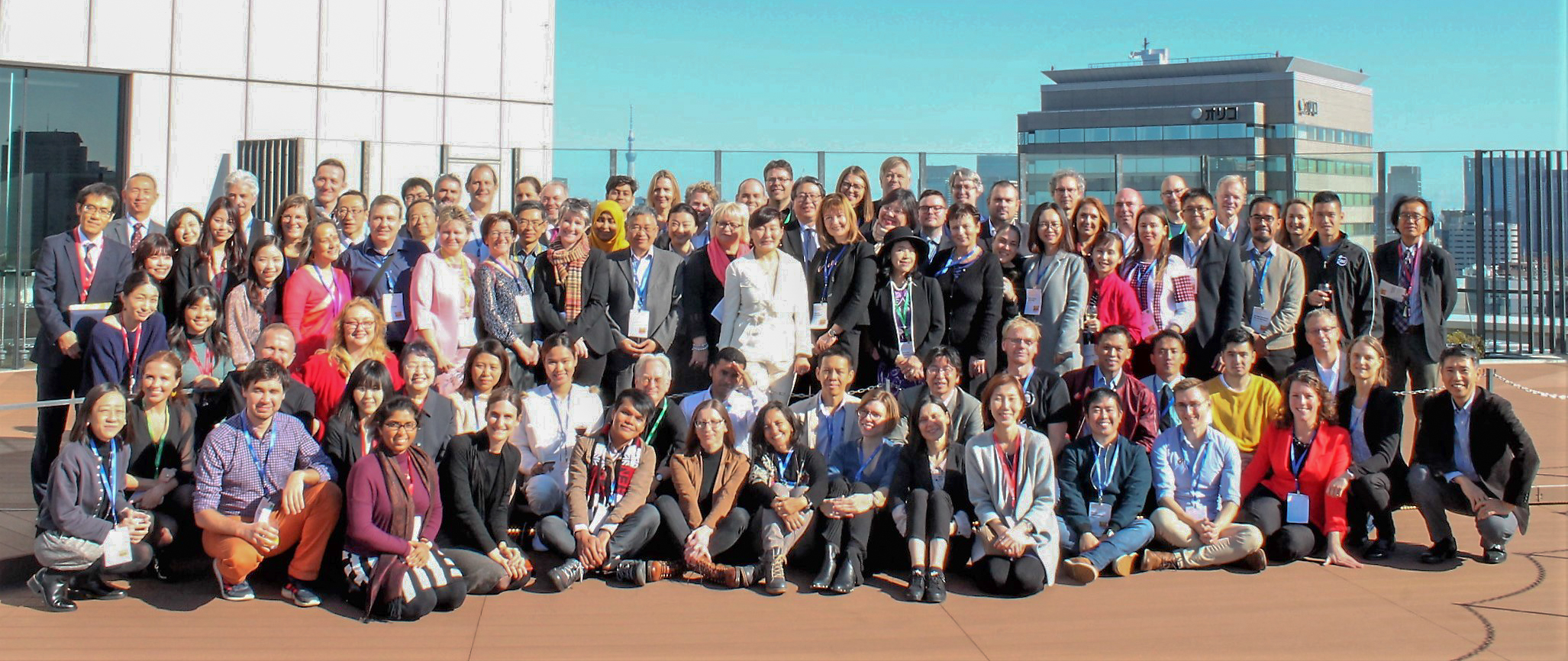 On 25–29 November 2019 UNU-IAS co-organised the 15th ASEF ClassNet Conference in Tokyo, focusing on the theme, "Education for Sustainable Development (ESD) and AI: The Role and Readiness of Teachers". It brought together schoolteachers, researchers, policymakers and EdTech leaders to promote deeper engagement on ESD and explore emerging AI technologies in education, through a series of lectures, study visits, and discussions. The participants included 57 leading educators from 51 countries, who had been selected from 1,600 candidates.
The conference was co-organised with the Asia–Europe Foundation (ASEF), Sophia University, the Ministry of Foreign Affairs of Japan (MOFA), and the Ministry of Education, Culture, Sports, Science and Technology of Japan (MEXT), with support from Japan International Cooperation Agency (JICA), Development Education Association & Resource Center (DEAR), Ochanomizu University Senior High School, and The Open University.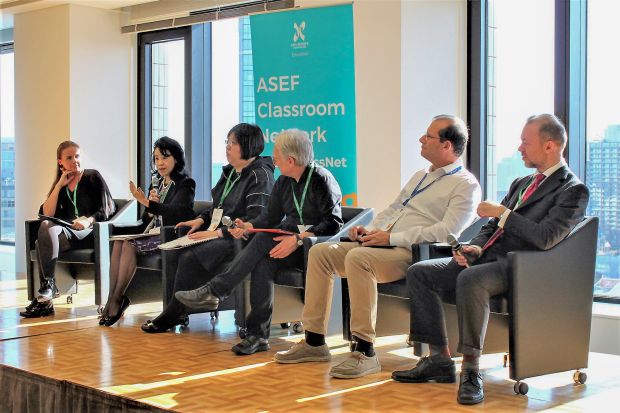 The conference included a panel discussion featuring Shinobu Yume Yamaguchi (Director, UNU-IAS), at Sophia University on 29 November. The "Asia-Europe Plenary on Teachers' Role and Readiness in the AI Era" was moderated by Wayne Holmes (Assistant Professor, Institute of Educational Technology, The Open University), who drew attention to the transitional roles and responsibilities of teachers, as AI becomes more apparent in the world. Kristel Rillo (Deputy Head, e-Service Department, Ministry of Education of Estonia) introduced recent examples of AI being used in Estonia's education system. Dr. Yamaguchi outlined "Strong AI" — artificial general intelligence that can learn intellectual tasks as humans do, rather than merely implementing a limited range of fixed tasks. She questioned what kind of ethics should be integrated in algorithms, and whether AI could be a tool to promote equality. She stressed that teachers' roles, teaching approaches, and curriculums needed to be changed due to the advance of AI technology.
Ee-Ling Low (Dean, Teacher Education, National Institute of Education, Singapore) highlighted the importance in education of role models and involvement in communities in Singapore. She suggested that rather than replacing teachers, AI would be a partner for them to motivate students and predict future trends in jobs and required skills. Stephen Hall (Senior Lecturer, MCAST; Malta College of Arts, Science & Technology) underscored the need to have both students and teachers who are ready for recent AI technology and to explore how to use AI effectively in a classroom. Gordon Allan (Assessment Solutions Consultant, British Council, Japan) noted that AI could expand access to education, but cautioned that issues of equal access and fairness must be considered.
Further discussion focused on the relationship between people and AI in the education system, for instance how to get teachers more involved in the way where AI will impact in classroom. Ms. Rillo referred to an example in Estonia of educational programmes being co-created by various stakeholders including teachers, policymakers and IT specialists. Dr. Yamaguchi emphasised the importance of noncognitive skills such as critical thinking, creativity, and a sense of empathy for effective learning in academic fields — skills that in future should be integrated in curriculums and education systems using AI. The panelists also answered the questions from the audience, on topics including the important role of teachers in ESD to add sustainable value to acquired knowledge, as well as the need to coordinate AI systems and people in education systems.
UNU-IAS hosted the final session of the conference, introducing participants to the institute's research and education activities in its three thematic areas — sustainable societies, natural capital and biodiversity, and global change and resilience. Philip Vaughter (Research Fellow, UNU-IAS) shared insights from the institute's ESD project, including the global multi-stakeholder network of Regional Centres of Expertise for ESD, and the alliance of higher education institutions in the Asia-Pacific region, the Promotion of Sustainability in Postgraduate Education and Research Network (ProSPER.Net). Participants discussed the social responsibilities of universities, the need for resources and frameworks to support local educators in implementing ESD, and how ESD can contribute to policy change.