2021•10•11 Online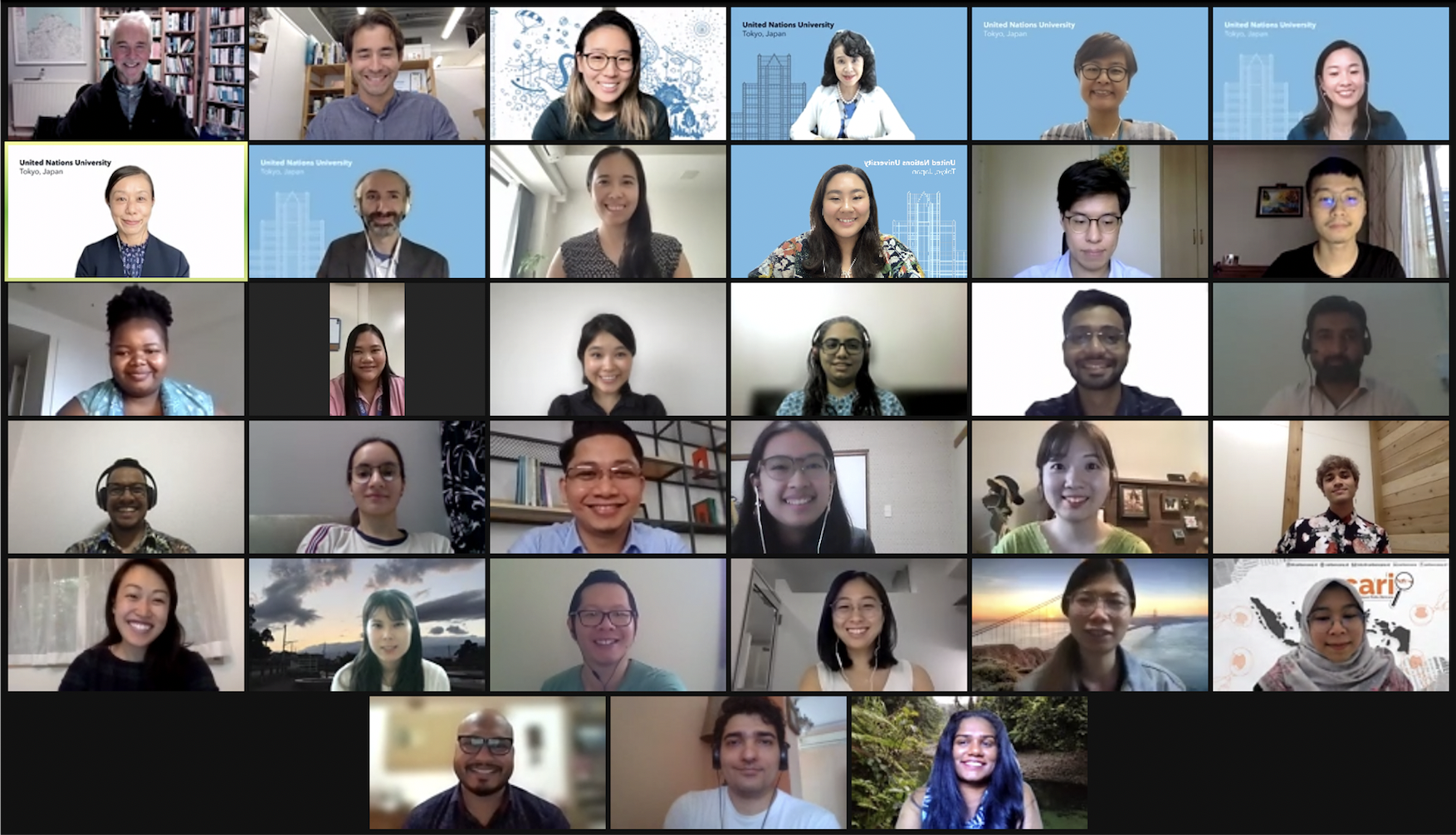 The 2021 ProSPER.Net Leadership Programme (LP) was held on 14–24 September, bringing together 24 participants from ten countries across the Asia-Pacific region. Hosted by UNU-IAS and Social Innovation Japan, the virtual programme included a series of lectures and workshops under the theme "Climate Change: Global issues, local actions and transdisciplinary solutions".
In opening remarks, Shinobu Yume Yamaguchi (Director, UNU-IAS) underlined the crucial role of innovative and creative leadership in transforming the planet. Prof. Yamaguchi noted that the programme provided opportunities to build strong networks and develop new skills, enabling participants to become change agents and accelerate collective action.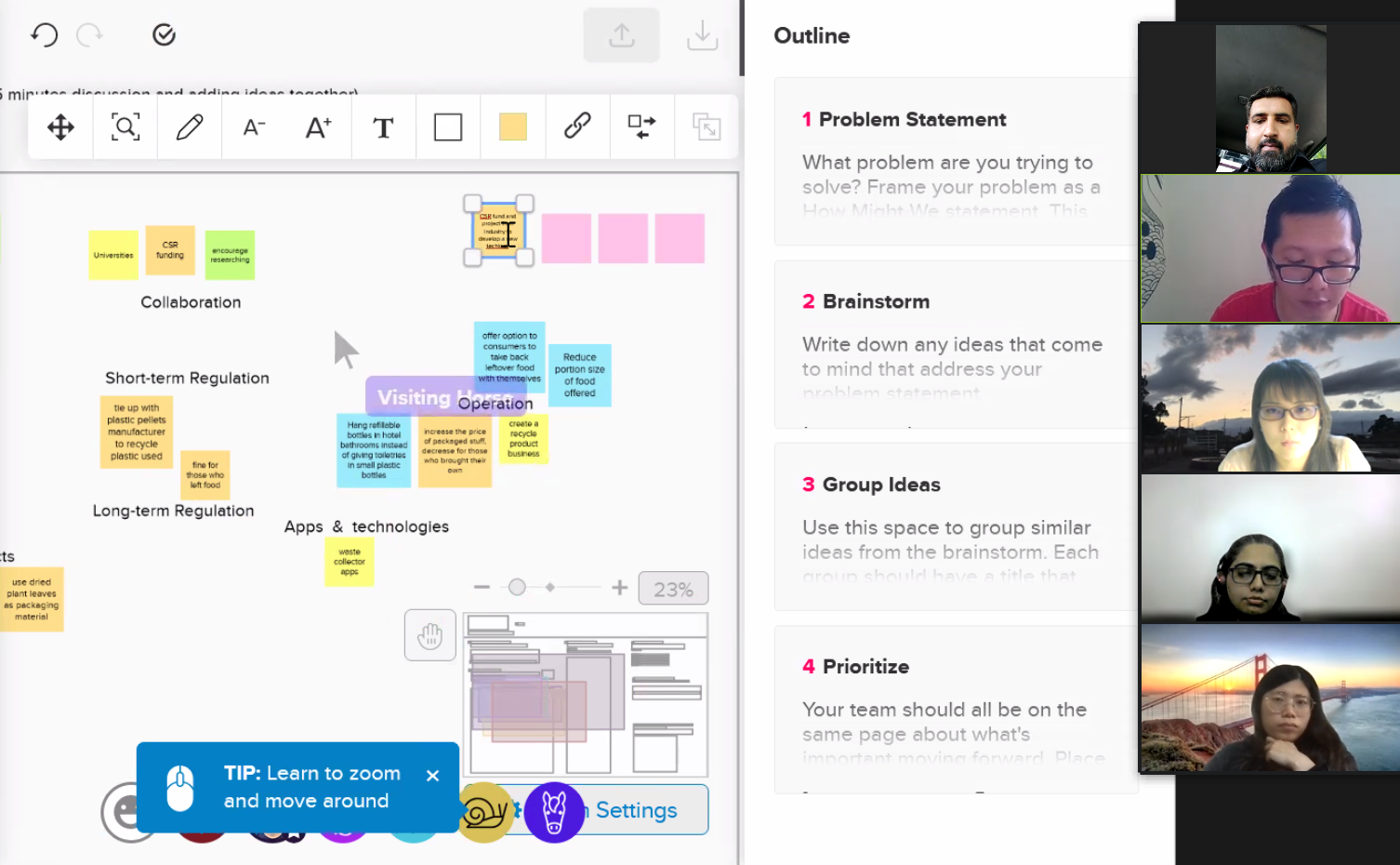 Throughout the programme, the design thinking process was integrated into the structure and assignments. Robin Lewis (Co-Founder & Director, Social Innovation Japan) led participants through a series of workshops on the design-thinking approach, guiding them through the "ideathon" process to develop a prototype for addressing a pressing climate-related challenge in a local community context.
A panel discussion on the topic Exploring Climate Action: Multi-Stakeholder Dialogue was moderated by Philip Vaughter (Research Consultant, UNU-IAS), engaging a range of practitioners involved in policy, the business sector, NGOs, and youth.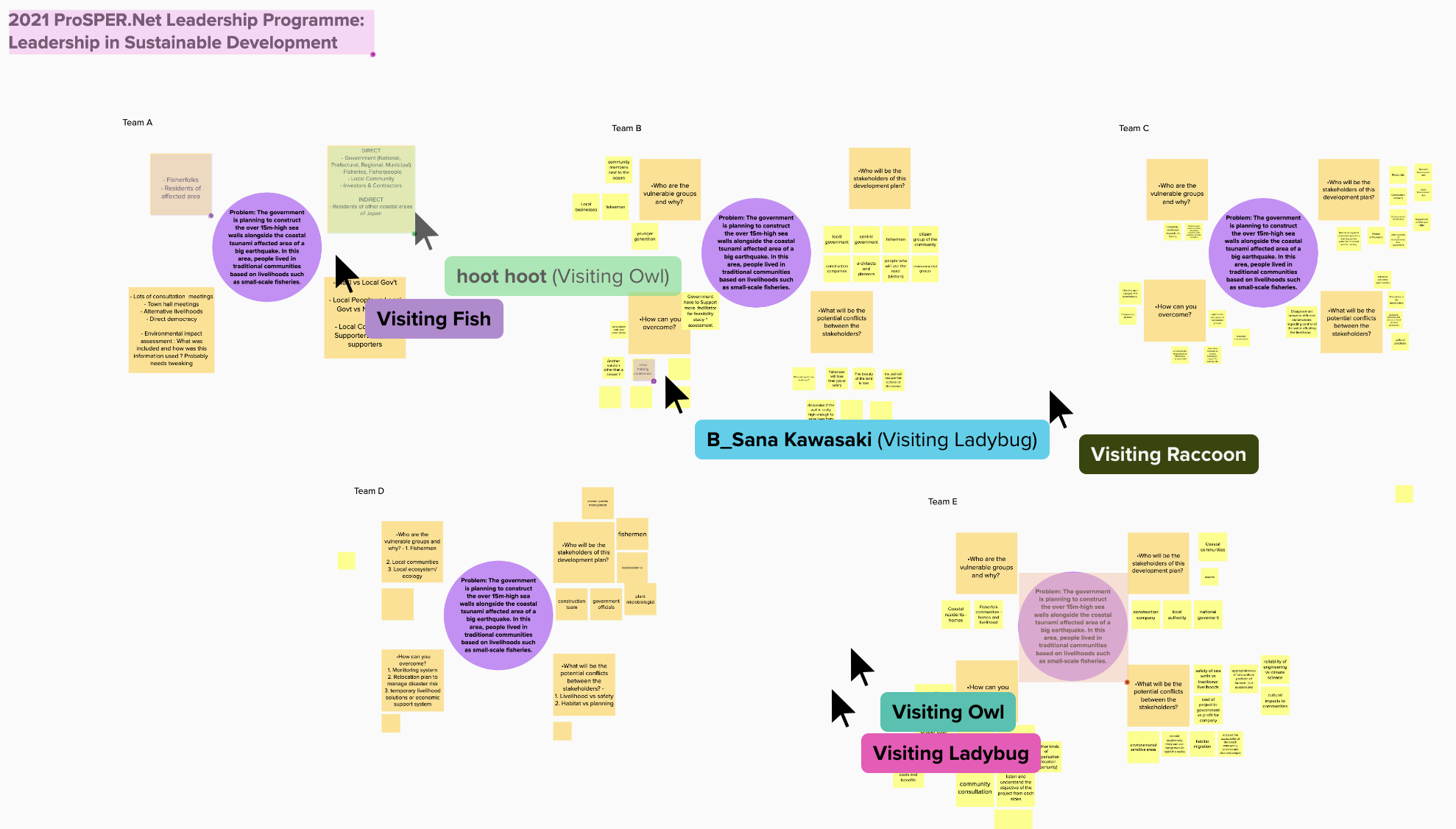 In a workshop on 'Leadership for Sustainability' led by Fumiko Noguchi (Research Fellow, UNU-IAS), participants completed an exercise to identify stakeholders and vulnerable groups, as well as potential conflicts and how they could be overcome. Participants also learned about the role of facilitation, coordination, and conflict resolution which is needed in effective leadership. Another workshop presented by Mr. Lewis focused on maximising impact, and how to ensure activities and resources were aligned for the success of a project.
Group projects were evaluated by a panel, considering feasibility, impact, innovation, the presence of multi-stakeholder partnerships, and critical and systems thinking. Akio Takemoto (Programme Head, UNU-IAS) congratulated all participants for their outstanding teamwork on a broad range of topics, and their relevance to emerging issues both locally and globally. In closing, Jonghwi Park (Academic Programme Officer and Programme Head, Innovation and Education, UNU-IAS) commended participants for their enthusiasm and dedication during the programme, as one step on their way to becoming future climate leaders.
More information on the programme and its outcomes is available on the ProSPER.Net website.