2018•01•25 Tokyo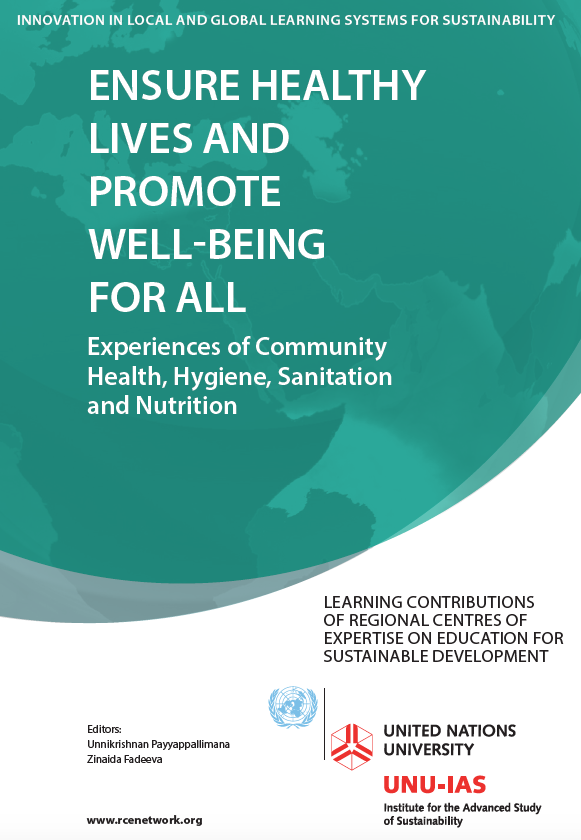 UNU-IAS has released a new publication titled Ensure Healthy Lives and Promote Well-being For All: Experiences of community health, hygiene, sanitation and nutrition.
Launched today, the book contains a series of case studies to showcase sustainability initiatives in the areas of health, including determinants and drivers of health such as hygiene, sanitation and nutrition. The study draws attention to several dimensions of intersectoral engagement for advancing the SDG implementation agenda of ensuring healthy lives and promoting well-being for all (SDG 3). The case studies highlight how collective health promotion action at a local level is critical for addressing the health challenges the world faces at present – from gaps in health literacy to inadequate health systems – through a participatory approach and multi-stakeholder networking.
The publication is the third book in a series produced by our Education for Sustainable Development (ESD) programme– the others being on Sustainable Consumption and Production and Traditional Knowledge and Biodiversity.