2020•10•21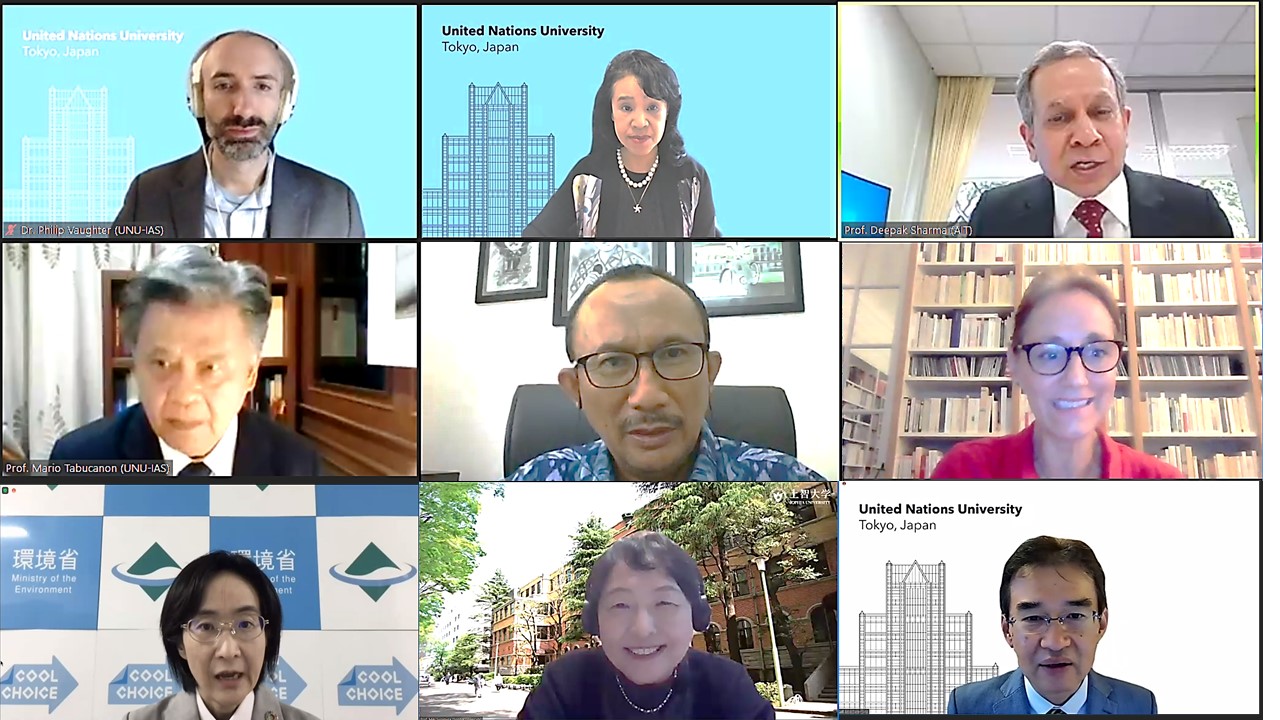 Organised by the United Nations University Institute for the Advanced Study of Sustainability (UNU-IAS), the ProSPER.Net Webinar on Sustainability in Higher Education was held on 16 October 2020, under the theme 'Accelerating transition towards achieving the SDGs during and after the COVID-19 pandemic'.
Bringing together over 160 participants worldwide, the event featured an esteemed panel across the higher education sector, who shared their experiences along with the challenges and opportunities for higher education institutions from a short, mid-term and long-term perspective during and post the COVID-19 era. The session also provided the opportunity to explore options for the academic and science communities to "build back better" in order to accelerate actions toward achieving the SDGs.
Opening remarks from Shinobu Yume Yamaguchi (Director, UNU-IAS) addressed COVID-19's impacts on higher education institutions, including their need to adapt to this unprecedented situation in the areas of teaching and learning, research, and community engagement, including the redesign of strategies to cope with the challenges resulting from the pandemic. Speaking about the ProSPER.Net network, of which the Secretariat is hosted at UNU-IAS, she noted recent survey results regarding the pandemic's impact (conducted within the network) has indicated the reorientation of the higher education system is paramount, which requires the need to incorporate systems thinking in order to build back better.
These remarks were followed by messages from Kiyoka Miki (Director, Office of Environmental Education, General Policy Division, Ministry's Secretariat, Ministry of the Environment, Japan), Mario Tabucanon (Visiting Professor, UNU-IAS), Hilligje van't Land (Secretary General, International Association of Universities (IAU)), Philip Vaughter (Research Fellow, UNU-IAS), Irfan Dwidya Prijambada (Director of Community Services, Gadjah Mada University), Deepak Sharma (Vice President for Academic Affairs, Asian Institute of Technology), and Miki Sugimura (Vice President for Global Academic Affairs, Professor of Faculty of Human Sciences, Sophia University).
To view a detailed report of this webinar, please click here.