2018•01•30 Kanazawa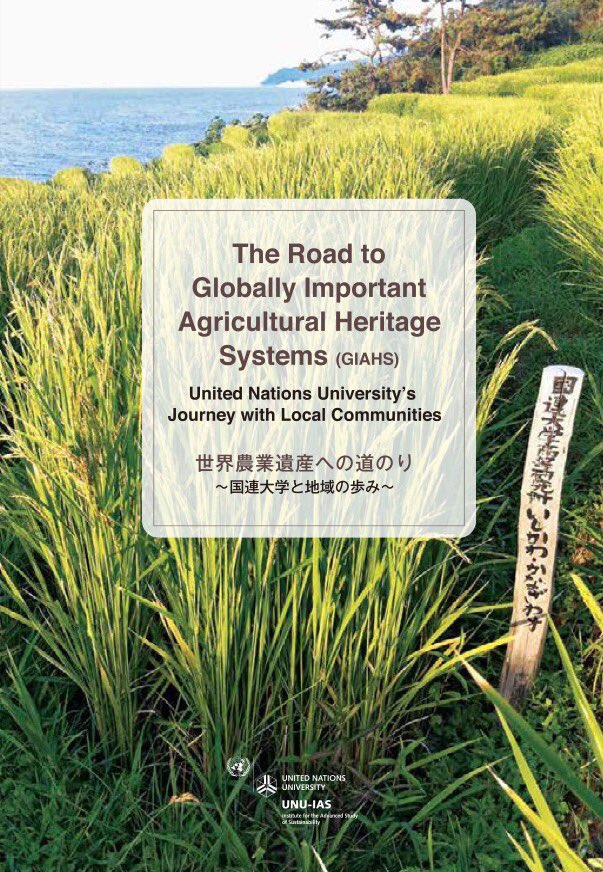 On 23 January 2018, the UNU-IAS Operating Unit Ishikawa / Kanazawa (OUIK) published The Road to Globally Important Agricultural Heritage Systems (GIAHS): United Nations University's Journey with Local Communities.
UNU has been collaborating with the UN Food and Agriculture Organization (FAO) since the inception of the GIAHS initiative in 2002 and has actively promoted the GIAHS concept in Japan since 2009. This publication documents UNU's work with local communities and various stakeholders in Asia thus far on the road to GIAHS designation and the roles of the GIAHS sites in conserving their agricultural heritage systems.
GIAHS gives recognition to important traditional agricultural systems (including forestry and fisheries) and their biodiversity, traditional knowledge, rural culture, and agricultural landscapes maintained through sustainable use. Contrary to "monuments of the past", GIAHS are "living heritages" which continually evolve to dynamically adapt to various environmental changes, and are ingenious agri-cultural systems of historical significance and contemporary relevance with global importance.
Through this booklet, UNU-IAS hopes to share the experiences of UNU and GIAHS sites in Asia to provide new understanding regarding the value of traditional agricultural systems and their relevance in achieving sustainable development.