2022•08•15 Tokyo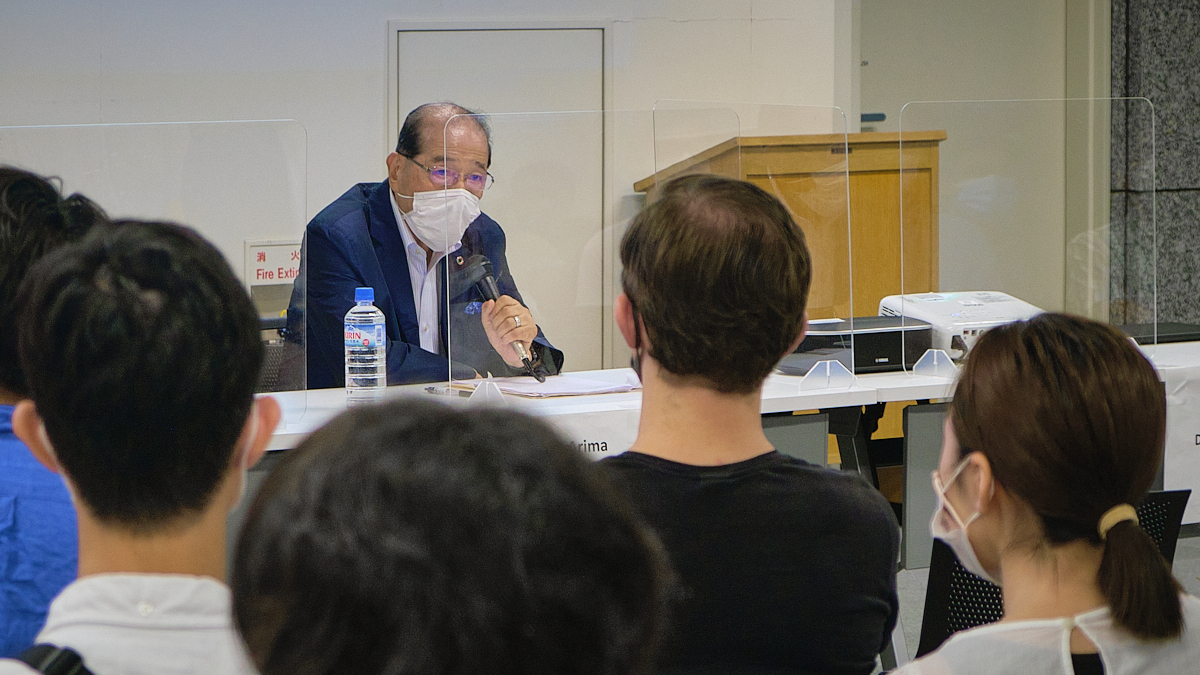 On 15 July 2022, UNU-IAS launched the Global Careers Dialogue, a series of events discussing international career paths and opportunities. Engaging students and young professionals, the session featured a talk by Toshio Arima (Chairman of the Board, Global Compact Network of Japan; Former President, Fuji Xerox). Mr Arima reflected on his career and provided insights on corporate social responsibility (CSR) management. The event was held in-person at UNU headquarters in Tokyo, with 45 participants.
Mr Arima began by remembering people who had influenced his career choices. One of them was a university professor who told Mr Arima that his dream of working for a trading company and leading a comfortable life abroad was trivial and encouraged him to pursue a career that would benefit society and the world. Another was Joseph C Wilson, the founder of Xerox Corporation, whose motto "Our business goal is to achieve better understanding among men through better communications" inspired Mr Arima to apply for a job with the company and make a difference. After joining Fuji Xerox, he met his mentor, the former company president Yotaro Kobayashi, who taught him that corporate activities must contribute to society in addition to being profitable, which became the basis of his professional philosophy.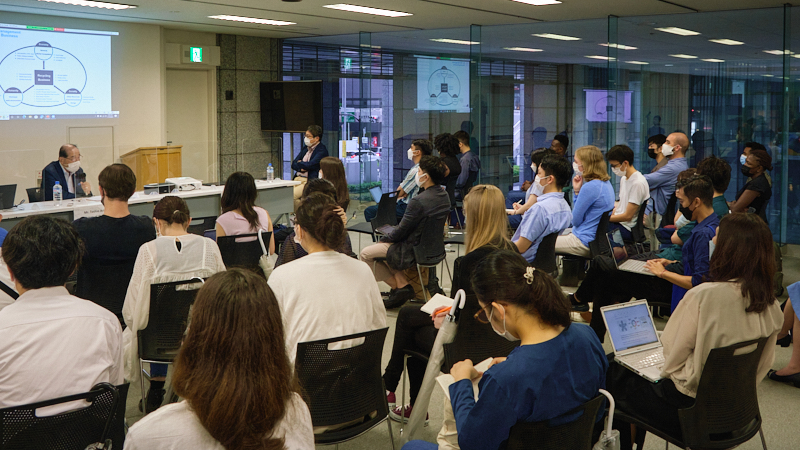 Recounting his experiences at Fuji Xerox, Mr Arima discussed an initiative he launched in 1995 to start recycling used copiers and cartridges based on the prediction that recycling would become a necessity in the future. The project was a success and led to a turnaround in business performance, an increased level of trust from customers, and reductions in CO2 emissions.
After assuming the position of company president, Mr Arima promoted substantial reforms to reinvigorate the business, and implemented the "Corporate Quality Concept" to integrate social, human, and economic aspects into the corporate strategy. Based on the ideas of former president Yotaro Kobayashi, it stipulates that corporate quality must reflect a commitment to all stakeholders, including customers, employees, partners, the community, the earth, and society. Mr Arima retired in 2007 and has continued to play an active role in building a sustainable society.
During a Q&A session, Mr Arima discussed the relationship between sustainability and business, noting that companies in Europe and the United States with high environmental, social, and governance (ESG) rankings tended to perform well, and that Japanese companies would likely show a similar trend in the future.
When asked for advice by a student who wanted to work for an international organisation, Mr Arima suggested studying the basics of sustainability and reading reports of specific organisations, such as the United Nations Global Compact.
The Global Careers Dialogue is an event series for students and young professionals interested in pursuing an international career path. Each event provides opportunities to meet and interact with international experts and policymakers who share their professional experience and perspectives on global careers.