2014•10•01 Tokyo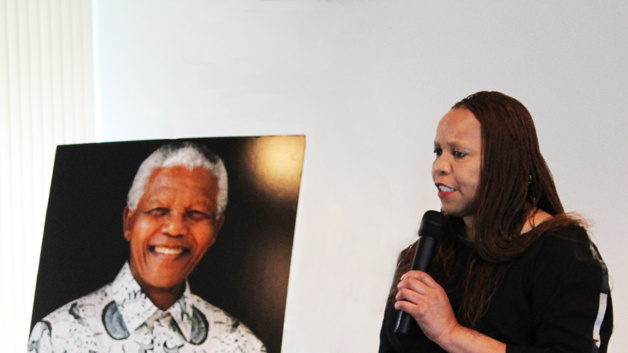 The new UNU-IAS lecture series "Mandela and I" was launched on 27 September 2014, with a lecture by Dr. Mohau Pheko, Ambassador of South Africa to Japan. In a passionate and informative speech, Ambassador Pheko discussed Nelson Mandela as a leader and how his unique qualities made him a hero of his time. Ambassador Pheko also shared her personal experiences meeting former President Mandela, to the great interest of the more than 50 participants in the lecture.
"Mandela and I" is a monthly lecture series, designed for students who are interested in studying the lessons and legacies of Nelson Mandela as a way to improve their understanding of leadership and moral authority in the world. The lecture series is organized as part of the UNU-IAS project Education for Sustainable Development in Africa (ESDA), with the cooperation of the South African Embassy in Tokyo.
The next lecture will be held on 1 November 2014, and we will invite Mr. Yasuchi Naito (Executive Advisor to the Director-General of Africa Department, JICA) as the lecturer.