2018•03•30 Bangkok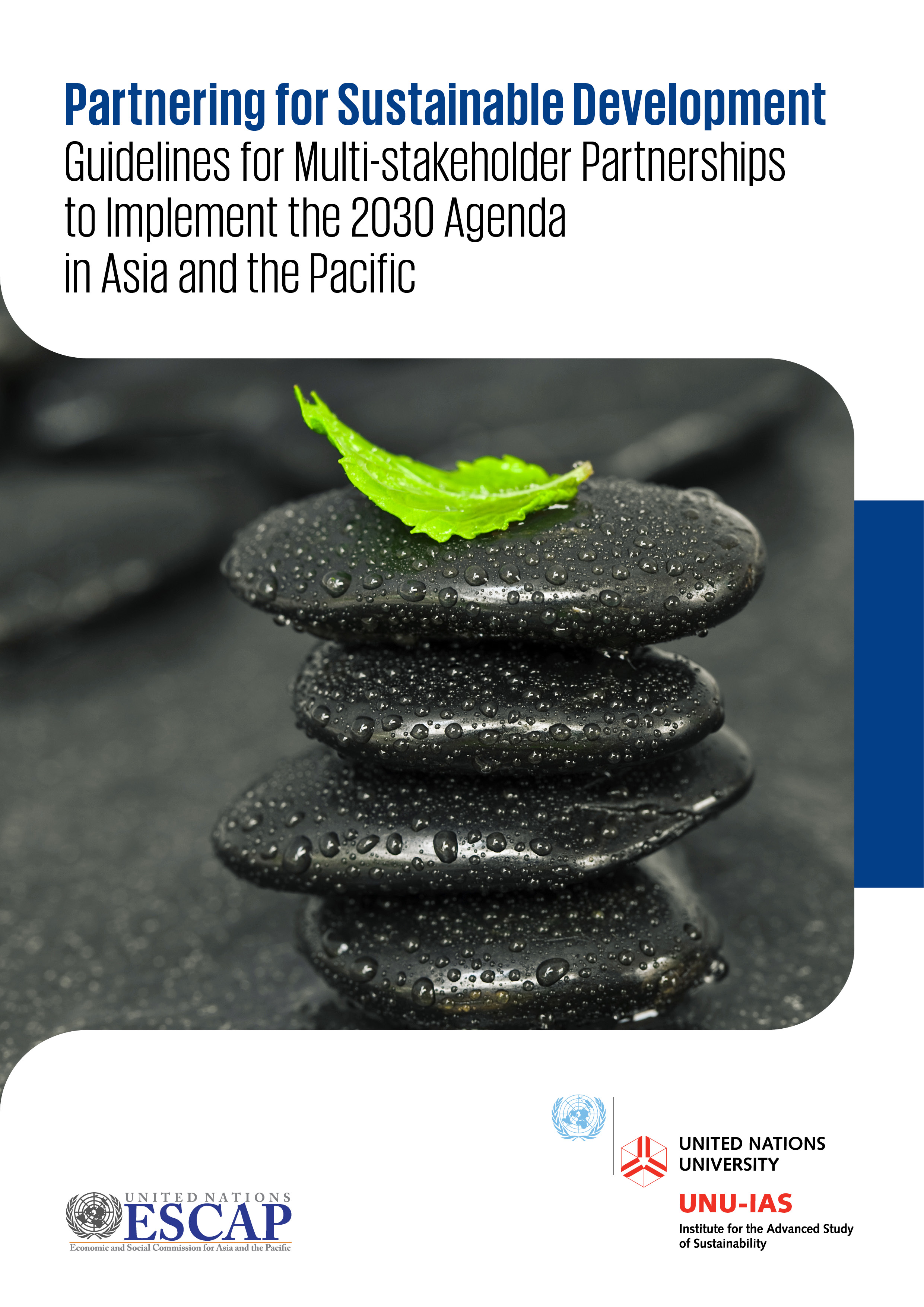 On 29 March 2018, UNU-IAS and UNESCAP held a launch event for newly published Guidelines for Multi-stakeholder Partnerships to Implement the 2030 Agenda in Asia and the Pacific in Bangkok, Thailand, during the 5th Asia-Pacific Forum on Sustainable Development. The guidelines were jointly developed by UNU-IAS and ESCAP, co-authored by UNU-IAS Research Associate Mahesti Okitasari.
The event began with opening remarks by Stefanos Fotiou, Director of the Environment and Development Division of ESCAP, and Kazuhiko Takemoto, Director of UNU-IAS. The discussion that followed was moderated by Norichika Kanie, UNU-IAS Senior Research Fellow. Stella Pfisterer, Research Associate at Erasmus University, presented the highlights of the guidelines; and one practitioner, Jonahkriza Aglupus, Program Officer in the Office of the Vice-President of the Philippines, shared her "partnering story" and experiences with the guidelines.
The main focus of the guidelines is to provide practical guidance for ESCAP member States, policymakers, and practitioners to build and sustain effective multi-stakeholder partnerships (MSPs) aimed at supporting progress on the 2030 Agenda and the Sustainable Development Goals (SDGs). The guidelines will help governments to identify, build, and maintain partnerships to overcome challenges throughout the policy cycle towards achievement of the SDGs. The guidelines respond to evidence-based assessment of the current performance of MSPs and challenges faced in the region to achieving progress on the 2030 Agenda to provide a practical step-by-step guidance for building and sustaining effective MSPs.