2020•09•02 Tokyo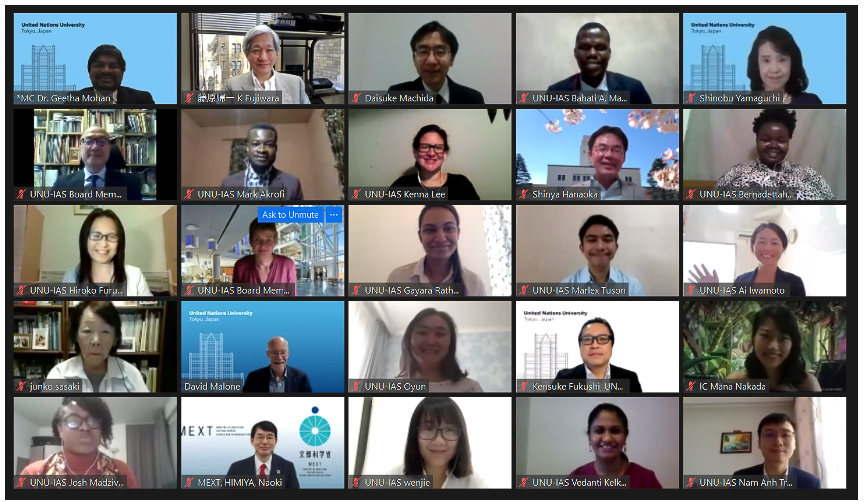 UNU-IAS welcomed seven new PhD in Sustainability Science students and 11 Master of Science in Sustainability students from 16 different countries in a special Opening Ceremony held online on 1 September 2020. This ceremony also marked the start of the UNU-IAS Intensive Core (IC) Courses which will take place this month. The 2020 IC Courses have a total of 40 students from 25 countries.
Two guest speakers, Ms Yukiko Matsuda from the Ministry of Foreign Affairs of Japan (MOFA) and Mr Naoki Himiya of the Ministry of Education, Culture, Sports, Science and Technology (MEXT), gave congratulatory remarks for the new students. UNU-IAS Course Coordinators for the Intensive Core (IC) Courses, Professor Kiichi Fujiwara (The University of Tokyo), Dr Kensuke Fukushi (UNU-IAS) and Professor Shinya Hanaoka (Tokyo Institute of Technology) also gave brief explanations of their courses and welcomed their students.
The new student cohort will be studying and researching different aspects of sustainability such as water resource management, urbanisation, education, and labour.