2021•09•02 Tokyo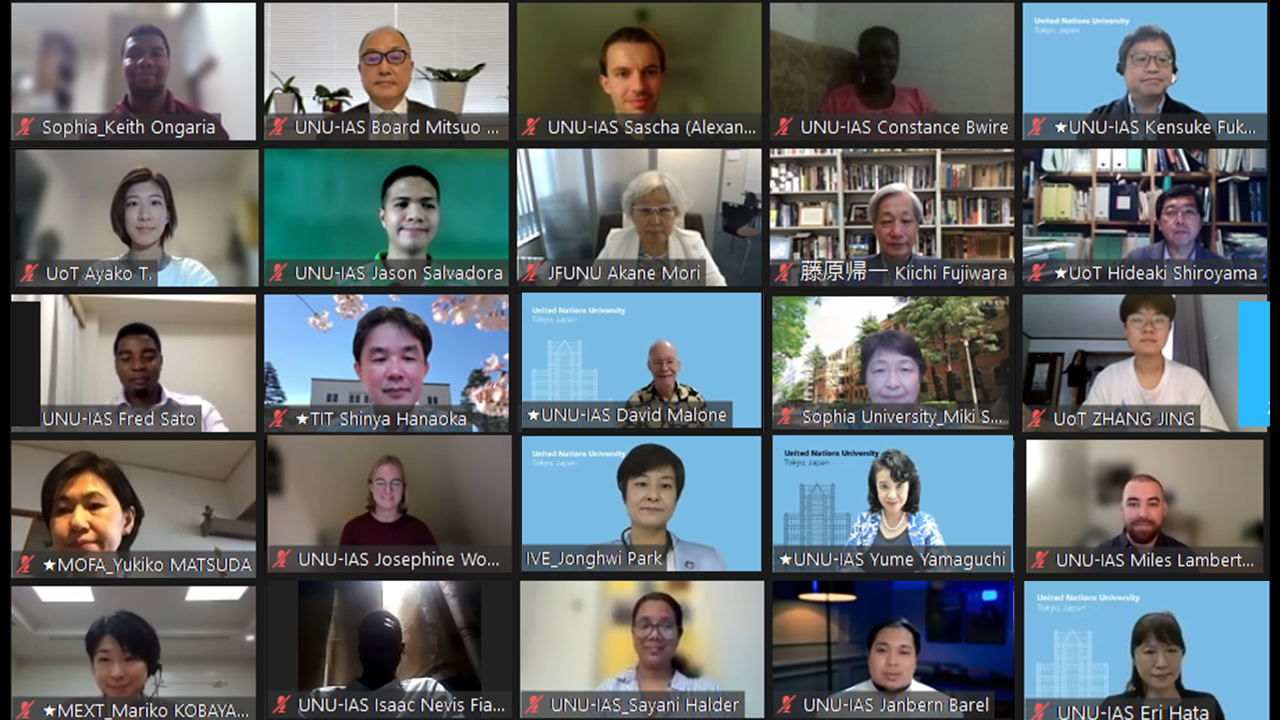 UNU-IAS welcomed five new PhD in Sustainability Science students and eight MSc in Sustainability students from 10 different countries in a special opening ceremony held online on 1 September 2021. This ceremony also marked the start of the UNU-IAS Intensive Core (IC) Courses. The 2021 IC Courses have a total of 33 students from 17 countries.
Three IC courses are offered, through an intensive programme delivered in a three-week period: ''UN System and Sustainable Development'', ''Global Change and Planetary Boundaries'' and ''Principles of International Development Project''. These courses are part of the UNU-IAS postgraduate degree programmes and available to students from the institute's partner universities, as well as standalone opportunities for professionals in various occupations.
The opening ceremony featured three guest speakers who delivered congratulatory remarks for the new students: Yukiko Matsuda (Director, Multilateral Cultural Cooperation Division, Ministry of Foreign Affairs of Japan) , Mariko Kobayashi (Director, International Affairs Division, Ministry of Education, Culture, Sports, Science and Technology, Japan) and Michihiro Oi (Director, International Strategy Division, Global Environment Bureau, Ministry of the Environment, Japan). Each of the three courses was then introduced by its coordinator: Hideaki Shiroyama (Professor, University of Tokyo), Kensuke Fukushi (Academic Programme Officer, UNU-IAS) and Shinya Hanaoka (Tokyo Institute of Technology).
The new student cohort will be studying and researching different aspects of sustainability in the four UNU-IAS thematic areas: Governance for Sustainable Development, Biodiversity & Society, Water & Resource Management and Innovation & Education.