2021•04•28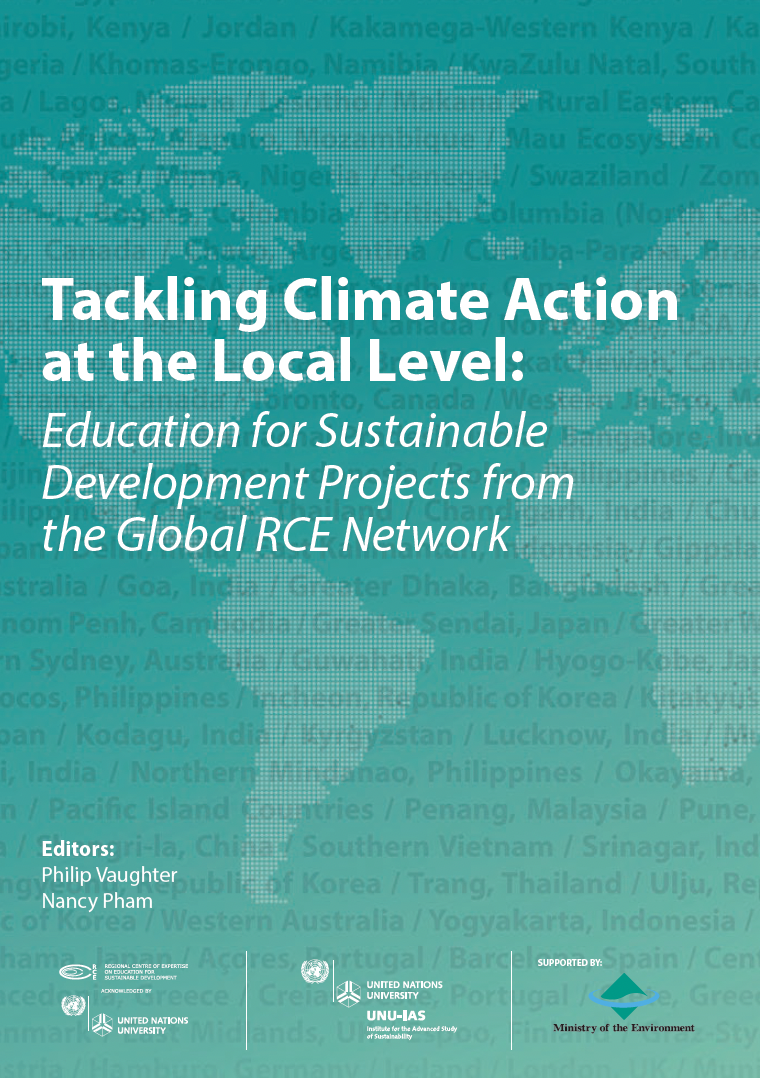 A new UNU-IAS publication showcases outstanding climate education projects implemented by the Regional Centres of Expertise on Education for Sustainable Development (RCEs). Released on 27 April 2021, Tackling Climate Action at the Local Level: Education for Sustainable Development Projects from the Global RCE Network highlights the contributions that RCEs have made — with a focus on climate action — to achieving the Sustainable Development Goals (SDGs) through education at local and regional levels, during the period of the Global Action Programme (GAP) on ESD from 2015-2019.
Produced as part of the UNU-IAS Education for Sustainable Development (ESD) project, the publication presents examples of how global goals can be translated into local actions through education and training to respond to the climate crisis. The innovative solutions developed by RCEs demonstrate the importance of localised approaches when it comes to creating education programmes, with RCEs well-positioned to understand all aspects given their multi-stakeholder model.
To view the original article on the Global RCE Network website, please click here.
The RCEs network is a platform for facilitating multi-stakeholder collaboration at the local level to contribute towards achieving a sustainable society. UNU-IAS is the secretariat of the RCEs network that comprises 179 RCEs across the globe.