2020•02•06 Tokyo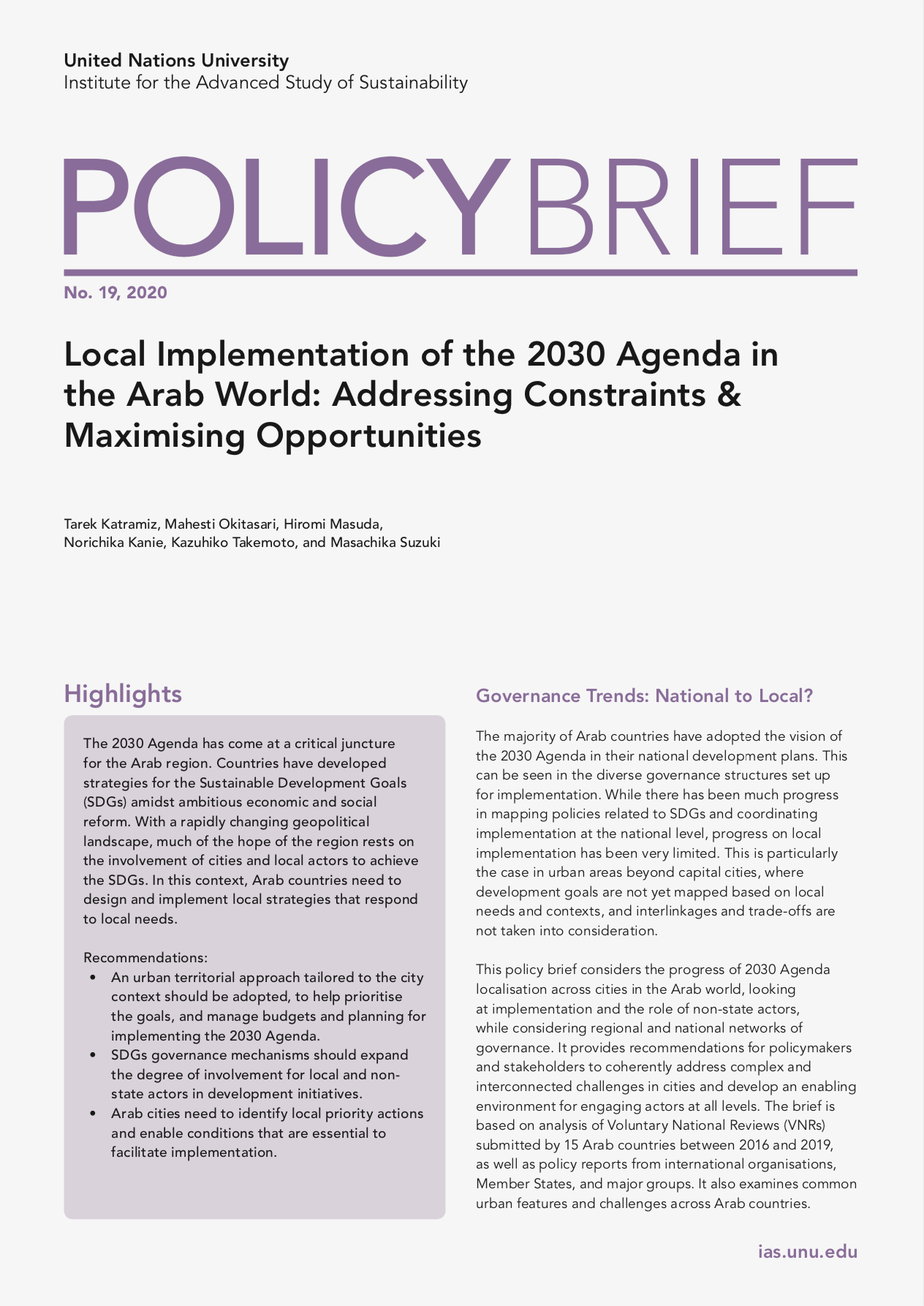 A new UNU-IAS Policy Brief provides recommendations on governance in Arab countries for the design and implementation of local strategies to achieve the Sustainable Development Goals (SDGs). The brief, Local Implementation of the 2030 Agenda in the Arab World: Addressing Constraints & Maximising Opportunities, examines the results of Voluntary National Reviews (VNRs) submitted by 15 Arab countries between 2016 and 2019. Authored by Tarek Katramiz, Mahesti Okitasari, Hiromi Masuda, Norichika Kanie, Kazuhiko Takemoto, and Masachika Suzuki. The brief is an output of the UNU-IAS project Governance for Sustainable Development.
Highlights
The 2030 Agenda has come at a critical juncture for the Arab region. Countries have developed strategies for the Sustainable Development Goals (SDGs) amidst ambitious economic and social reform. With a rapidly changing geopolitical landscape, much of the hope of the region rests on the involvement of cities and local actors to achieve the SDGs. In this context, Arab countries need to design and implement local strategies that respond to local needs.
Recommendations:
An urban territorial approach tailored to the city context should be adopted, to help prioritise the goals, and manage budgets and planning for implementing the 2030 Agenda.
SDGs governance mechanisms should expand the degree of involvement for local and non- state actors in development initiatives.
Arab cities need to identify local priority actions and enable conditions that are essential to facilitate implementation.