2021•04•05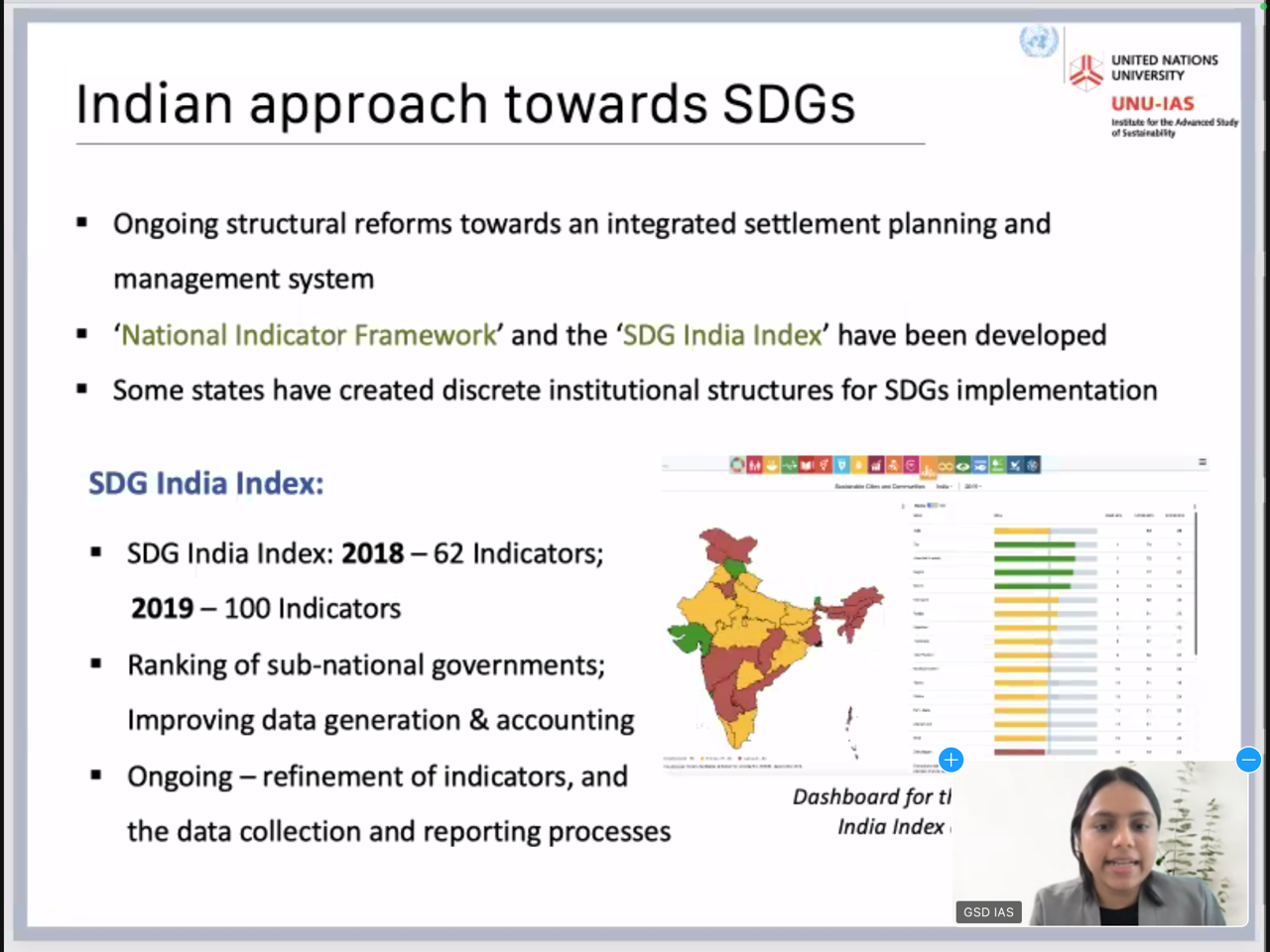 On 17 March 2021, Japan Society for the Promotion of Science (JSPS)-UNU Postdoctoral Fellow, Richa Kandpal, presented initial findings of her research on sustainable urbanisation and policy choices for localisation of the Sustainable Development Goals (SDGs) in India. She has worked on developing a peri-urban management mechanism through an integrated socio-institutional approach. At UNU-IAS, her research aims to align urban development mechanisms with strategies for SDGs localisation in India.
During the discussion session, Hiromi Masuda (Programme Coordinator, UNU-IAS) drew attention to the composite index developed by the Government of India to measure the national and sub-national performance of SDGs, referring to the case of the Japanese Government support for SDGs localisation. In conclusion, Norichika Kanie (Senior Research Fellow, UNU-IAS/ Professor, Keio University), emphasised the importance of this topic, particularly in light of COVID-19 amplifying the ongoing challenges of urbanisation across the world.
The JSPS–UNU Postdoctoral Fellowship Programme is designed to provide promising, highly qualified, young researchers with the opportunity to conduct advanced research in sustainability in cooperation with host researchers at Japanese universities and research institutions. To learn more about this fellowship programme, please click here.