2020•10•21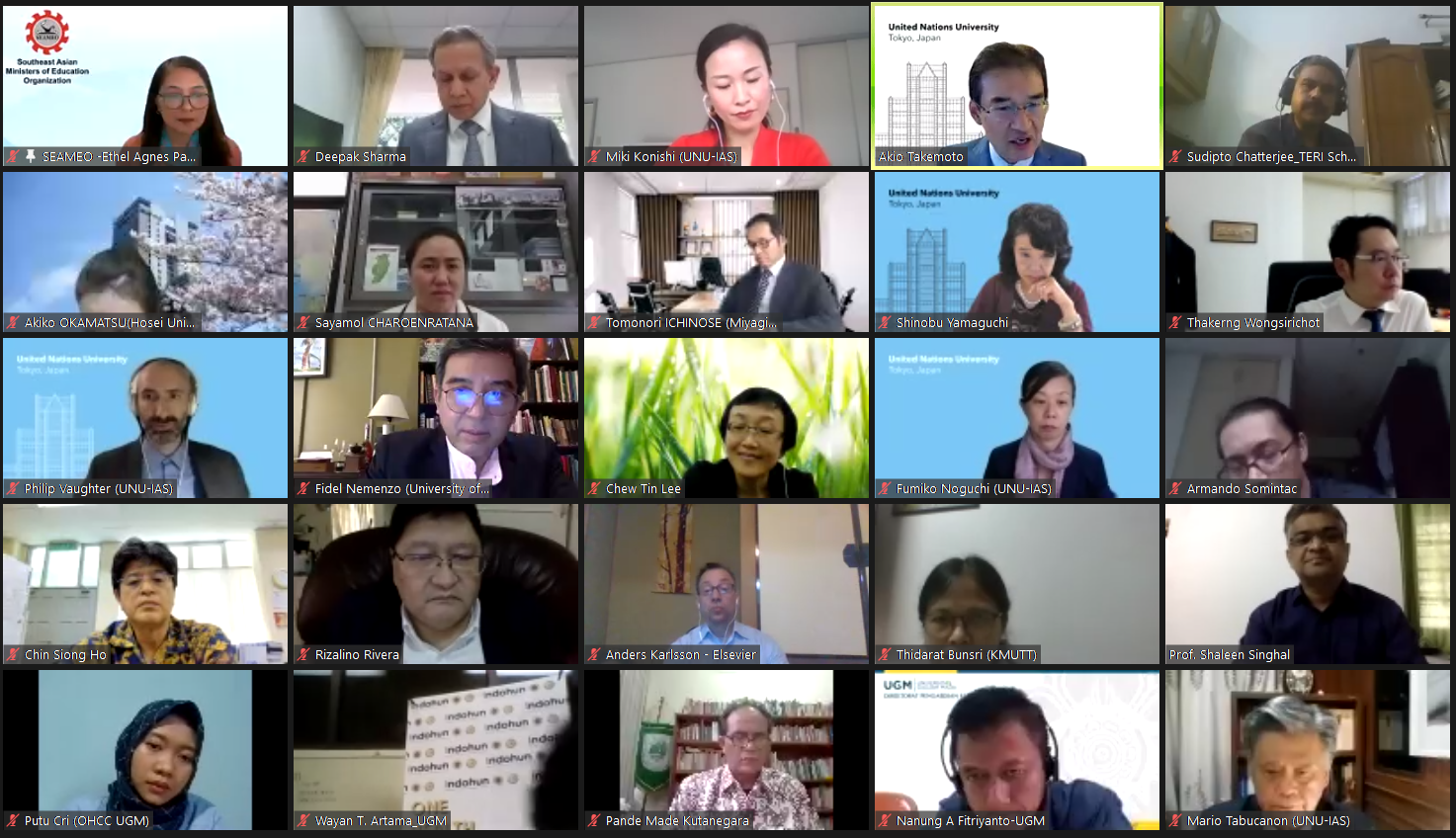 On 15 October 2020, the ProSPER.Net Joint Meetings – the 14th General Assembly and 20th Board Meeting were held online, hosted by UNU-IAS. Close to 50 representatives from the network attended the annual meeting, held virtually this year due to the ongoing pandemic. A review of new membership applications resulted in three new members being acknowledged; Sree Sankaracharya University of Sanskrit (India), Sophia University (Japan), and Universiti Teknologi Petronas (Malaysia), bringing the total number of members to 50 – a significant milestone for the network.
The meeting began with opening remarks from Shinobu Yume Yamaguchi (Director, UNU-IAS) who highlighted ProSPER.Net's involvement in the High Level Political Forum side events held in July 2020, whereby joint research projects and results of a network-wide COVID-19 survey were presented during those events.
This was followed by welcoming remarks from Kiyoka Miki (Director, Office of Environmental Education, General Policy Division, Ministry's Secretariat, Ministry of the Environment, Japan) and the outgoing Board Chair, Norichika Kanie (Adjunct Professor, UNU-IAS) who expressed the significant role the network plays, and the ever-increasing importance of education and research.
For a detailed report, please click here.