2022•08•18 Online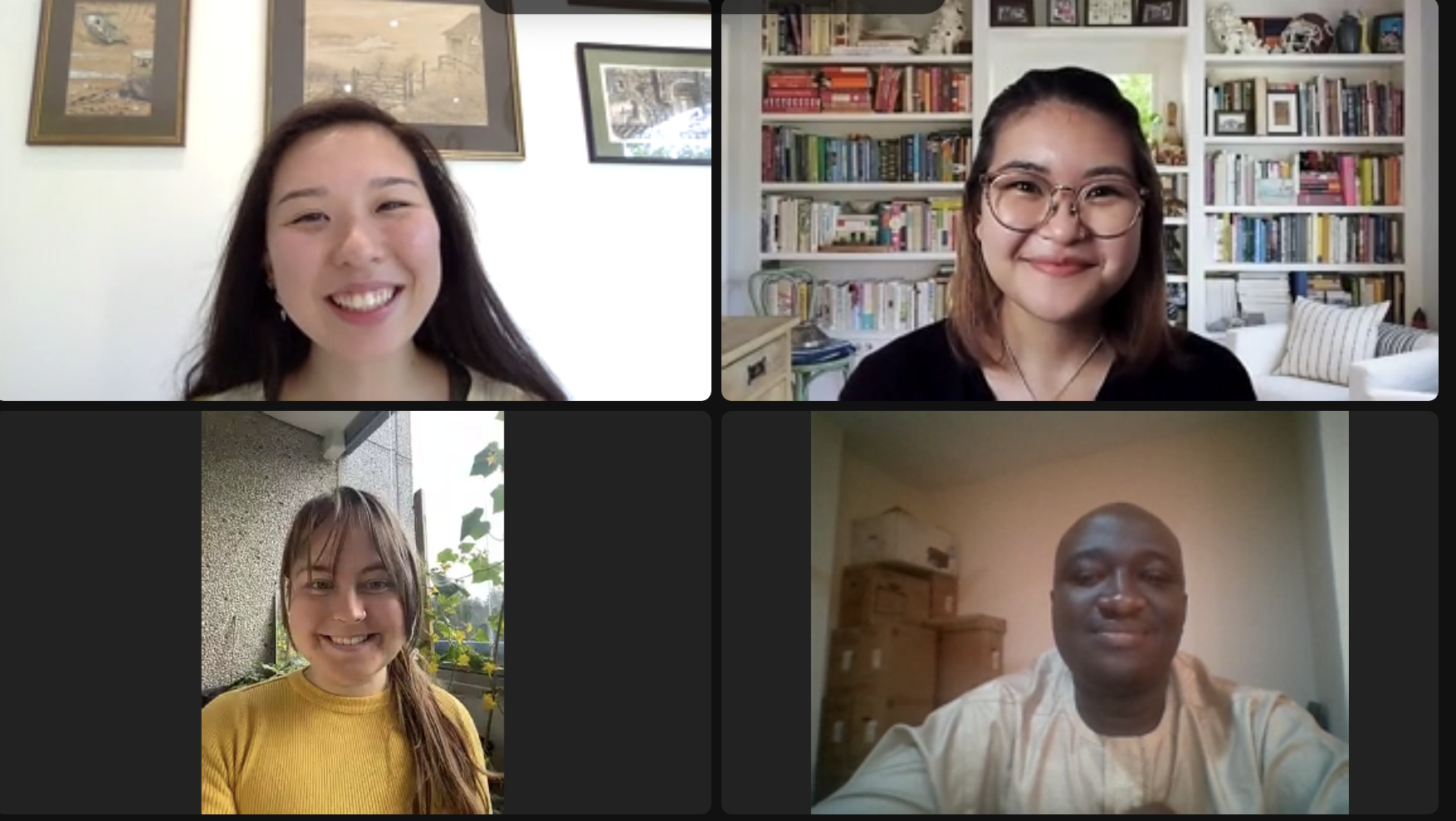 On 12 August 2022, UNU-IAS held an online event to highlight youth-led biodiversity conservation activities and celebrate International Youth Day. The webinar, Art, Actions, and Perspectives for Biodiversity Conservation, brought together participants from 23 countries across the world and featured young people discussing their efforts to inspire others to protect biodiversity and advance sustainable development.
Opening the session, Jonghwi Park (Academic Programme Officer, UNU-IAS) noted that the current generation of young people was the largest in history (15.5% of the global population). She added that it was crucial to create an environment in which youth could unleash their full potential to achieve the SDGs by 2030.
Highlighting the empowerment of youth as central to the promotion of education for sustainable development (ESD), Reo Kawamura (Director of Office of Environmental Education, Ministry of the Environment, Japan) noted that creative solutions by youth and their participation in ESD partnerships such as the Global RCE Network were essential to advance the global goals.
In a keynote speech, Daria Chekalskaia (environmental engineer and climate communicator) spoke about her journey towards gardening, which stemmed from learning about the role of the global food system in driving biodiversity loss. She introduced nature-based practices such as carbon gardening, regenerative gardening, and permaculture to encourage biodiversity and sequester carbon.
Muktar Ahmad (RCE Zaria) delivered the second keynote presentation discussing a project to conserve the Rimi (Kopak) tree, an endangered species in Zaria, Nigeria. The project created a geospatial database to monitor vegetation changes and attributes of endangered tree species, and mobilised youth to participate in the geotagging activities. Despite challenges such as a lack of public awareness about the importance of plant cover protection, the project found that when both youth and the community understood the value of protecting endangered species, they were more receptive to conservation.
An awardee of the 2021 RCE Youth Climate Art Challenge, Lian Sabella Castillo (RCE Yokohama), presented her artwork inspired by local biodiversity including critically endangered birds and scenes depicting impacts of environmental degradation. Erica Lotus (artist and environmental activist) introduced her works representing cycles of interconnection, and explained that by translating environmental issues into art, her hope was to connect people and spread awareness.
A workshop led by Jerome Silla (Research Associate, UNU-IAS) and Sawaros Thanapornsangsuth (Postdoctoral Fellow, UNU-IAS) focused on places and species impacted by biodiversity loss, and explored actions that communities could take to conserve them.
The 2022 RCE Youth Biodiversity Art Challenge was announced, with submissions invited from around the world. The challenge is a platform for young people to inspire others to take action on conserving biodiversity through art. The deadline for submissions is 30 September 2022.