2021•09•29 Tokyo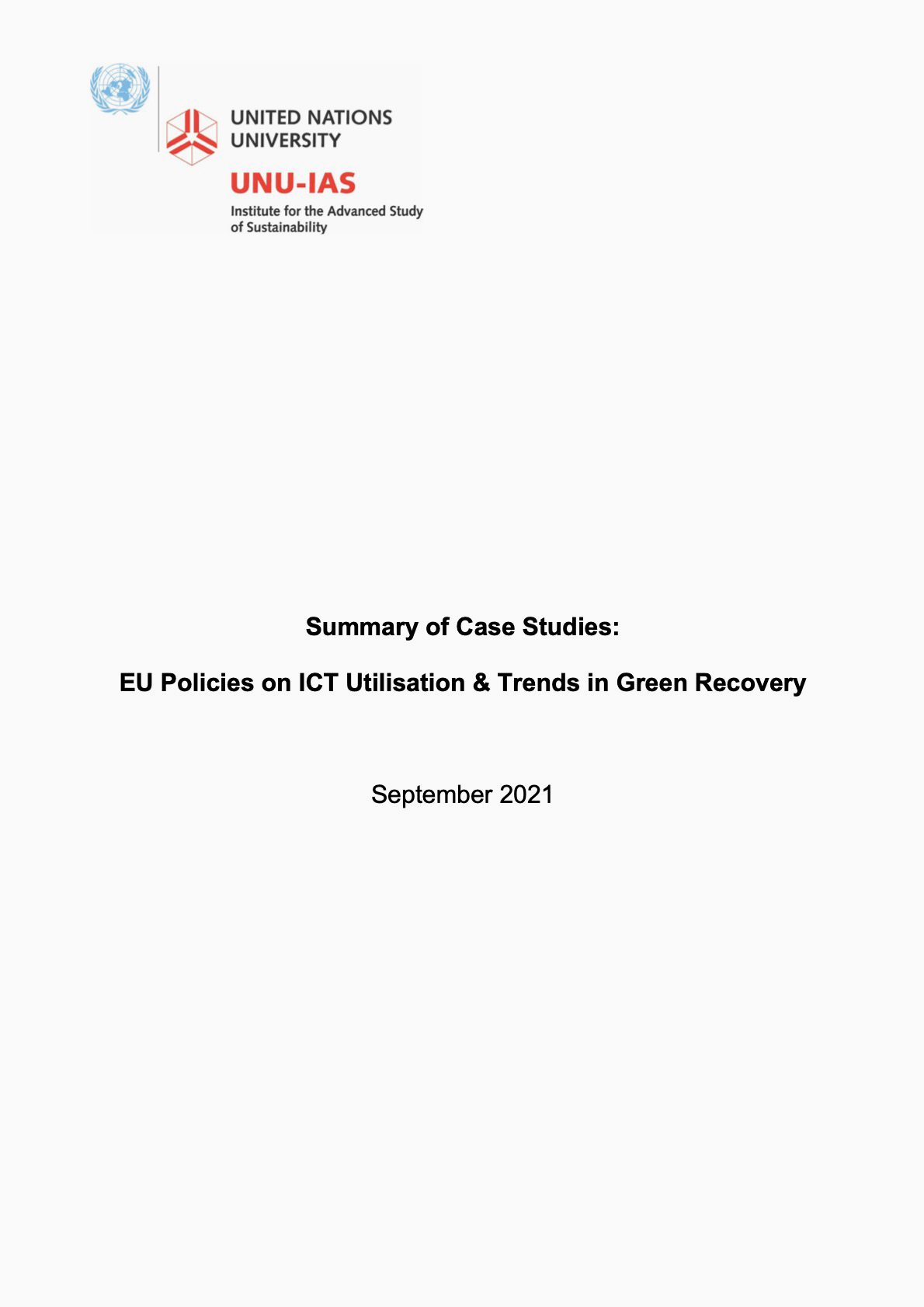 A new UNU-IAS report presents research on EU policies for green recovery from COVID-19, focusing on the use of ICT. The report, EU Trends on ICT Utilisation and Green Recovery, underlines that securing green jobs will be a key approach to achieving green recovery and ultimately creating a resilient and sustainable economy.
The report is part of a study funded by the Ministry of the Environment, Japan (MOEJ) conducted between December 2020 and March 2021. It outlines smart city projects conducted under the framework of Horizon 2020, the EU research and innovation funding programme implemented during 2014–2020. The report also summarises approaches led by local governments towards a green recovery.
This publication is available to download at UNU Collections.
The outcomes of the study also contributed to the MOEJ booklet "Achieving the SDGs at the Local Level though Partnerships-Digital Transformation and Sustainability for the post-Covid19 World" (Japanese).