2019•07•18 Visakhapatnam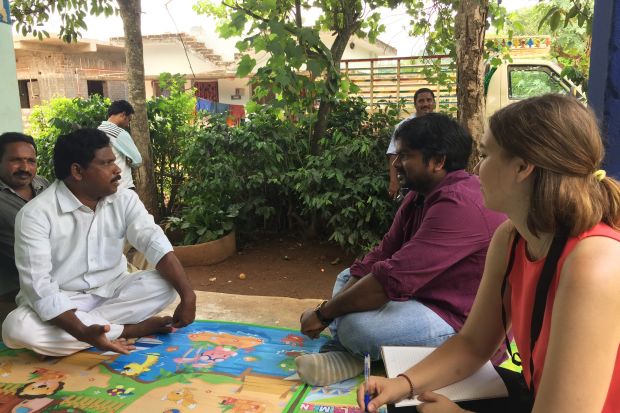 On 24–29 June 2019, researchers working on the UNU-IAS Water for Sustainable Development (WSD) project visited Visakhapatnam, India, one of the project's case study sites. The visit included an international workshop at Adikavi Nannaya University, and meetings with local partners and stakeholders.
Kensuke Fukushi (Senior Project Advisor, UNU-IAS; Professor, University of Tokyo) and other WSD researchers met with representatives of Andhra University, including Rector M. Prasada Rao. The discussion focused on establishing research collaboration on the role of water in the economy and for the wellbeing of the environment and communities, considering the interplay with external factors such as climate change, rapid urbanization, and population growth.
Additional meetings were held with representatives of Vizag Steel Plant, the Water Management Department, and Visakha Jilla Nava Nirmana Samithi (VJNNS) — an NGO working on sustainable development in rural and tribal communities in the Eastern Ghats of Visakhapatnam.
The workshop at Adikavi Nannaya University brought together around 150 scholars, students, and media representatives to discuss water and sustainable development issues. It was chaired by S. Teki (University Registrar; Professor) and coordinated by P. Lakshmi Narayana. WSD researchers Geetha Mohan, Giulia Roder, and Saroj Kumar Chapagain introduced the project and explained how it aimed to address key problems and challenges of water scarcity, floods, and sanitation in Asia and other regions.
The visit received significant media coverage, including articles in the national newspapers The Hindu and The Times of India, as well as state-level Telugu language newspapers Eenadu, Sakshi, and Andhra Jyothi.