2021•01•27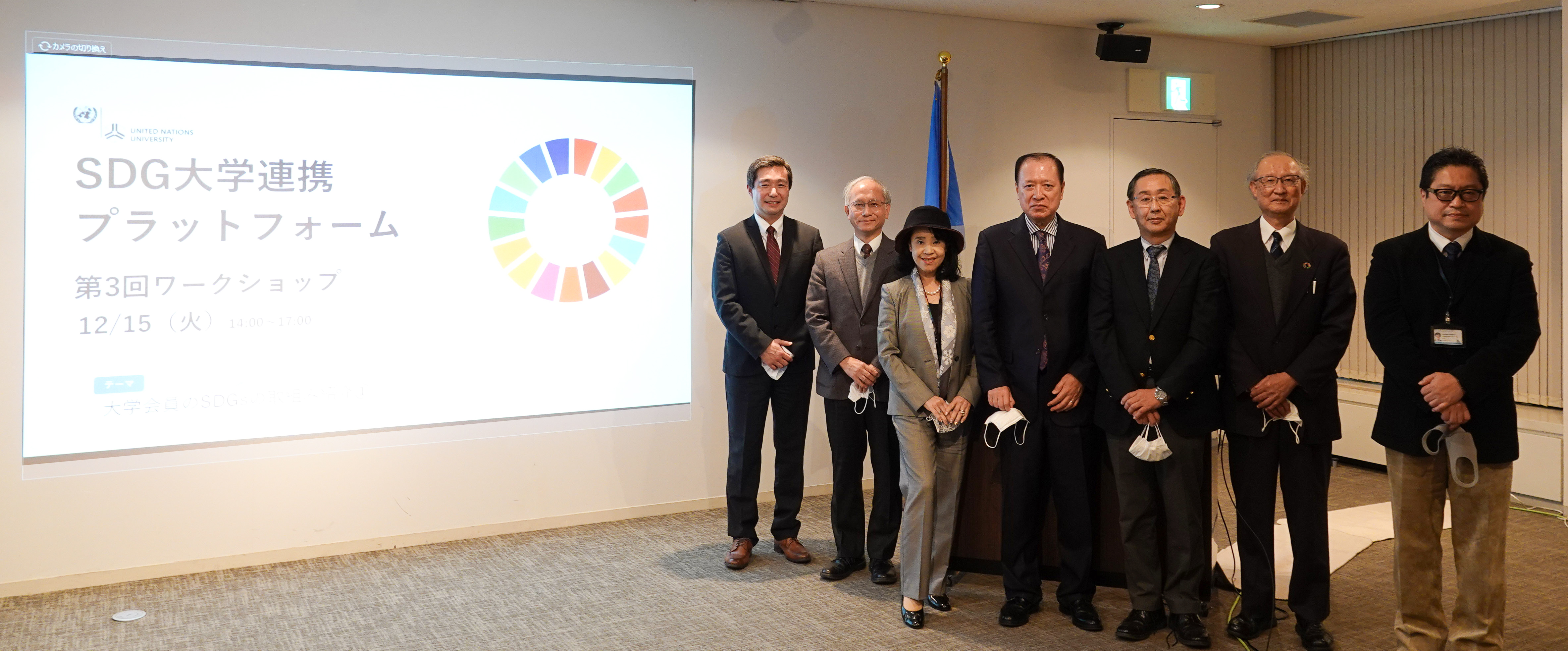 UNU-IAS organised the third workshop for the UNU SDG–University Platform (SDG-UP) on 15 December 2020 through videoconferencing and in-person participation. There were 54 participants from 28 universities across Japan. During the opening remarks, Shinobu Yume Yamaguchi (Director, UNU-IAS) expressed her expectation of presentations related to the SDGs of participating universities. She also mentioned that she will provide an activity report of the SDG-UP project at the Higher Education Sustainability Initiative (HESI) annual meeting. She also wanted to highlight efforts to raise awareness of Japanese universities in the international community.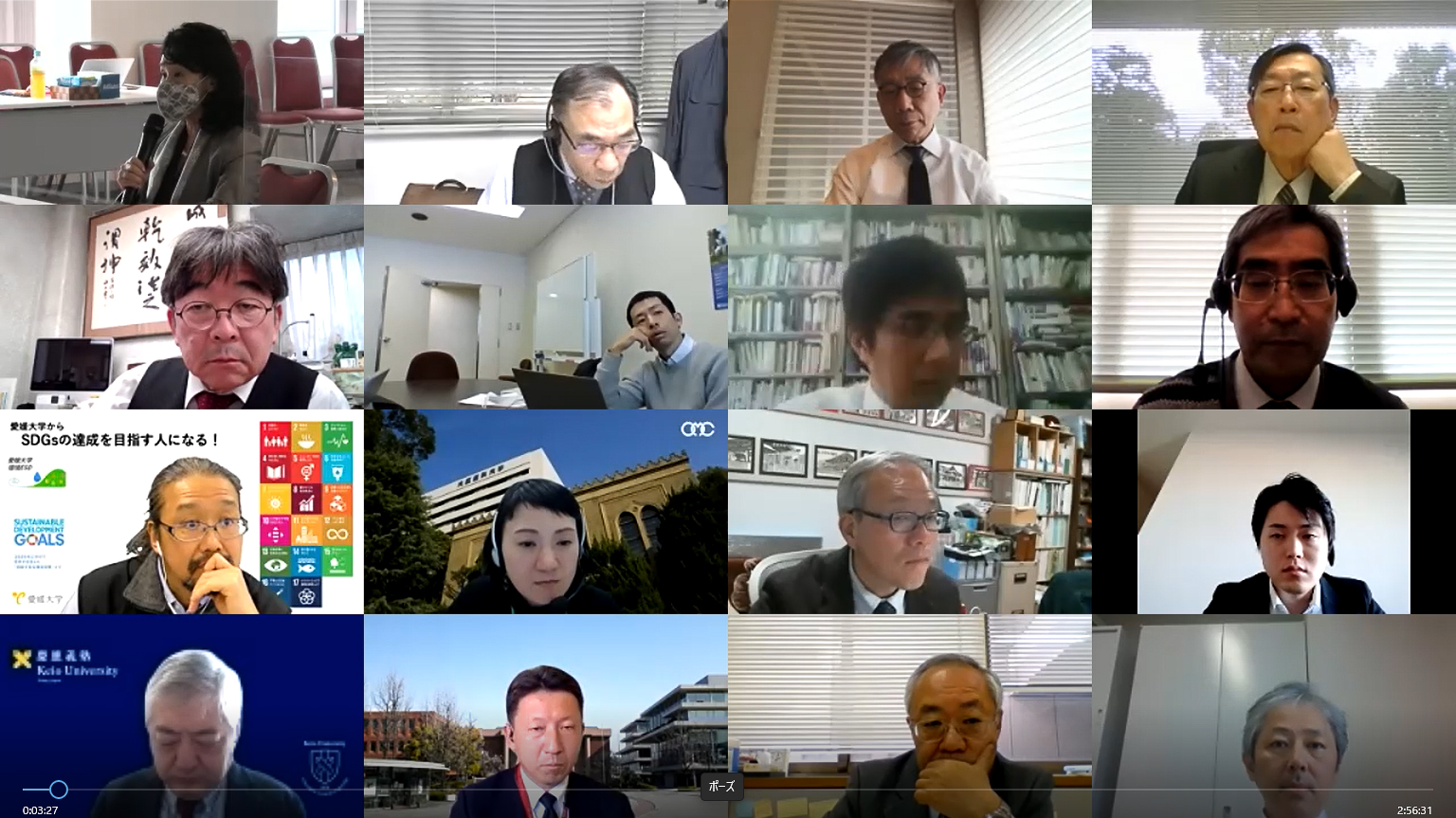 The session featured presentations from thirteen universities about their SDGs activities and demonstrated their determination to contribute to the SDGs by solving social issues as well as developing human resources. The specific efforts are summarised below. (※Details of each university's efforts will be described separately.)
Member Universities provided details about promoting programmes that incorporate the SDGs on their campuses as well as various educational programmes and outreach opportunities with local governments, companies, and other universities. For example, in teaching curricula, relevant goals of the SDGs are stated in the table of contents of the syllabus and reports, as well as within the title of laboratories, all of which are shared by students and faculty members. Many SDG-related efforts were introduced including movies, discussions, corporate internships, and summer camps demonstrating a true sense of partnerships across the board. Many Universities are investing a lot of time and effort into participating in Impact Rankings of their respective institutions. Additionally, businesses that utilise SDGs through educational cooperation were discussed and shown, including a case study where SDGs were actually commercialised and a joint-stock company was formed.
Shunichi Murata (SDG-UP Advisor & Professor, School of Policy Studies, Kwansei Gakuin University) discussed that bottom-up organisational changes are made by promoting SDGs activities on campus. He also emphasised the importance of creating a compulsory subject in general studies which gives a basic overview of all SDGs. He made note that poverty issues related to Goal 1 were not mentioned a lot in the presentations, even though it is the most important theme of the SDGs. He said that it is necessary to focus on social contribution activities and research activities of universities, as poverty disparities in Japan and the international community and poverty problems in urban and rural areas are familiar global issues. He concluded saying that universities should strive to reaffirm their role as "change agents" in society and that members should further efforts to reform curricula and social contribution activity programs.
28 participating universities (in alphabetical order)
Aoyama Gakuin University
Chiba University of Commerce
Ehime University
Hiroshima University
Hokkaido University
International Christian University
International University of Japan
Kanagawa University
Kanazawa University
Kwanseigakuin University
Keio Gijuku University
Kitakyushu City University
Kyushu Sangyo University
Notre Dame Seishin University
Nara University of Education
Osaka University
Osaka Medical and Pharmaceutical University
Ryukoku University
Soka University
Sophia University
Tokai University
Tokyo City University
Tokyo Institute of Technology
Tokyo University of Foreign Studies
Tokyo University of Science
Toyo University
Tsukuba University
University of Tokyo