2023•03•11 Online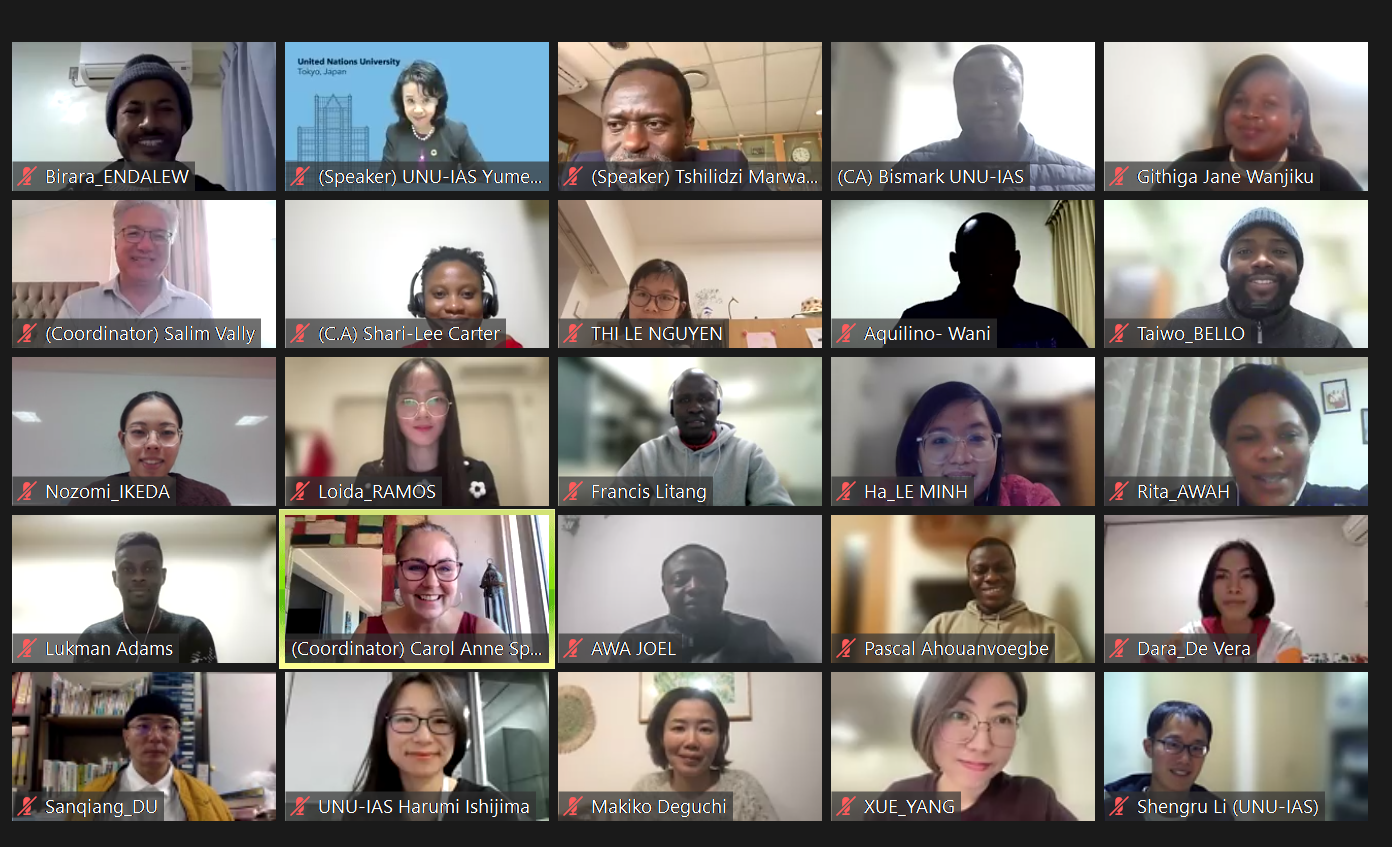 On 9 February 2023, UNU-IAS held the final session of the Global Leadership Training Programme in Africa (GLTP), concluding this online certified course held on 12 January – 9 February 2023. The session engaged 20 postgraduate students from 12 countries who presented and discussed research proposals developed during the course.
The programme included resource sharing, workshops, and lectures delivered by African scholars and practitioners from the public and private sectors. It discussed skills and strategies needed to strengthen the capacity and resilience of communities, promote and enhance human rights, and contribute to sustainable development. Participants were encouraged to consider their assumptions about working on the African continent and develop a deeper understanding of sustainability issues.
Feedback from the participants is available on the Related Files tab.
Global Leadership Training Programme in Africa
UNU-IAS has been implementing GLTP since 2013 to train future leaders who can contribute to solving various challenges related to achieving the SDGs in Africa. It was designed to provide postgraduate students with opportunities to conduct field research, and in 2021 it was redeveloped as an online training course in collaboration with New York University and the University of Johannesburg.