2019•10•03 New York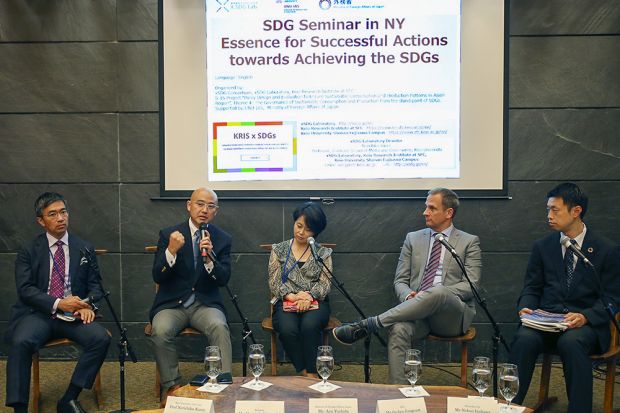 On 23 September, UNU-IAS co-organised a side event for the SDG Summit (High Level Political Forum on Sustainable Development 2019) at UN headquarters in New York. The event, on the topic "Essence for Successful Actions towards Achieving the SDGs", discussed government initiatives and stakeholder partnerships for achieving the SDGs. Co-organised with the Government of Japan (Ministry of Foreign Affairs) and Keio University SFC (X.SDG Lab), it brought together academics, delegates from UN Member States, and stakeholder groups.
Norichika Kanie (Senior Research Fellow, UNU-IAS) presented on the stakeholder engagement process in Japan, including the recent development of recommendations for revising Japan's SDGs Implementation Guiding Principles, which were submitted to the Government of Japan on 9 September 2019.
For more details, please visit the website of the International Institute for Sustainable Development (IISD).