2019•09•12 Hayama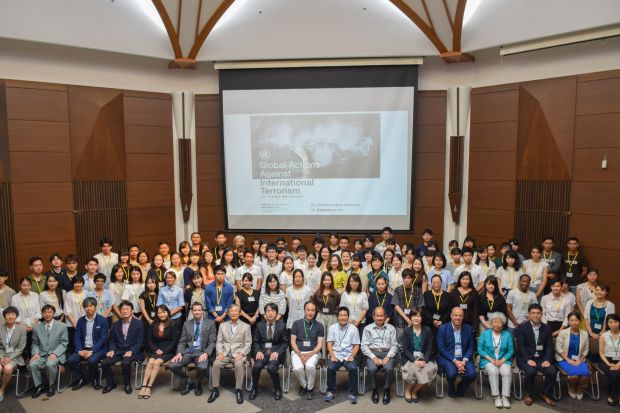 On 26-29 August 2019, UNU-IAS jointly organised the annual UNU Global Seminar in Hayama, Kanagawa Prefecture, Japan, in cooperation with the Kanagawa International Foundation (KIF). Focusing on the theme Global Actions against International Terrorism, 91 students from various universities across Japan discussed issues such as strengthening international cooperation, how to address the conditions conducive to terrorism, and the need to ensure respect for human rights and the rule of law.
The seminar featured lectures from scholars, former UN officials, and practitioners, as well as focused group discussions. On the final day the students delivered group presentations and received certificates of completion from the organisers.
History of the UNU Global Seminars
The UNU Global Seminars began in Japan in the Kanto area in 1985 with the first Shonan Session, and in the Kansai area in 1995 with the Kobe Session. In Japan, additional UNU Global Seminars have been held in Tohoku, Shimane-Yamaguchi, Hokkaido, Kobe-Awaji, Kanazawa, and Okinawa. Sessions have also been held abroad, including the Seoul (South Korea) Session in 2003.