2023•04•14 Ishikawa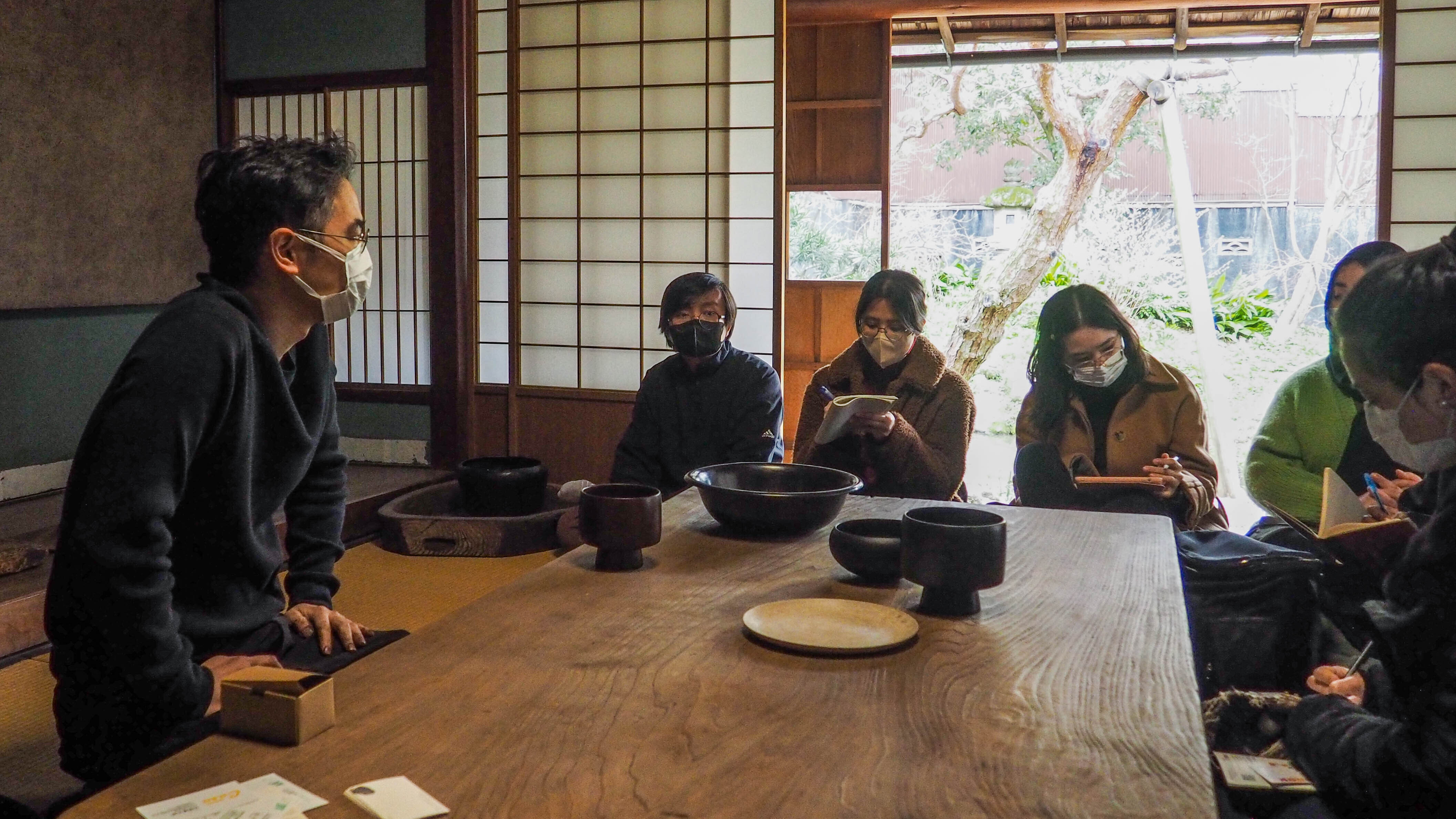 On 13–16 March 2023, UNU-IAS postgraduate students traveled to Ishikawa Prefecture, Japan to learn about regional development initiatives focused on the sustainable use of local resources. The students gained firsthand knowledge on how the UNU-IAS Operating Unit Ishikawa/Kanazawa (OUIK) is working with the local government and community to localise the SDGs.
Participants were divided into three groups focusing on different themes: (i) ecotourism; (ii) innovation, education and youth; and (iii) biocultural diversity. In the Noto region, they visited an oyster farm, a charcoal factory, and a sake brewery to explore traditional farming methods and culture unique to Noto's satoyama and satoumi — landscapes and seascapes created through the long-term sustainable use of natural resources by local communities. Students learned about the challenges faced by the region, such as low birthrate, population ageing, and abandoned farmland. They also discussed tourism projects utilising local resources, and efforts to pass on traditional knowledge and skills to the next generations.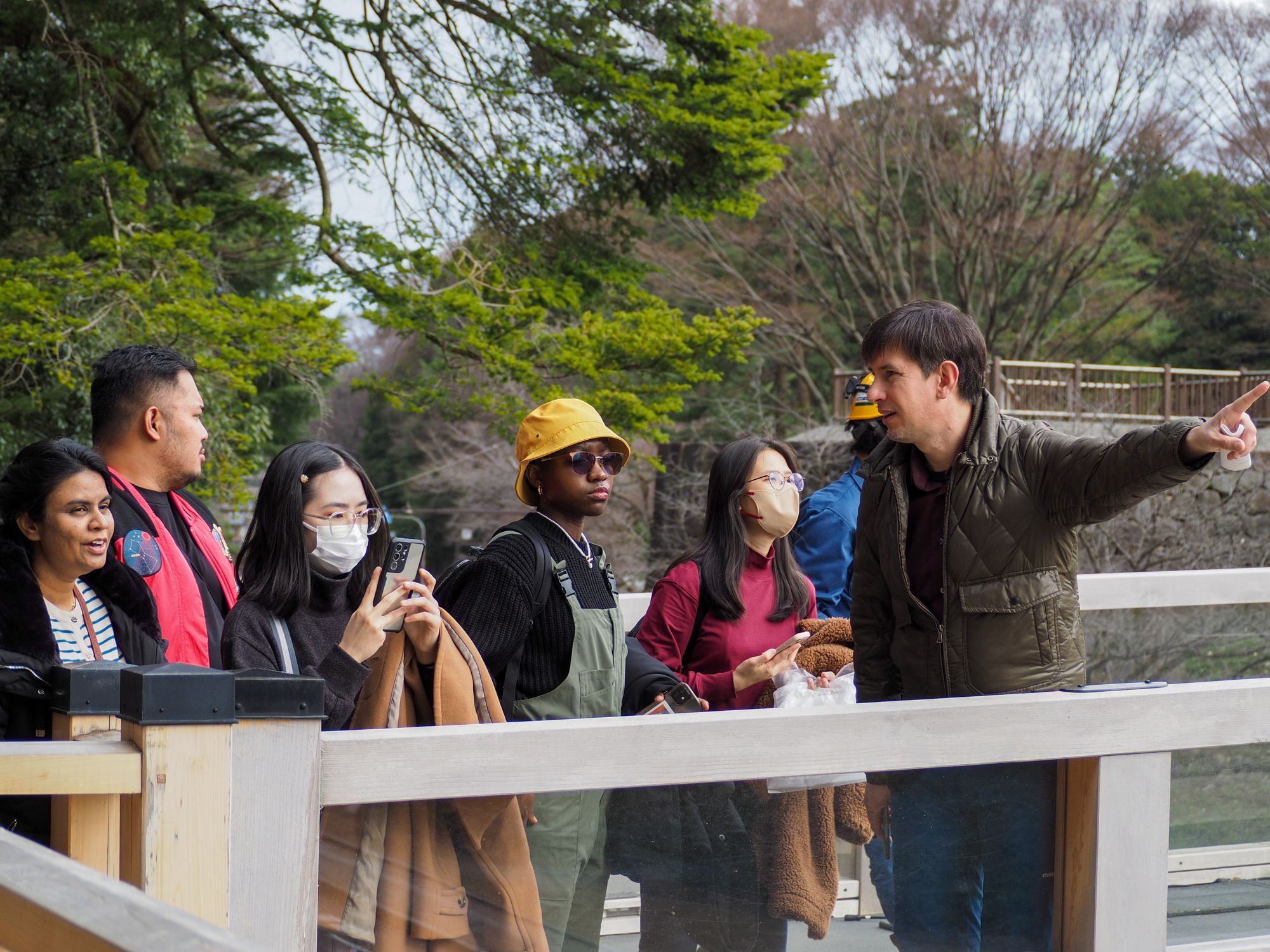 In Kanazawa City, Juan Pastor-Ivars (Research Associate, UNU-IAS OUIK) guided the students through traditional Japanese gardens, including Kenrokuen and Shinrensha, to examine the impact of urban nature on people and the environment. Discussing the Sustainable Urban Nature Project, Dr Pastor-Ivars highlighted efforts to preserve city gardens and local biodiversity.
To expand on their field research, students worked on group projects and shared their ideas through online presentations on 24 March. The ecotourism group designed a Noto peninsula weekend trip package that considers the environment and community relations. The group focused on innovation, education and youth presented a case study of the Kyotango region and a plan to develop Ishikawa prefecture as an innovation hub. The biocultural diversity group proposed a strategy and an innovation platform to promote the preservation of intangible cultural heritage.
The co-organiser of the tour, the Ishikawa Globally Important Agricultural Heritage Systems (GIAHS) Promotion Office, attended the presentation session, providing an opportunity to exchange ideas for solving regional problems from an international perspective.