2020•10•16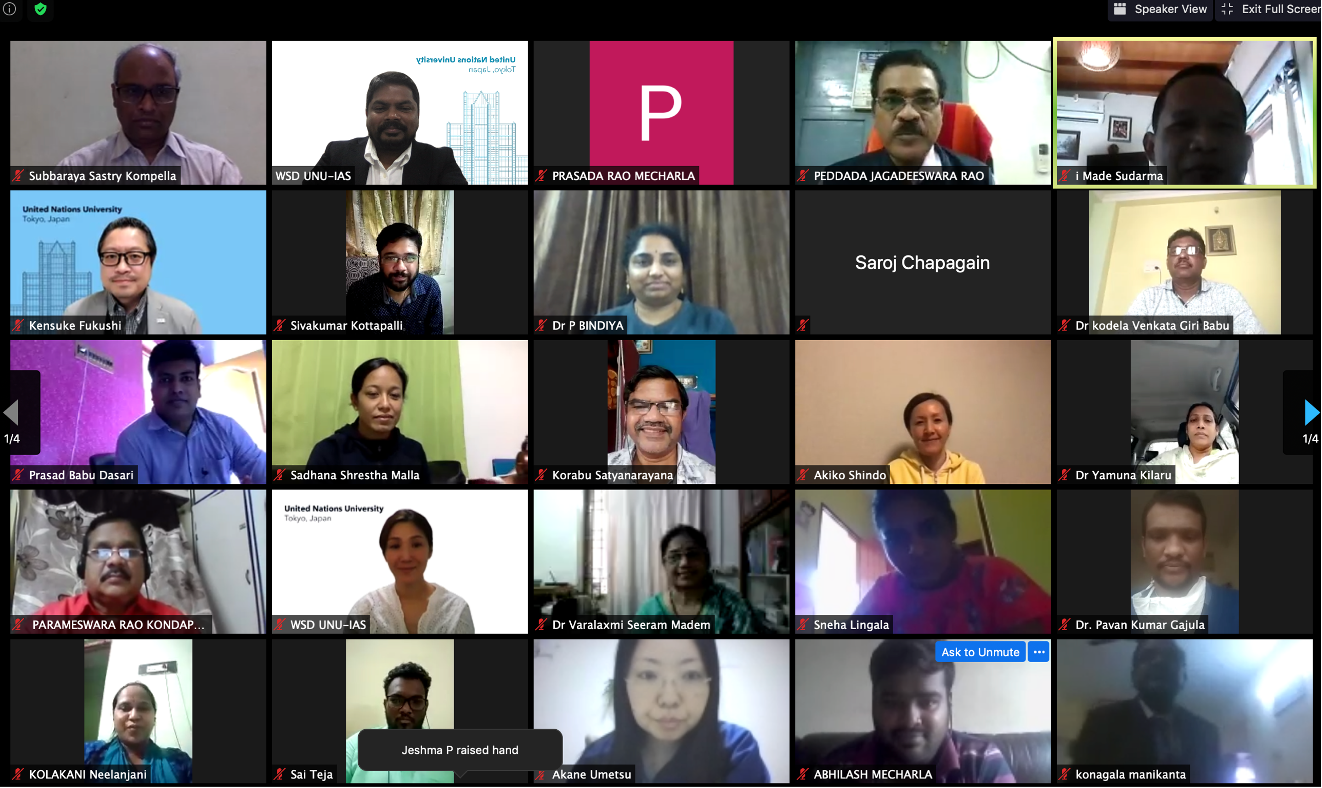 UNU-IAS Water for Sustainable Development (WSD) project co-organised an international webinar with the Departments of Economics and Geo-Engineering, Andhra University in India on 10 October 2020 titled "Challenges and Strategies Towards Sustainable Water Resource Management in Visakhapatnam District, India".
UNU-IAS experts shared an overview of the research and outcomes from the WSD project to date and opened discussions on water resource management challenges faced by local practioners in the Visakhapatnam District. Invited speakers from academia, government and the private sector from Japan, India, and Indonesia were amongst the panelists, as well as international representation of more than 100 participants.
The webinar highlighted the need of water security for human life and natural ecosystems, as well as a push for localised management plans and collaboration amongst partners. Geetha Mohan, UNU-IAS Research Fellow, summarised the webinar discussions emphasising that observations could help stakeholders involved in water resource management find more suitable solutions to local needs.
Reporting for this webinar was covered by prominent national print media in India including The Hindu, Times of India, and The Indian Express, in addition to state-level media such as Sakshi, Eanadu, and Andhrajyothi.