2015•11•02 Tokyo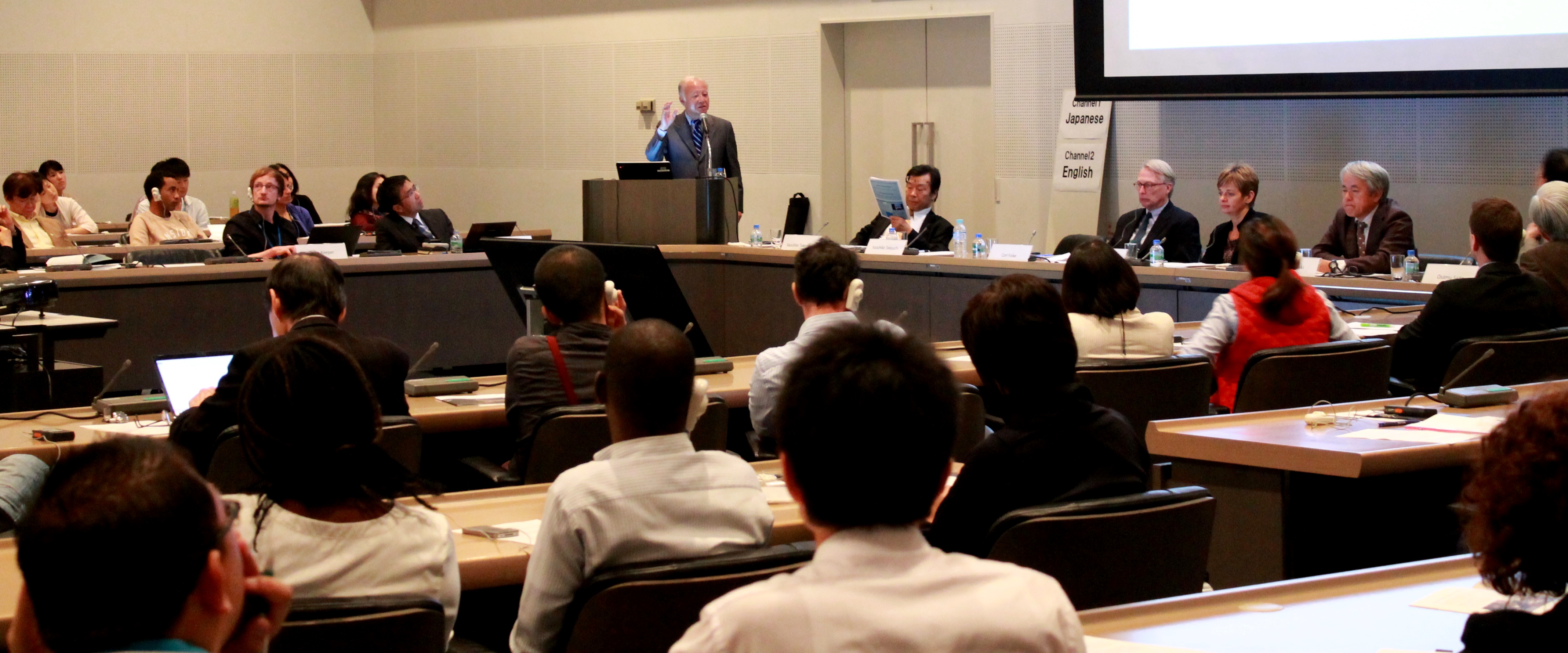 A symposium titled Linking Science and Policy for Implementing the 2030 Agenda for Sustainable Development organized by UNU-IAS on 24 October 2015 explored the challenges and opportunities for incorporating scientific inputs into the implementation of the Sustainable Development Goals (SDGs). It brought together leading scientists working on governance questions related to the 2030 development agenda.
In his keynote speech, Kazuhiko Takeuchi (Senior Vice-Rector, UNU; Assistant Secretary-General, United Nations) outlined the historical shift in policy perspectives on the relationship between development and environment. He noted that the traditional primacy of economic growth and reactive mitigation of negative environmental impacts has been replaced in recent decades by a recognition of the need to respect the ecological needs of future generations when shaping development.
Although Takeuchi acknowledged the common criticisms of the sustainable development agenda ― that it contains too many goals and targets ― he praised its universality and relevance for both developed and developing countries. Among challenges to implementation, he noted the need to engage citizens of developed countries who have less interest in the Goals, as well as the need to clarify the process through which the Goals can be made usable. Takeuchi sees the role of scientific forums playing an important role in this context.
Another potential role for science in SDG-related policymaking is dissecting the complex notion of resilience and how it ties with various practices of governance ― a term used to capture an array of actors that exercise authority in a particular issue-area. Takeuchi argued that in dealing with problems of sustainability, networks of actors would be more effective than a single organization tasked with the agenda.
During the panel discussion, Carl Folke (Founder and Science Director, Stockholm Resilience Centre, Stockholm University; Director, Beijer Institute of the Royal Swedish Academy of Science) highlighted an ontological shift in how humanity conceives of itself in relation to Earth: from a small human world on a big planet, towards a big human world on a small planet. He explained that the emergence of anthropocene-related thinking and the rise of SDGs need to be understood in this context. Folke also highlighted the concept of a "socio-ecological system" and the notion of the biosphere as being the foundation for all socio-economic development.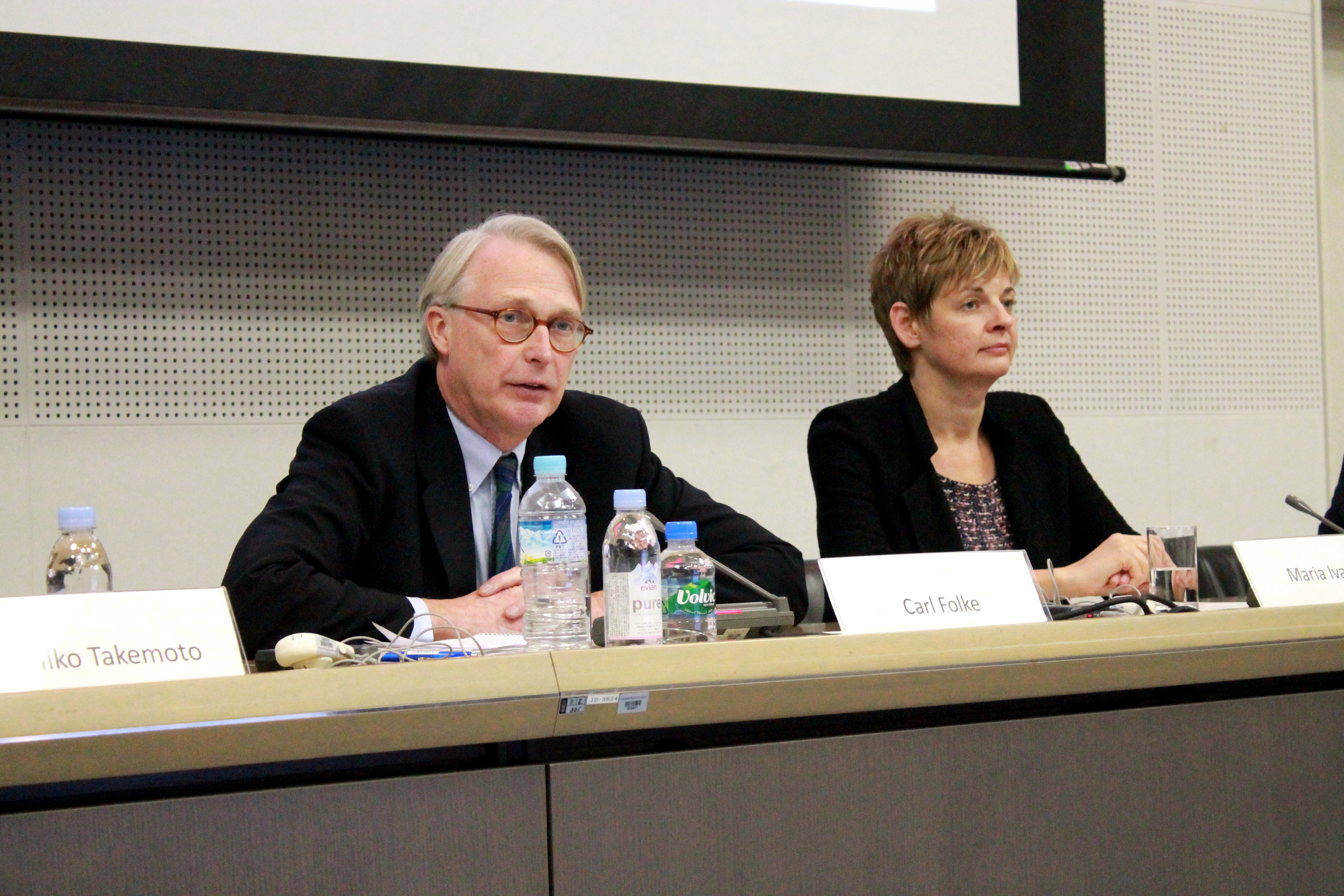 Speaking about ways to evaluate the progress of implementation of the 2030 Agenda, Maria Ivanova (Associate Professor of Global Governance and Co-Director, Center for Governance and Sustainability, University of Massachusetts Boston) stressed the need for developing systematic and transparent monitoring and reporting mechanisms. She called for a new type of science linking disciplines such as politics to other fields of knowledge.
Ivanova's points were echoed in the remarks by Norichika Kanie (Senior Research Fellow, UNU-IAS; Professor, Graduate School of Media and Governance, Keio University), who added that scientific knowledge about modes of implementation will be borne out of peer-learning and sharing of best practices at regional and global levels. The symposium concluded with Kazuhiko Takeuchi reaffirming the ambition of UNU to generate knowledge that will take the 2030 Agenda forward.