2023•08•01 Akita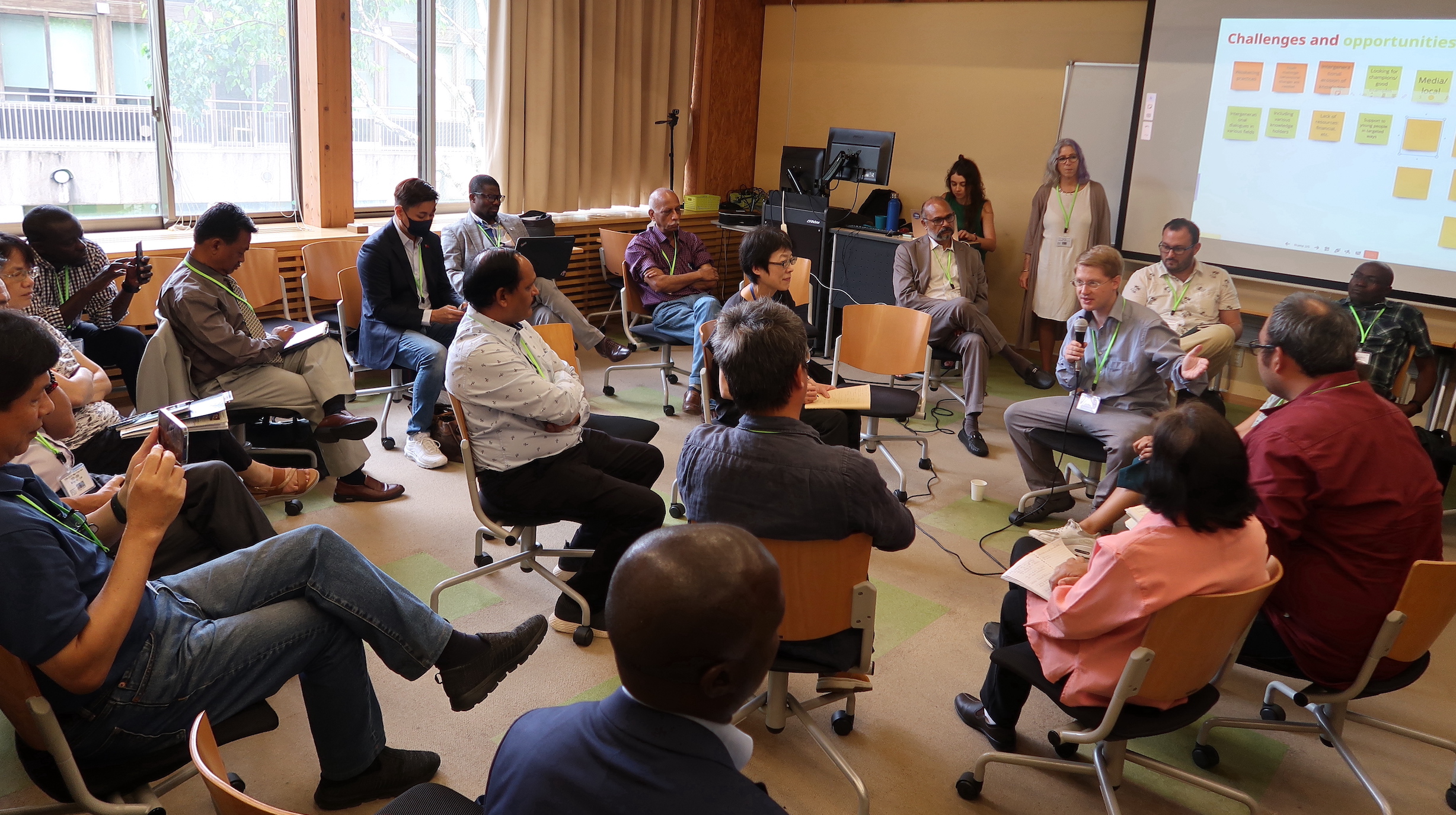 On 8–11 July 2023, the 9th Global Conference of the International Partnership for the Satoyama Initiative (IPSI) was held in Akita, Japan. The conference convened IPSI members from around the world to share experiences and best practices, and learn about the partnership's growth since the last global conference in 2019. It was organised by UNU-IAS, Akita International University, and the Ministry of the Environment, Japan.
Bringing together government representatives, academia, NGOs, and indigenous communities, the conference discussed the interconnected challenges of biodiversity loss, climate change, and sustainable development, and ways to enhance collective efforts to address them. A new Strategy and Plan of Action for 2023-2030 was adopted, comprising five strategic objectives aligned with the Kunming-Montreal Global Biodiversity Framework:
Knowledge Co-Production, Management, and Uptake
Institutional Frameworks and Capacity Development
Area-Based Conservation Measures
Ecosystem Restoration
Sustainable Value Chain Development
During interactive breakout sessions, participants delved into the themes of the strategic objectives, and shared on-the-ground experiences, successes, and challenges related to biodiversity conservation and the resilience of socio-ecological production landscapes and seascapes.
The full IPSI Strategy and Plan of Action 2023-2030 is available to download from UNU Collections.
About IPSI
IPSI works to promote the Satoyama Initiative, a global effort to realise societies in harmony with nature through the revitalisation and sustainable management of socio-ecological production landscapes and seascapes (SEPLS) for biodiversity and human well-being. UNU-IAS serves as the secretariat for the IPSI project. More information is available on the IPSI website.