2019•11•07 Tokyo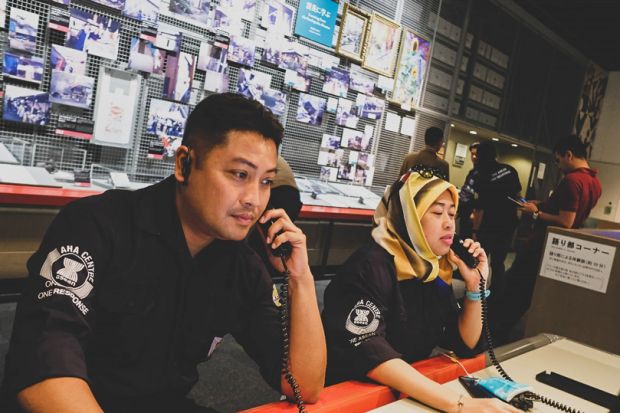 UNU-IAS conducted capacity building for 18 disaster managers from ASEAN countries, during 21–29 October 2019. In collaboration with the ASEAN Coordinating Centre for Humanitarian Assistance on Disaster Management (AHA Centre), the programme engaged participants in knowledge exchange with government ministries, research institutions, private companies, and civil society organisations in Japan.
The participants were mid-level managers from the national disaster management agencies or ministries of all ten ASEAN countries.
The programme included a series of lectures at UNU-IAS, and a seminar facilitated by the Cabinet Office, Government of Japan and UNU-IAS. The participants visited several ministries of the Government of Japan, national research agencies, and UN agencies, among others. On the final day of the programme the participants joined a UNU-IAS event to mark International Day for Disaster Reduction 2019, each delivering a presentation on disaster risk reduction in their home country.